theartsdesk Radio Show 26 - with guest from the Amazon, the latest Brazilian star Arthur Nogueira |

reviews, news & interviews
theartsdesk Radio Show 26 - with guest from the Amazon, the latest Brazilian star Arthur Nogueira
theartsdesk Radio Show 26 - with guest from the Amazon, the latest Brazilian star Arthur Nogueira
Amazonian grooves, poetic songs and guitar riffage from deepest Brazil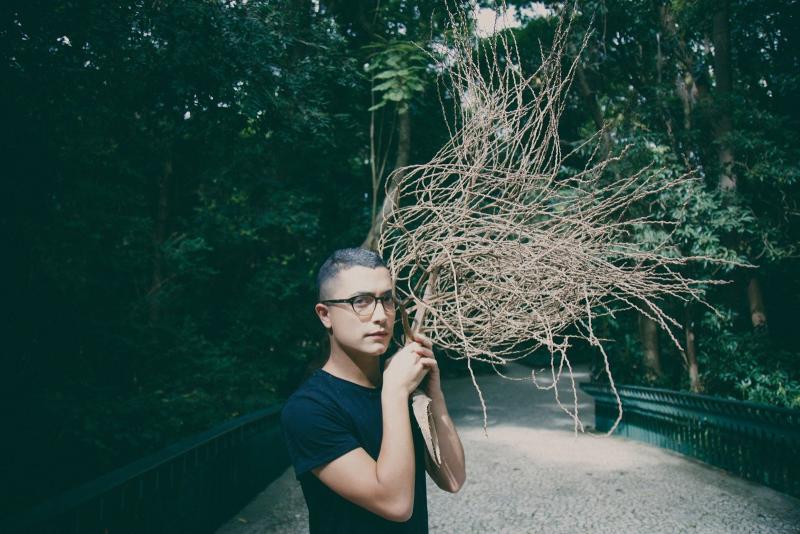 Arthur Nogueira: Poetry from Pará
This edition of Peter Culshaw's global music radio show has a great guest – the hugely talented Brazilian singer, writer and producer Arthur Nogueira who just played his first-ever concert in London.
Arthur plays several of his
pellucid, lyrical songs
live in the studio. He comes from Belem in the state of Pará in North Brazil on the edge of the Amazon and the show concentrates on music from that region. Pará is the size of France, but its amazing music scene remains a closely-guarded secret. One of the local specialities is the retro Dick Dale-style surf music developed by the likes of Mestre Viera called
guitarrada
(incidentally, the longest surf ride in the world is down the Amazon on certain full moons – called the Pororoca). Other modes are discussed including the traditional
carimbo
and the often tacky
tecno-brega
. For anyone unfamiliar with music from Pará, here's a good introduction. David Byrne, Elton John, Caetano Veloso and Luis Gonzaga also feature in the conversation.
To listen to the show, click here
Playlist

Pio Lobato - Psycocumbia
La Pupuna - Sao Domingos do Surf
Mestre Vieira - Guitarrada Magnética
Lucas Estrela - Onde e Que Eu Vim Parar
Nazare Pereira - Queimadas
Fafá de Belem - Este Rio E Minha Rua
Dona Oñete - No Meio do Pitiu
David Byrne and Forro In The Dark - Asa Branca
Roberto Jr - Lua Luar
LIVE Arthur Nogueira - Ave do Amor
Fafá de Belem - Ave do Amor
Tecno Show - Não Vou Te Amar
LIVE Arthur Nogueira - Sem medo nem esperança
LIVE Arthur Nogueira - Ninguem
Baden Powell - Canto De Ossanha
Tom Zé - Mã
Catano Veloso - Terra
LIVE Arthur Nogueira - Simbiose
Arthur Nogueira - Guamá
Peter Culshaw and Anuiá Amurú - music from Encounter With A Goddess documentary
Arthur Nogeira - Your Song
Sono Rhizmo - O Telefono
Explore topics
Share this article