Fish Tank |

reviews, news & interviews
Fish Tank
Fish Tank
The explosive second feature by Britain's most exciting new director
Friday, 11 September 2009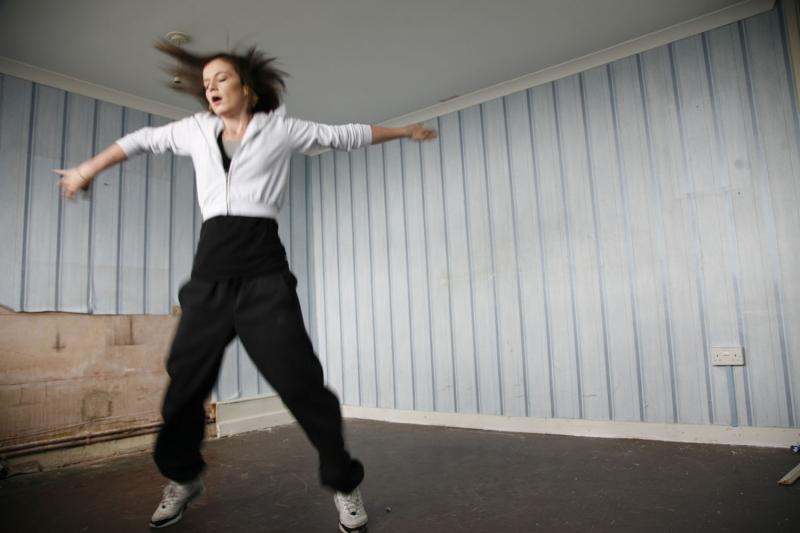 Katie Jarvis makes an electrifying debut as Mia, a loud-mouthed 15-year-old fizzing with spit and vinegar
It is, as the best cinema should be, always all about the image. Andrea Arnold's films are born, she says, with just this: a visual imprint - strong, unsettling, inexplicable. The stories then slowly unfurl in her mind from that starting point. On paper, they sound grim: the director goes for terse, no-nonsense titles, and her working-class world seems at first unforgiving.
On screen, they are thrilling, intriguing, instantly gripping, the work of a natural-born, utterly original director.
Distinctively female in perspective, there's generally a woman at their centre and a rugged piece of male rough trade hovering on the periphery. The image that triggered Wasp, Arnold's third, Oscar-winning short film, was a wasp crawling into a baby's mouth; it has a single mother abandoning her four young kids outside a pub when an old flame asks her out. The extract from Wasp posted below displays some of Arnold's hallmarks: the fast editing, the sense of intimacy and a potent erotic tension combined with gathering anxiety.



Arnold's debut feature, Red Road (2006), was set in windswept Glasgow, where a withdrawn CCTV operator sets out to seduce and destroy the man who caused the death of her family. In Fish Tank, Mia, a loud-mouthed 15-year-old fizzing with spit and vinegar (played by the electrifying newcomer Katie Jarvis), dreams of escape from her shabby housing estate through a passion for dance. And her mother's likeable, hunky new Irish boyfriend (Michael Fassbender) seems at first just the man to help her along.
In an American genre movie, you would confidently infer the rest. Fassbender would be a benign father-figure and Jarvis would discover a spectacular talent and find her way out of the ghetto. There's none of that, of course. On the other hand, as a British picture, Fish Tank could have been an equally predictable slab of kitchen-sink miserabilism. Not the case either: it explodes with energy.
All Arnold's films end on a note of wary optimism. And the sheer elan of the film-making carries them along. There is a powerful sense of place, whether it is, as in Red Road, Glasgow's stark high-rise tower blocks among which foxes rove, keening, in the urban jungle; or, as in Fish Tank, the decaying beauty of the Essex countryside, with its shining swathes of water and big skies. The film's fifth-act climax is dreamlike and wholly unexpected. Don't forget to listen out, too, for the sound design and music track, for the craftsmanship of her work is always a delight.
Though still at the beginning of her career as a director (she was previously a presenter on children's television), Arnold, 48, has instantly achieved world-class status. Wasp won that Oscar in 2005 (where the director floored the Hollywood glitterati by declaring it the "dog's bollocks" in her acceptance speech). Red Road, a last-minute surprise choice alongside the heavy hitters in the Cannes competition of 2006, went home with the Jury Prize; Fish Tank took the same award there this year. Yet Arnold still remains one of Britain's best-kept secrets. Anyone who professes to keep up with the cutting edge of contemporary cinema should rush to discover it.
Explore topics
Share this article