DVD: Treacle Jr |

reviews, news & interviews
DVD: Treacle Jr
DVD: Treacle Jr
A moving, accessible story about the characters who fall through the cracks of society
Saturday, 01 October 2011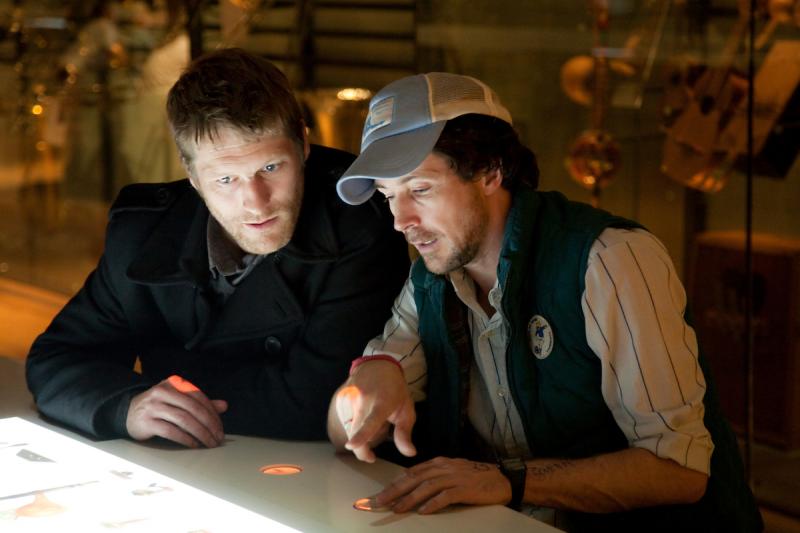 The odd couple: Tom Fisher and Aidan Gillen
Treacle Jr is a cautionary tale of the fragility of UK film careers. Writer-director Jamie Thraves's debut The Low Down (2000) is still regarded as a minor classic, but he took nine years to follow it up, then remortgaged his house to make this third film.
He surely risked his home from a need to bring the film's odd couple to life. Tom (Tom Fisher) is one of those men who walk out for the paper and don't come back, nameless anxiety driving him from his young family and comfortable Birmingham home. Taking the train to London, he feels free for a while in a sunny park. He becomes homeless in the moment when he sits down in the street with ashamed care, as if hoping he won't notice himself.
Treacle Jr follows people falling between the cracks into a vulnerable world, where Tom meets Aidan (Aidan Gillen, Thraves's Low Down lead, since a star in The Wire), who's always lived there. Speech and mental impediments don't deter guilelessly needy, puppyishly irritating Aidan. At 6ft 4in Fisher hulks next to Gillen, but his worried eyes and wary speech betray a flinching, frightened man. Aidan becomes his unlikely benefactor, a splinter of society to cling to. His supposed girlfriend Linda - a fearlessly monstrous Riann Steele (pictured below) - trails chaos and cold malice from her predatory vantage a small rung above them. Aidan's her soft touch and punching bag.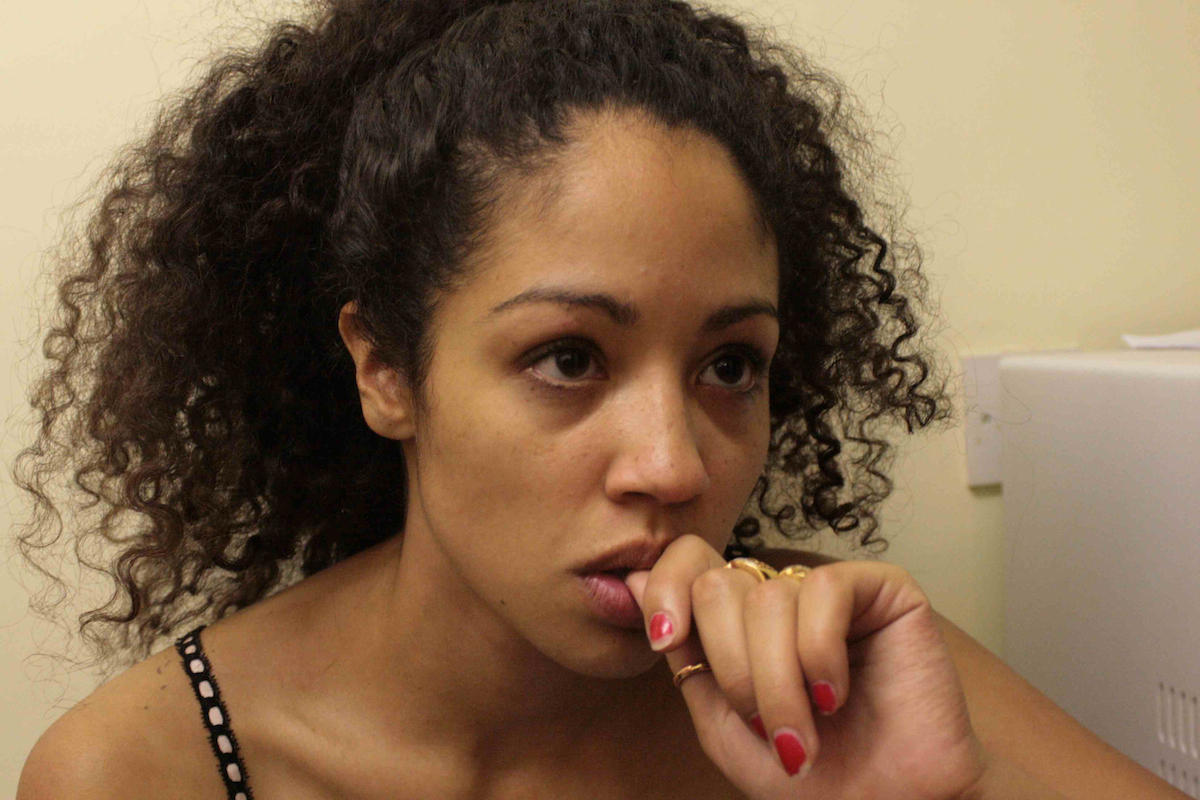 Thraves is unobtrusive and observational, letting his characters wander through the graveyards, pubs and estates of London's diverse, villagey, rarely filmed south-east suburbs – not least a trip round Forest Hill's much-loved Victorian museum of curiosities, the Horniman.
He likes his characters too much to let them come to real harm, making the sort of warm local underdog tale British audiences love, when they can be lured from block-booked blockbusters (Aidan's bond with Treacle Jr's titular kitten faintly echoes Kes). Thraves's at least theoretical tempting of Tom's homeless fate to get it made was mad and sad. The result is modest, accessible and moving.
Watch the trailer for Treacle Jr
Thraves risked his home from a need to bring the film's odd couple to life
rating
Explore topics
Share this article