That Mitchell and Webb Look, BBC Two |

reviews, news & interviews
That Mitchell and Webb Look, BBC Two
That Mitchell and Webb Look, BBC Two
Intelligent sketch comedy that would have put a smile on Lord Reith's face
Robert Webb and David Mitchell: happy to show their erudition in funny and clever comedy
If you know David Mitchell and Robert Webb from Peep Show on Channel 4 (written by Jesse Armstrong and Sam Bain), in which Mitchell plays the insufferably self-important Mark and Webb the self-deluding idiot Jeremy, then you will easily recognise similar stock types being used in That Mitchell and Webb Look on BBC Two, which goes to show you should never mess with a winning formula.<
/p>
That's not in any way to denigrate That Mitchell and Webb Look, which started its fourth series last night, because, as with the British and swearing, it's both funny and clever. Mitchell and Webb, who met at Cambridge in the early 1990s, are happy to display their erudition, but equally to send themselves up. They co-write the show (which started life as That Mitchell and Webb Sound on Radio 4 in 2003) with several contributors, and constantly play around with either a real or perceived element of their personalities - Mitchell's buttoned-up Englishness barely concealing his rage at much of modern life, and Webb's easygoing manner, which borders on numbnut slackerdom.
Last night's show - which just sped by in half an hour - was an assortment of a dozen sketches in which bad television and advertising came in for an astutely written and well-performed kicking. Some, including "Get Me Hennimore!", the 1970s sitcom spoof, and the increasingly disturbing post-apocalyptic TV quiz, were returning items, but the rest were new ideas. Highlights were a boastful (and no doubt deluded) husband, played by Webb, searching for an award to celebrate his mastery of shagging; a tour de force of linguistic jousting in which Mitchell tried unsuccessfully to coach Webb's Caesar in the art of speaking in the third person; and a fantasically surreal Laboratoire Garnier run by Yorkshireman Mitchell, complete with tweeds and cloth cap, whose scientists wanted to push the frontiers of science rather than develop the latest Fructis product. "I don't want you lot wasting your time with medicines and whatnot," he frothed. "We went through that with Peterson and his perpetual motion device. I ask you: does perpetual motion add anything to the Garnier Sleek & Shine series? Well?"
The pair, rather cheekily considering they once did an ad for Apple, had a perfectly pitched rip-off of the animation iPod advertisement; here the product was renamed the iBag, in which you place a bag over your head and listen to the "10,000 tunes in your head". Less adroit, though, was the sketch in which parents spat insults at each other while cooing over their newborn - I'm sure I've seen other comics do something similar.
They saved the best till last, with Mitchell as a pedantic boss who shot his staff for making grammatical errors in an office presentation - "It's pronounced 'aitch', not haitch'.... the word is 'specific', not 'pecific'..." - until he was hoist by his own petard in a very clever payoff that required some knowledge of Latin to appreciate fully. Educational, informative and entertaining - how very Reithian, and how very funny.
LONG LIVE THE SKIT: THE BEST RECENT SKETCH SHOWS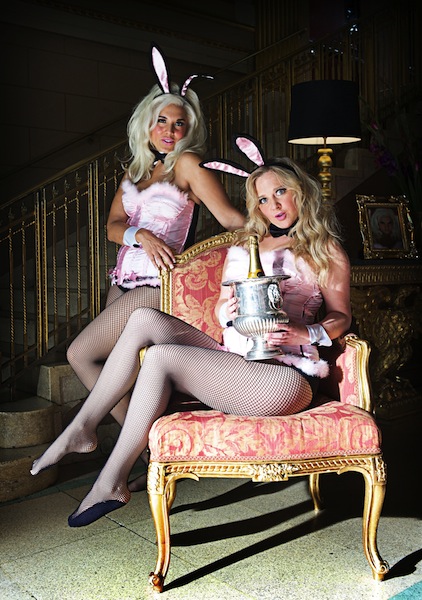 Cardinal Burns. Attention to detail and the perfectly formed mini-stories
Come Fly With Me. The Little Britain stars take a blunt instrument to the aviation industry
Frankie Boyle's Tramadol Nights. A mix of stand-up, sketches and cartoons, it's neither fish nor fowl
Tracey Ullman's Show. Brilliant and welcome return to British television
Watson & Oliver, BBC Two. Original writing and superb acting bring a freshness to the form
PLUS ONE TURKEY
Walliams & Friend. Little Britain star limps back to sketch comedy with a new guest every week