DVD: L'amour fou |

reviews, news & interviews
DVD: L'amour fou
DVD: L'amour fou
Unsatisfying and overly cosy roam through YSL's back pages
Tuesday, 15 November 2011
'L'amour fou': Yves Saint Laurent (left) and Pierre Bergé (right). Close in life, close after Saint Laurent's death
"I tell myself that I have created the modern woman's wardrobe," declares Yves Saint Laurent during the press conference that opens L'amour fou. Hubris, but the trouser suits, safari jackets and Mondrian dresses he created did – in other manufacturers' hands - become day-to-day wear. The gathering was called in 2002 so the designer could announce his retirement. Despite his death in 2008, the YSL brand lives on. The hagiographic L'amour fou won't undermine that.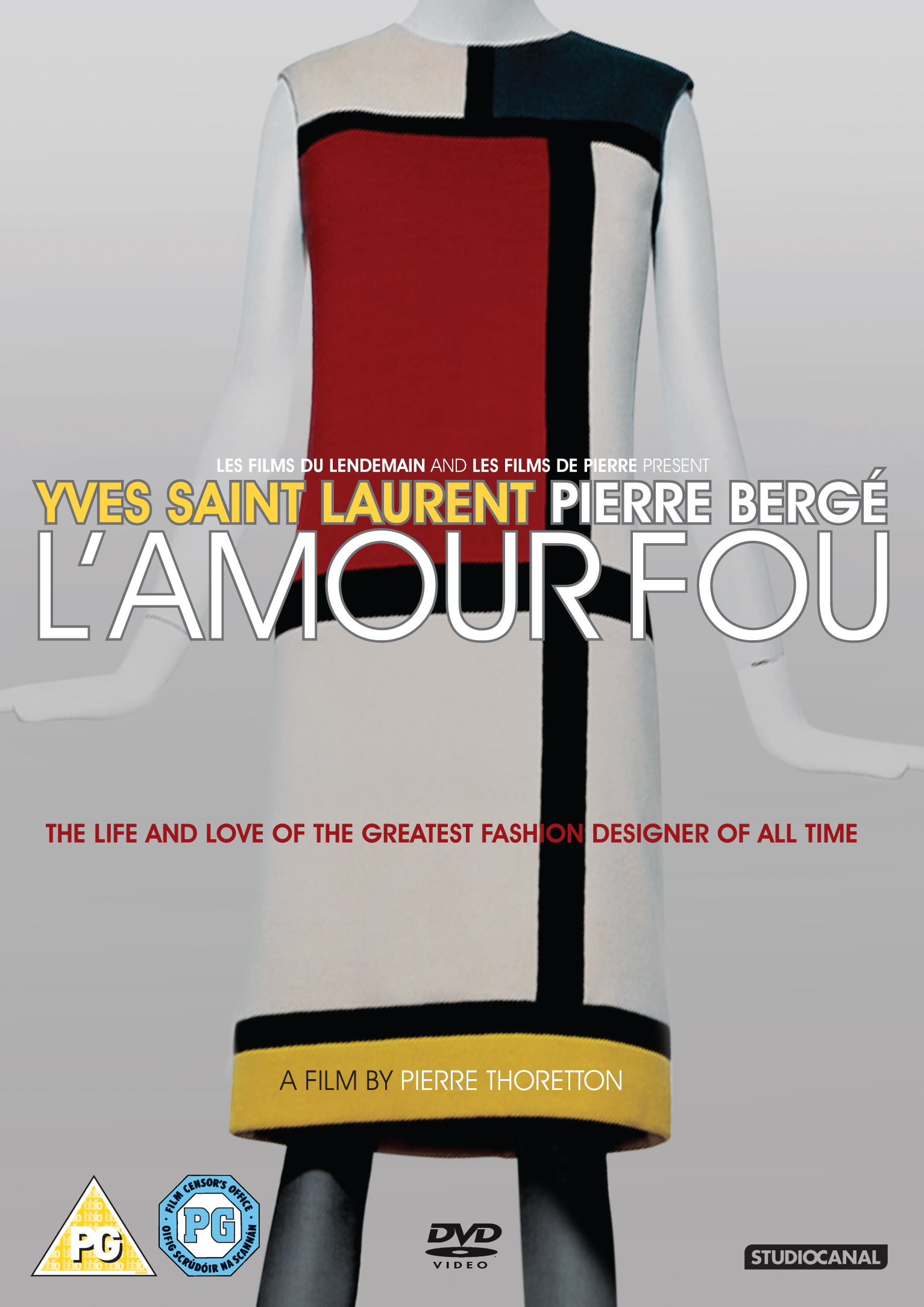 Like the Simon and Garfunkel documentary reviewed last week on theartsdesk, L'amour fou is intimately entangled with parties linked to its subject. Pierre Bergé was Saint Laurent's partner and sponsor – they met at Christian Dior's funeral in 1957. Bergé is behind L'amour fou. A couple of Saint Laurent documentaries have already been made, and this one differs by hanging itself around the 2009 sale of the couple's museum-class art collection. The £300 million-plus proceeds went towards AIDS research.
Their house is seen being stripped of the objets, Bergé and others talk, clips of collections and catwalk shows are dropped in. There's talk of the couple's split in 1976, and of Saint Laurent's drug use. But there's no digging, it just is. False friends are mentioned. Bergé says Saint Laurent "found fame through haute couture but was never fooled by it". When the outside world is let in, it can fuel scorn. The May 1968 riots come up because the airports near Paris were closed and they had to drive to Belgium for a flight to Morocco. But Saint Laurent was revolutionary, as he'd introduced his ready-to-wear range in 1966 and went on to declare haute couture dead.
The masses of extras on the DVD include examinations of the various places the couple lived, the houses themselves and particular clothes. But L'amour fou itself is so stately, so raffiné and so close to its subject that these aren't enough. At his peak, Saint Laurent sought to excite. L'amour fou doesn't even try.
Watch the trailer for L'amour fou
At his peak, Saint Laurent sought to excite. L'amour fou doesn't even try
rating
Share this article