Anne Teresa De Keersmaeker & Jérôme Bel, 3Abschied, Sadler's Wells |

reviews, news & interviews
Anne Teresa De Keersmaeker & Jérôme Bel, 3Abschied, Sadler's Wells
Anne Teresa De Keersmaeker & Jérôme Bel, 3Abschied, Sadler's Wells
A fascinating failure: death and dance transfigured
Tuesday, 22 November 2011
Anne Teresa De Keersmaeker and Ictus
When the subject of funding for the arts arises, the phrase "allowed to fail" is frequently heard: artists must be enabled to try new things, press against the outer edges of what they know. Enter Anne Teresa De Keersmaeker and Jérôme Bel, two of contemporary dance's thinkers. They have tried, and failed, to choreograph the final section of Mahler's Das Lied von der Erde, and in that attempt, they have produced an extraordinary evening: the anatomy of a failure.
As much discussion as dance, it begins with De Keersmaeker playing the famous 1950s Kathleen Ferrier/Bruno Walter recording. Halfway through it is stopped, and De Keersmaeker talks about Ferrier singing this farewell to life, this transcendent evocation of the eternities of nature and the acceptance that all that lives must die, even as she herself had already been diagnosed with terminal cancer. She talks about how much that moved her, both song and story, and how somehow this became entwined in her mind with a piece she wanted to do on how not merely man, but now the earth, too, is dying.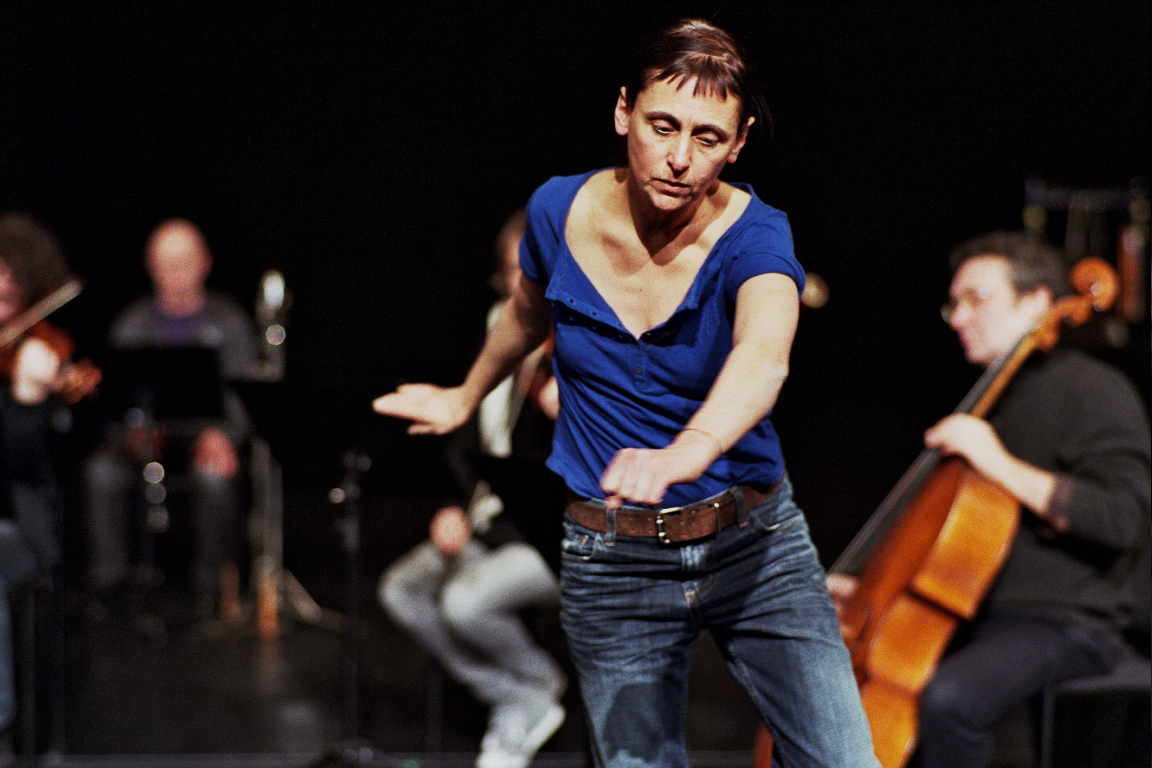 So, now, half an hour into the evening, we get to the nub. Can Abschied be choreographed? Ictus, the ensemble which works with De Keersmaeker's Rosas company, with the English contralto Sara Fulgoni, perform. De Keersmaeker darts in and out among them, her characteristic swinging arms and hitched step, normally so formally structured, here appearing lost and shapeless. De Keersmaeker has worked extensively with early music and contemporary music, but apart from one foray with Schoenberg's Verklärte Nacht, the emotional resonances of the Romantic movement have not been the sound world she inhabits.
The end of the piece indicates its level of failure: the audience is uncertain – to applaud? Not? What has just happened? Then Jérôme Bel appears on stage. He too acknowledges failure: Anne Teresa, he says, was trying to give the music choreographic form (my emphasis, but his word). They knew it didn't work, so they tried following the example of Haydn's Symphony No 45, the Abschied. There (although Bel does not explain the motivation behind it), Haydn indicated to his patron, Prince Esterházy, that his musicians had been kept at the Prince's summer palace too long, by having each musician walk off stage as his part ended, until finally only Haydn and his concertmaster were left.
Ictus then repeats the final section, the last four lines, written by Mahler: the beauty of the earth will go on for "Ever…ever" (Ewig, ewig), as each of the 14 people on stage leave one by one. Despite it being sketched out programmatically for us beforehand, it actually works quite well. But not well enough. Version 2a has each of the musicians "dying" melodramatically in situ. A disaster.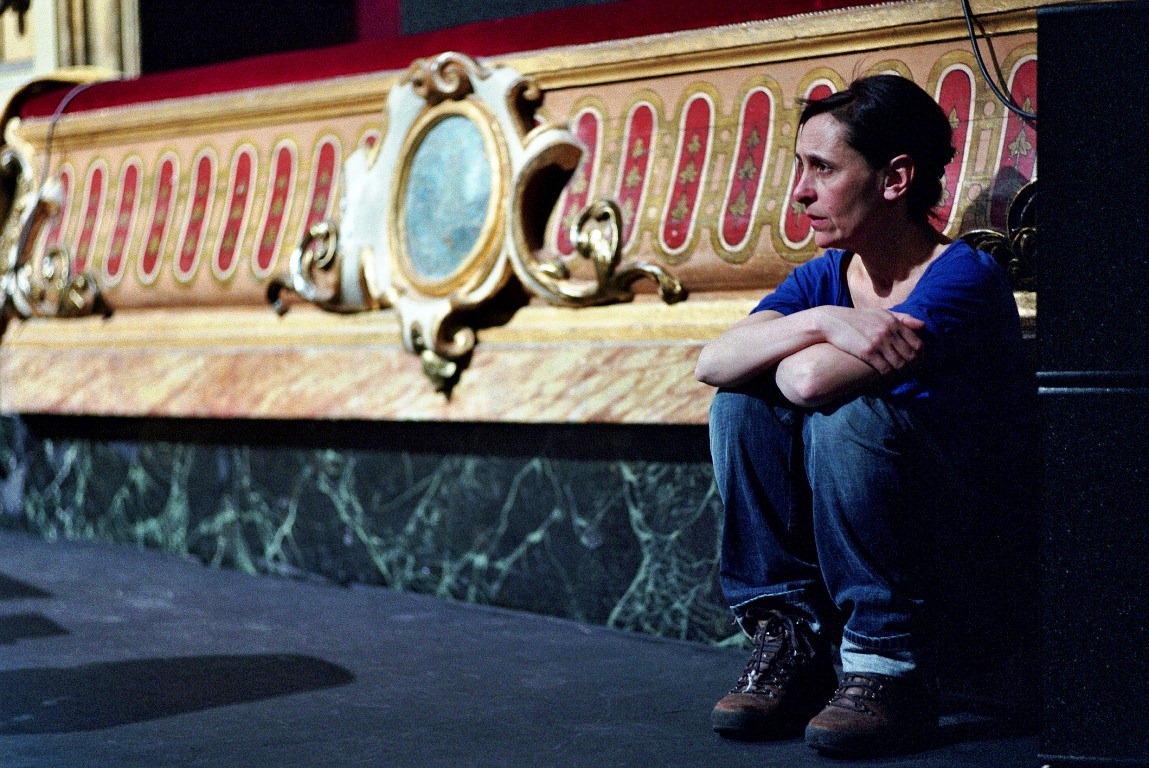 Finally, version 3: De Keersmaeker and the pianist alone. De Keersmaeker sings – not well, and mostly at half-voice, just sketched out. She again attempts choreography, and again fails, filling the stage with short runs, pushing, reaching, never finding a shape for her emotions. But out of her failure here comes something fascinating. This most cerebral, most rigorous, most thoughtful of choreographers turns into us, into Everyman. Faced with the immensity of death, and with music that expresses transcendent joy and sorrow simultaneously, her inability to express what the music does to her echoes ours. We, too, cannot express what art means – that lack of ability is why we go to theatre, dance, opera, concerts, look at pictures – we need artists to express these things for us.
And yet, not every artist can achieve his or her ends every time. They must try, and if they fail, so be it. As Beckett said: "Ever tried. Ever failed. No matter. Try again. Fail better." De Keersmaeker fails better.
Faced with music that expresses transcendent joy and sorrow simultaneously, her inability to express what the music does to her echoes ours
rating
Share this article