Borgen, BBC Four |

reviews, news & interviews
Borgen, BBC Four
Borgen, BBC Four
Never mind the jumpers, feel the intrigue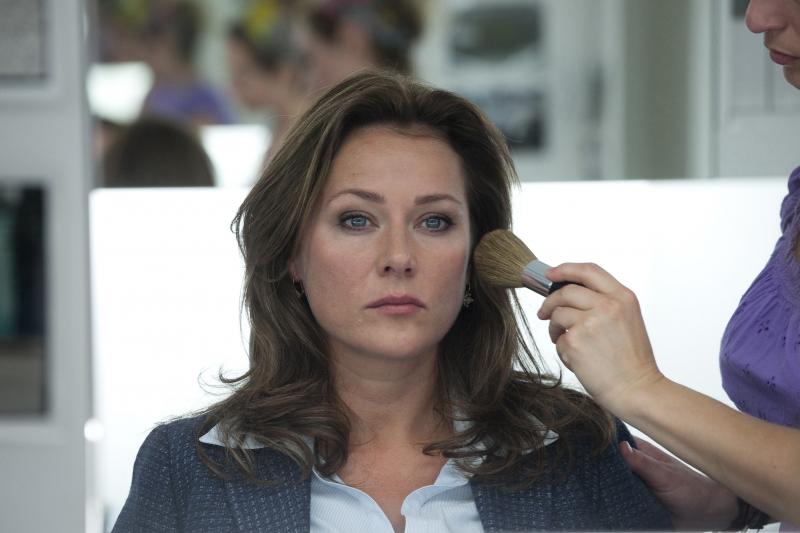 'Borgen': Birgitte Nyborg Christensen (Sidse Babett Knudsen) gets a dusting before dusting-down her opponents
Knitwear fetishists won't be as thrilled with Borgen as they were with The Killing, but based on the first two episodes of the Danish political drama, Birgitte Nyborg Christensen is a match for Sarah Lund. She's as likely to stray from what she ought to be doing as Lund and just as adept as spotting what no else can see.
On live TV, days before the parliamentary election, party leader Nyborg horrifies her spin doctor by reacting to a clip of a coalition partner's new position on asylum seekers by instantly saying she can't work with him. Following her convictions and being honest is what she's about. Soberly so. But each of these first two episodes of Borgen was preceded by a quote from Machiavelli.
Borgen's seductive ebb and flow draws you in
Although Borgen is murder-free, the world of Denmark's coalition politics has become familiar from The Killing. The Danish national broadcaster DR's Ingolf Gabold is the executive producer of both programmes, and a smattering of other names involved in Borgen crop up in The Killing's credits. Søren Malling and Mikael Birkkjær are also familiar from The Killing, in which they played (respectively) Meyer and Strange. Despite the setting, this isn't a Nordic West Wing, but an even-paced drama whose seductive ebb and flow draws you in by centring on how the characters navigate through their world. In a style familiar from The Killing, situations aren't imposed on them.
It's days before the parliamentary election. Nyborg isn't an obvious new Prime Minister. The incumbent is in London, being programmed by his British spin doctors. His wife goes off the rails, and he uses his government credit card to pay for her bags and whatnot in a swank Burlington Arcade accessories shop. Naturally, the receipts fall into the hands of an opponent, Nyborg's very own spin doctor. She has no truck with his suggestion of using the ill-gotten evidence as a weapon in her campaign. So he passes the paperwork to a rival party leader who flourishes it during a live TV debate, cancelling the Prime Minister out. Instantly realising their source, she sacks her Mr Spin. That's pretty mild treatment, as another party's spin doctor dies of a heart attack after secretly coupling with TV journalist and Billie Piper-lookalike Katrine Fønsmark (Birgitte Hjort Sorensen), who later hosts the debate (pictured above right). Nyborg goes on to win more seats than any other party in the election. She gains, then loses and finally gains enough allies to secure a mandate. It's a compelling world to peak in on, one that's winningly woven.
Sidse Babett Knudsen's Nyborg is measured, openly learning yet willing to embrace steel. The viperish politicians around her, whether supporters or not, are self-serving, slimy, patronising, car salesmanish double-dealers, especially Peter Mygin's terrific Michael Laugesen (pictured left, seen in the centre). The message about Denmark's lack of love of spin doctors is clear - and Borgen blames Britain for them. Only - for now - Nyborg is straight down the line. She'll have to fight dirty and compromise to preserve her position as Denmark's first female Prime Minister – something the real-life Helle Thorning-Schmidt (whose arrival as Danish Prime Minister last October Borgen predicted both ideologically and gender-wise) is presumably grappling with right now.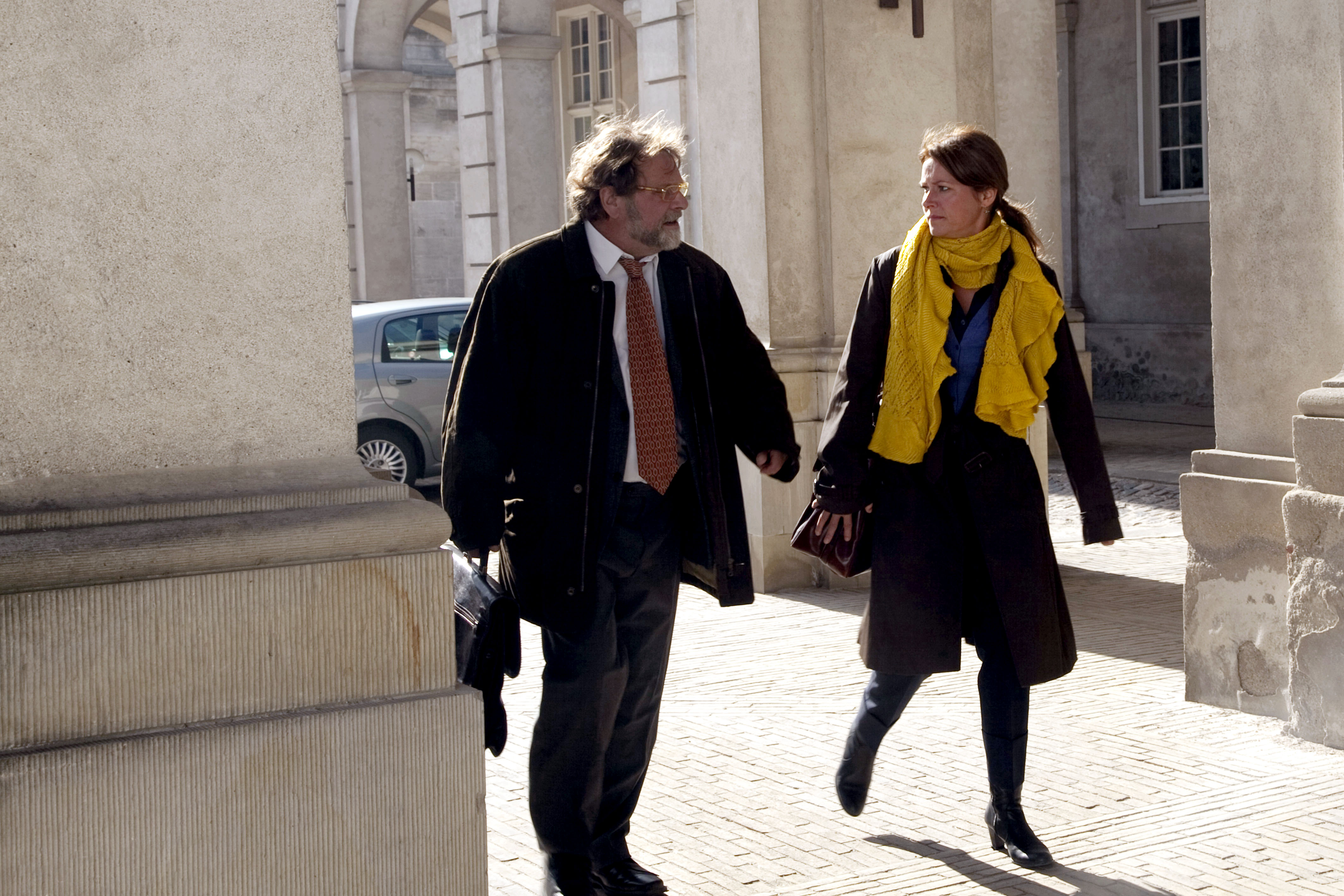 Some things edge too close to the broad, unpicking some of the seamlessness. More than one Nyborg "does my bum look big in this" moment was superfluous. The point about insecurity and unpreparedness didn't need making more than once. The scenes in London were pointless window-dressing – wouldn't the spin doctors have hopped on a plane to Copenhagen? Telegraphing that Nyborg's ally Bent Serjø was an old-school, don't-care-about image type by homing in on his too-short trousers was clunky. One look at him said all that (pictured above right, with Sidse Babett Knudsen as Birgitte Nyborg Christensen). And at this stage in the series, the kids were little more than props to show that Nyborg's home life was populated by more than her husband.
It would be great if Borgen suggests more non-cop, foreign–language TV is coming our way
Until now, most of the recent crop of foreign-language programmes on British TV have been policier of one form or another: Braquo, Romanzo Criminale, Spiral, The Killing and Wallander. The exception was the Icelandic petrol station comedy The Night Shift. Less recently, the BBC's 2004 broadcast of Kingdom Hospital, the Stephen King makeover of the Lars von Trier series Kingdom, was a sort of inside-out Trojan Horse. The Danish-Swedish murder drama The Bridge will be along in a few months, followed by Sweden's Sebastian Bergman, but it would be great if Borgen suggests a shift, where more non-cop, foreign-language TV is coming our way.
Denmark has embraced Borgen's evocation of the mechanics of what makes the country tick. The third series is broadcast there next year. Outside Scandinavia, it's not just the BBC which has had an eye on it. NBC has, with crushingly unimaginative inevitability, followed AMC's lead with The Killing and is already working on a rewritten American remake. It's easy to see why. Borgen is intelligent, a gripping production with strong characters. But NBC will have a tough job capturing the essence of Borgen, especially in relocating it to America. Embracing the original seems enough.