Why Birgitte of Borgen has your vote |

reviews, news & interviews
Why Birgitte of Borgen has your vote
Why Birgitte of Borgen has your vote
As the Danish drama returns for the last time, her colleagues explain the allure of its star
Wednesday, 13 November 2013
Babett's feast: Sidse Babett Knudsen as Birgitte Nyborg
God morgen. Yes, Borgen is back on Saturday nights, and it's all change at the top of Danish coalition politics. It gives nothing away to say that Birgitte Nyborg is no longer statsminister – she called an election and the opposition's bluff at the end of the second series but it turns out that after three years in power Denmark's fictional electorate had had enough of the Moderates.
So the most glamorous and likeable of politicians is now on the lecture circuit in the private sector, and doing very nicely - she even has a new love in her life.
This will be the last series of DR's unlikely globetrotting success. The Danish broadcaster has only 20 hours of drama to commission each year, and so very few series make it past the second base. The Killing was an exception, and now Borgen is too. It perhaps helps that it has been seen in 75 countries. In none is it more popular than the UK, so last week several of the cast and makers turned up to BAFTA to answer questions after a screening of the first episode.
The absentee was Sidse Babett Knudsen, who as Birgitte Nyborg has conjured into being a politician voters can only fantasise about: charismatic, warm, idealistic, apparently not given to lying and cheating, from whom political office extracts an extremely heavy cost in terms of marriage and motherhood. She's by no means the only star of the show – as Katrine, Birgitte Hjort Sørensen is the other heroine of Borgen who in this series has a much closer on-screen relationship with her co-star. Before we bid hi hi to the show for the last time, I asked Sørensen and other colleagues, who have the most immediate experience of it, to encapsulate what it is about Knudsen's performance that gets the audience's vote.
BIRGITTE HJØRT SORENSEN
Journalist Katrine Fønsmark
Sidse prior to Borgen was a big comedienne. She's got funny bones. And so to keep a straight face is really a challenge. She'll make all the extras laugh all the time. She has to contain a lot of all that energy when portraying Birgitte Nyborg. Every now and then she just needs a take when she goes "bleurgh!!"
LARS KNUTZON
Nyborg's greybearded sidekick Bent Sejrø
She is a great comedian in Denmark and she is not a mainstream actor. It was a very good idea to choose her to play this part because you can't hear it but we can hear the way she is talking: she's very straight, and she's very modern - I don't know how. And the funny thing is she is not an educated actor - as me, I'm an educated actor. We have an expression in Danish, to collect stamps in stormy weather. She's really not a traditional actor. She has some false teeth in her pocket and sometimes she puts them on. She was in clown school in Paris in fact for two or three years. And sometimes it was challenge to work with her. But she was fantastic, I had a wonderful time with her.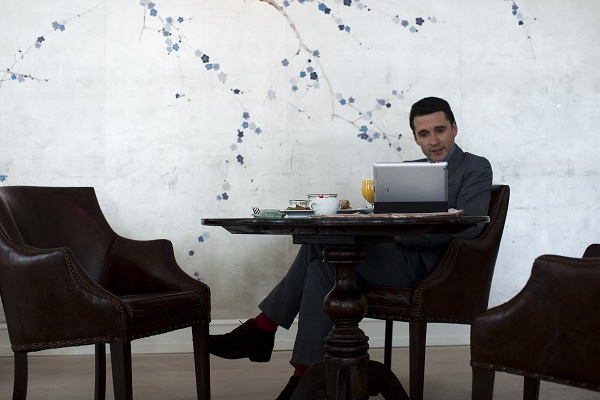 ALASTAIR MACKENZIE
New character Jeremy Welsh, who plugs a gap in Birgitte's romantic life
Almost all of my scenes are just me and Sidse, and me and the camera team would have this game where if there was a single shot of Sidse and I was doing the reverse for her they'd say "cut" but I'd just go round and look at the monitor and she'd carry on. The outtakes must be extraordinary of this crazy crazy shit she's doing. When I was cast I remember thinking, isn't it weird that we as British people are so into a show about Danish politics? It's just bewildering. But it's a testament to the writing and the whole process. What Sidse does is that humour, which is really important. There's a lightness of touch. It's not a po-faced performance. It lets you in to the real person. I never did a scene with Sidse where she didn't change almost every word. We'd rehearse the script and Sidse would go, "Let me try this," and she'd do something completely different. It made my job kind of difficult because I was, "Well what do I say? When shall I come in?"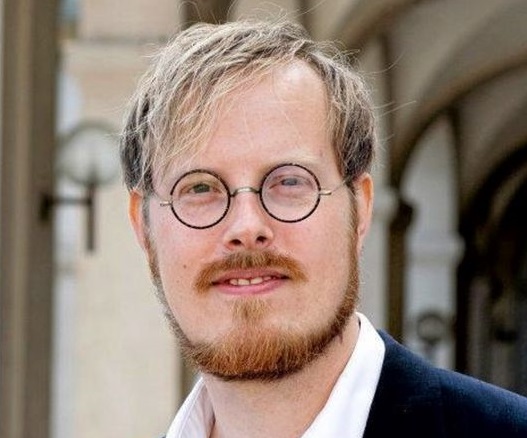 JEPPE GJERVIG GRAM
One of Borgen's three co-writers
Not so long ago we saw the first casting tape of Sidse again. She really nailed it and the Brigitte Nyborg for that casting tape was completely the same as she is now. And exactly her sense of timing, her sense of humour, all that, it really lent that personal humane quality to the politician that we really needed for that part. And we were so lucky to find it in Sidse.
Borgen is on BBC Four from Saturday 16 November for five weeks. The boxset of the third series is released on 16 December by Arrow Films