Oscars 2012: Nominees are announced – just don't try to pronounce their names |

reviews, news & interviews
Oscars 2012: Nominees are announced – just don't try to pronounce their names
Oscars 2012: Nominees are announced – just don't try to pronounce their names
The runners and riders for the 84th annual Academy Awards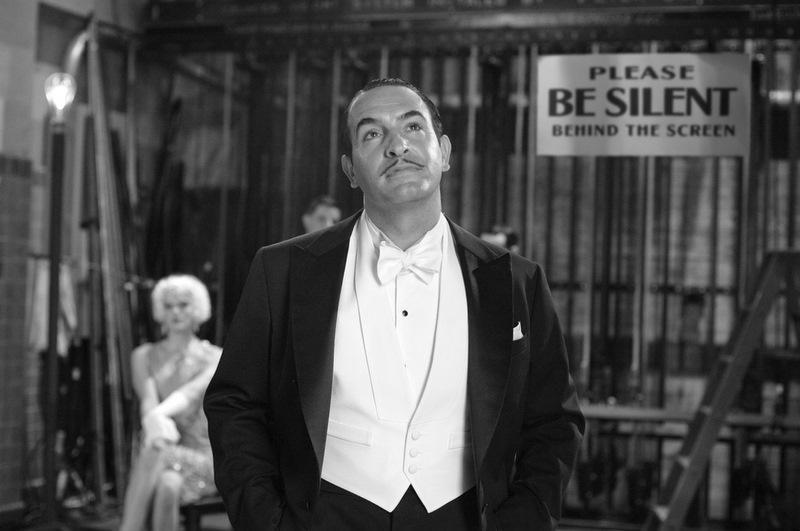 Taking in the sweet smell of success: Jean Dujardin in 'The Artist', up for ten Oscars
Michael Fassbender (Shame) got blanked (maybe Hollywood was put off by his manhood?), as did We Need to Talk About Kevin's Tilda Swinton, for my money the year's best performance by an actress, notwithstanding the marvellous Meryl. Gary Oldman, meanwhile, is in as Best Actor for Tinker Tailor Soldier Spy – his first-ever Oscar nod, incredibly - whereas Leonardo DiCaprio (J. Edgar) is out.
Those are just a few of the surprises unveiled at today's announcement from Los Angeles of the nominees for the 84th annual Academy Awards; the winners will be named on 26 February. In an eclectic and unpredictable year for movies, the nominations reflected the ongoing uncertainty amongst the contenders, giving numerical pride of place not (as had been expected) to The Artist, which got 10 nods in all, but to Martin Scorsese's Hugo, which squeaked past with 11.
That in turn makes Best Picture less of a dead cert than it seemed just 24 hours ago, under the assumption that the film with the most nominations almost always emerges triumphant. By way of example, take last year, when The King's Speech led the pack with 12 nominations and took the top prize of the night. Were Hugo to accomplish that feat this year, that would mark the biggest surprise in many an awards-giving age – though one could argue that Hugo and The Artist are variants on the same film (both paeans to a bygone celluloid era), so perhaps there isn't all that much difference essentially between them. On the other hand, Hugo got no acting nominations at all, and it's rare to find a Best Picture winner that goes the distance (The Last Emperor was one) without at least receiving a nomination for one or another of its cast.
Listening to Academy president Tom Sherak struggle to pronounce many a foreign (and even American) name, one might surmise that speech these days has become something of a burden
This was also the first year in which the exact number of Best Picture candidates was unknown in advance, due to a change in voting procedures that could have seen as few as five and as many as 10 films singled out for recognition. That the Academy went in the end with nine says less about the quality of the year (in truth, 2011 wasn't nearly as exciting cinematically as the year before it) than it does about the inability of Academy members to arrive at any kind of consensus.
The major eyebrow-raiser for some will be the inclusion on the Best Picture shortlist of Stephen Daldry's Extremely Loud and Incredibly Close, a movie once considered surefire Oscar bait that has lost its footing of late, not helped by a damning review from The New York Times. Oscarologists, though, will have clocked the first time that Daldry has failed to score a Best Director nod; previously, the British theatre veteran was batting three nominations for as many films.
Other races worth noting include Best Supporting Actor, in which youth-obsessed Hollywood nonetheless finds a line-up dominated by fellow octogenarians Christopher Plummer (Beginners) and Max von Sydow (Extremely Loud and Incredibly Close). The inclusion of von Sydow, playing a character who doesn't speak, is in keeping with the year of The Artist in which silence, it would seem, truly is golden. The category, incidentally, is Plummer's to lose.
Indeed, listening to Academy president Tom Sherak struggle to pronounce many a foreign (and even American) name as he made his way through the nominees, one might surmise that speech these days has become something of a burden. (His fellow presenter, 2011 Oscar hopeful Jennifer Lawrence, sounded notably more at ease.) With that in mind, I do hope whoever is presenting Best Director next month bones up on how it is that you actually say Michel Hazanavicius's name – unless, of course, the director of The Artist loses and Martin Scorsese (Hugo) ends up instead at the podium, Hollywood's most eloquent director once again articulately centre-stage.