Manchester Rising: Celebrating the City's Vibrant Club Scene |

reviews, news & interviews
Manchester Rising: Celebrating the City's Vibrant Club Scene
Manchester Rising: Celebrating the City's Vibrant Club Scene
A look at the key players threatening to break out of a thriving local enclave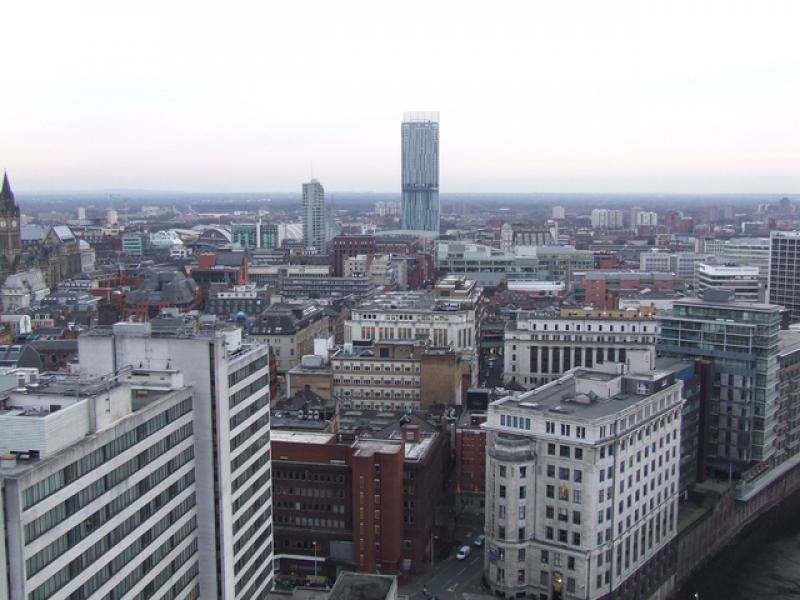 What's going on behind Manchester's grey and rainy facade?
I first heard Zed Bias's Biasonic Hot Sauce – Birth of the Nanocloud last autumn. He may have been one of the key players in the London-centric sound of UK garage, but he was never of that scene. Based in Milton Keynes through the first phase of his career, he releases through a Brighton label and is now resident in Manchester.
This is key to understanding the connections in his tracks, which reflect the clubs in those cities that sidestep metropolitan scene micro-delineation and
rave
parochialism and lock into a wider soulboy set of connections.
His sprawling album as Maddslinky earlier in 2011 was about the diversity of tempo, texture and songwriting that affords, but Biasonic Hot Sauce – Birth of the Nanocloud draws all the threads of style and era back together in service of the dancefloor. It begins with a salvo of three tracks of thoroughly British dancehall, laced with the rhythms of UK funky, the buzz of electro and the various UK regional accents of Serocee, Dynamite MC and Rosco Trim. Thereafter, there is beefed-up retro 1980s funk, cosmic 2-step, hefty dubstep (including a Skream collaboration) – but always the twin poles of house and dancehall are attractors in the midst of it, even as the frequencies are manipulated with the ruthless precision of the post dubstep era. Despite multiple vocalists and co-productions with Skream, FaltyDL, Toddla T and Mark Pritchard, it's a clear demonstration of how a singular vision can find and emphasise coherent patterns amidst genre flux.
Manchester has a unique energy. You feel it the second you step off the train at Piccadilly, and that energy charges every band and producer in the city
By the time I'd heard the album I'd already spent some time hanging out with ZB and his Mancunian crew after he played on our stage at the Big Chill festival. I'd also been up to the hyper-eclectic Hoya:Hoya club night in Manchester, which was one of the best evenings out I'd had in a while. It was beginning to dawn on me exactly how distinctive and full of inspiration the Manchester scene is nowadays, and recently it has really stepped up a few notches, with some absolutely immense records coming out that have a very particular way of combining styles: in particular dubstep, garage, drum'n'bass, funk, grime and hip hop. They all have that particular north western swagger that we all know, but in a way that's a million miles from deliberately moronic Gallagherism, and they've all to some extent got that dry sense of humour that I remember from Jockey Slut when it was still a Manchester fanzine and has recently manifested itself in the new NewsManc website.
Watch Virus Syndicate's "The Sign" video (I only wish I could post the MRK1 remix of this which will be the official single release but the video is still embargoed):
Watch Chimpo's "Blowfish" video
I asked Mary Anne Hobbs, who has recently moved from Sheffield to Manchester, and presents her XFM radio show from there, about the current scene.
"Manchester has a unique energy. You feel it the second you step off the train at Piccadilly, and that energy charges every band and producer in the city. Artists are, in very real terms, light years from London – they don't rub shoulders with the media mavens, and so they need to be stronger, more united (there are really important, positive relationships among camps right across the city) and ready to hammer the global platforms available, especially Twitter, to create a self-built buzz, which then becomes viral. I'm so glad I moved here. It feels like Croydon in 2006 or LA in 2009. Manchester is on fire right now. You know about "Marka" and "Blowfish", BrokeNEnglish, Zed Bias, Skittles, Marcus Intalex, Virus Syndicate, Envy etc... Now check Paleman, D/R/U/G/S, Ren Harveiu, Embers, NoCeremony... the list is endless."
Watch Skittles's "Tip-i-cal-ly" video
In fact this is not just about Manchester, it's about the ongoing fight against cultural homogenisation that is happening everywhere. It's about how even in a hyper-networked, globalised world, nothing can take the place of artists and their audiences existing in close proximity to one another, of people being able to walk across the road to one another's houses and studios to share ideas and inspiration. It's about genuine scenes with their own codes and characters still existing, years after youth culture was supposed to have been flattened out and assimilated by the world of marketing. It just so happens that Manchester – feisty, belligerent Manchester – is the place that is demonstrating these facts most clearly right now.
Watch Dub Phizix and Skeptical feat Strategy's "Marka" video
It's about the ongoing fight against cultural homogenisation that is happening everywhere
Explore topics
Share this article