Electronica 2000-9: Back to the Grass Roots |

reviews, news & interviews
Electronica 2000-9: Back to the Grass Roots
Electronica 2000-9: Back to the Grass Roots
After the death of the 'superstar DJ' club music rebuilt itself on its own terms...
Saturday, 02 January 2010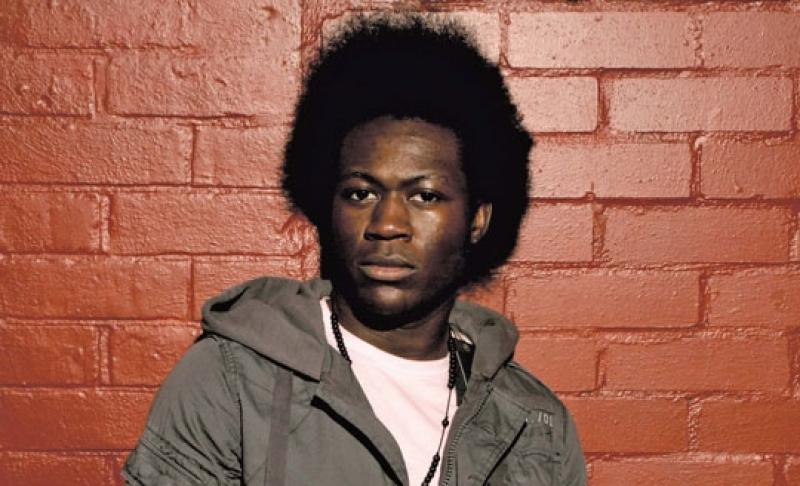 Breakthrough dubstep producer Benga
The received opinion is that the music of the 2000s has been characterised by fragmentation, discontinuity, faddishness and a lack of coherent identity.
And while that perhaps is true on a macro scale, within underground music completely the opposite has been the case: throughout the decade dance and electronic music underwent a process of consolidation, of putting down roots, and sounds new and old have been establishing or re-establishing themselves as fixtures on the cultural landscape.
The decade began inauspiciously – the late-1990s explosion of superstar DJs and "superclubs" in a state of decadent disarray, drum & bass and trip-hop appeared to be at dead ends, and the creative and commercial flowering of UK garage proved all too brief as the scene descended into factionalism and violence. At this time, starting out as a music journalist, I found commissioning editors in the mainstream press universally repeating the mantra that "dance is dead". But new scenes were forming, not beholden to the whims and egos of the ageing acid house generation of DJs, and though these were often written off as hype-driven flashes in various pans, many proved to have repercussions that are being felt ever more strongly today. In the following round-up, you must excuse the long lists of names - but underground dance scenes are nothing if not communities, and it is impossible to represent them except thus.
Take ELECTRO as case in point. The scene which became known in 2001 as "electroclash" was all too easy for critics to dismiss as vain and facile, centring as it did on outré fashion, performance art and 1980s synth-pop revivalism. And indeed its most prominent exponents, the New York band Fischerspooner did indeed prove to be a spectacular case of style over substance. Though the scene was being declared dead by 2004, its injection of colour, rebelliousness, many-splendoured sexuality and songs into club culture served as a massive relief of monotony, it launched some long-lived careers (Scissor Sisters, Soulwax, Tiga, Erol Alkan, Peaches, LCD Soundsystem) and relaunched others (Felix Da Housecat and DJ Hell – who is now working with no less a vocalist than Brian Ferry – being prime examples), and in fact it never went away but was simply rebranded first (apallingly) as "nu rave" then simply as electro.
The combined influence of Electroclash and Daft Punk's epoch-defining 2001 Discovery can now be felt from the top of the charts (what are La Roux [pictured] and Lady Gaga if not rebooted electroclash in both sound and image?) via the pages of the NME (Franz Ferdinand, Friendly Fires, Florence & The Machine, Justice, Hot Chip, Klaxons... the list of bands directly inspired by the electro scene is endless) to the hip hop world (P Diddy, Akon, Black Eyed Peas, Kanye West are just a few of the acts who have co-opted club electro). There is even an electro nation: Australia, for some bizarre reason, although traditionally a rock-dominated country, is now overrun by chart-topping electro acts: Cut Copy, Presets, Midnight Juggernauts, Muscles, Bumblebeez, Sam Sparro. The youthful, modernist electro scene's overtaking of the old geezer-dominated house/techno of the 1990s as the mainstream sound of UK club culture was symbolically made official this year, when Annie Mac switched places with Pete Tong to take over the first show in Radio 1's Friday night dance music programming.
The revival of disco took off in earnest when a group of Norwegians entered the fray
The cosmic disco anthem "I Feel Space" by Lindstrøm
DISCO was essentially a bad joke at the beginning of the decade, scorned by many as the music of booze-sodden student fancy-dress "70s nights". But a few fulsomely-bearded obsessives guarded a more occult history of the sound that didn't revolve around afros, flares and the Bee Gees: led by the eccentric punk and acid house veteran DJ Harvey, and the journalists Bill Brewster and Frank Broughton, a cadre of collectors and DJs tiring of the relentless thud of house and techno began to prove that the original psychedelic, idealistic spirit and sounds of disco were in fact supremely relevant in a contemporary club environment. Brewsters and Broughton's 1999 history Last Night a DJ Saved my Life had begun to pique interest in house music's roots in disco, and compilations of obscurities showed a new generation how innovative the sound was; Tim Lawrence's more comprehensive Love Saves the Day in 2004 provided an invaluable guide for those researching the past.
The revival took off in earnest when a group of Norwegians entered the fray, creating new records that fused disco's musicality with the sun-kissed rippling synthesisers and lazy tempos of the mid-1980s "Balearic" style: the likes of Lindstrøm, Prins Thomas, Diskjokke, Bjørn Torske, Todd Terje and Röyksopp creating a distinctive but diverse sound that cemented disco as the music of choice for clubbing sophisticates. Others across the world took up the baton through the second half of the decade, hedonistic clubs like Horsemeat Disco and Disco Bloodbath opened in London, endless new compilations emerged, New York acts like Hercules & Love Affair and The Juan Maclean took the style further towards the mainstream, and in the last couple of years disco and nu-Balearica have begun to take root in the clubbing stronghold of Ibiza, assuring that the sound will continue into the next decade.
The spaced-out, hallucinatory techno sound has not changed a great deal, but still has room for experimentation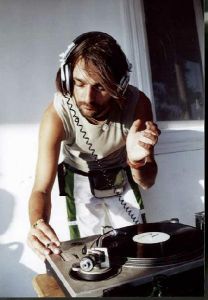 Sonically, TECHNO did not evolve a great deal in the 2000s. However it did undergo a spectacular transformation in terms of how it was consumed. In the late 1990s, the clubs were dominated by the hardest, most repetitive strains of the genre and it was generally perceived as a rather spoddy, blokey scene. However, a slower, deeper sound had a cult following among a more arty, cosmopolitan crowd, and it was this that came to the fore in the 21st century. Known as "minimal" - not entirely accurately, as although less aurally intrusive the tracks tend to be constructed from complex layering of more delicate sounds – it took its musical cues from pioneers like Basic Channel, Matthew Herbert, the Ifach label and Cristian Vogel, and particularly beginning with the 2004 opening of the Berghain club and its attached Panorama Bar in Berlin, began an inexorable global spread.
Once the sound took hold in Ibiza, thanks to residencies by DJs Tania Vulcano, Luciano, Ricardo Villalobos [pictured left] and Loco Dice (the fact that these DJs are respectively an Uruguayan, two Chileans and a Tunisian signals precisely how cosmopolitan the scene was becoming; Tania Vulcano is also just one of many prominent female techno DJs, conclusively demolishing the 90s image of the techno artist as glowering, shaven headed bloke) at the notorious all-day club DC10, its future was assured – and minimal figureheads like Villalobos and the by now Berlin-resident Canadian Richie Hawtin became global underground superstars.
Often the soundtrack to long, long "after hours" sessions that can last throughout entire days and nights (indeed some clubbers, particularly in Berlin, will get a good night's sleep then head to a club at 8am), the spaced-out, hallucinatory sound has not changed a great deal, but still has room for experimentation, particularly given recent input from the dubstep scene, and from a new generation of producers like Omar S and Seth Troxler in techno's spiritual home, Detroit. Their Detroit forefather, Carl Craig, meanwhile has remained one of the most successful and consistent dance producers, and a similar degree of class and emotiveness in music has been demonstrated by the relentlessly brilliant Cologne label Kompakt founded by Wolfgang Voigt.
Folktronica provided a more musically sustaining alternative to "chillout" and turned into a kind of psychedelic underground
The folktronica of Tunng's "Jenny Again"
There can't be many worse musical terms than "FOLKTRONICA", but what seemed in the early 2000s to be the ultimate in barrel-scraping conceits has actually matured into a rich and strange sector of the music world. The name is a misnomer, really – although several acts did directly combine folk music with electronic blips and bleeps (early Memory Band spring to mind, as do the wonderful Tunng and The Books), but in general the term was generally applied to any act that applied intense electronic processing to acoustic instrumentation: the exemplar being Kieran Hebden's work as Four Tet, which though it could indeed contain some folk-ish influences (see particularly his fabulous 12-minute remix of Beth Orton's "Carmella"
from 2002) was as likely to incorporate cosmic jazz, percussive Japanese psychedelia and off-beam hip hop into its ultra-detailed sample collages.
The approach spread globally, providing a more musically sustaining alternative to "chillout" - which by 2000 had become little more than Muzak – and turning into a kind of psychedelic underground with events like the UK's Green Man festival (organised by husband and wife musicians Jo and Danny of It's Jo & Danny and The Yellow Moon Band) at its heart, and outposts in places like Brooklyn and Reykjavik (Iceland has produced a huge number of folktronica acts, with Björk's 2001 Vespertine album providing an early template for the sound, and Múm, Sigur Rós, Amiina, Mugison, Jóhann Jóhannsson and Valgeir Sigurðsson among others making some startlingly lovely records).
This scene proved to be a haven for mavericks, from the shamanically-obsessed Baltimore quartet Animal Collective to the Argentine ex-TV comedian and one-woman band Juana Molina, from mystical popstrel Natasha Khan aka Bat For Lashes to jazzy Japanese producers Nobukazu Takemura and Susumu Yokota; even the hugely successful Goldfrapp got in on the act with their Seventh Tree album. Also affiliated to this loose scene are the artists that became known as "freak folk" in the mid-2000s: Devendra Banhart, the none-more-kooky sister act CocoRosie, and harpist and chirruping forest creature Joanna Newsom. All-in-all, these hairy legions of banjo-plucking, zither-bothering laptop prodders enter 2010 in rude health, showing that Bohemianism is alive and well in the modern world.
As the decade ends electronic hip hop appears to have finally hit its stride with some absolutely astonishing records being made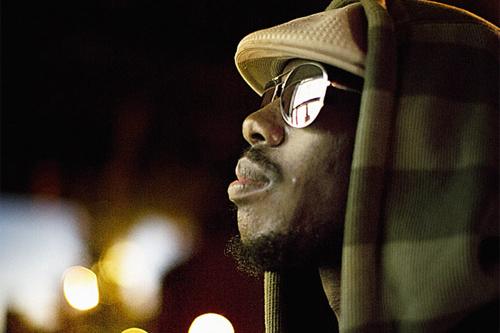 Throughout the decade, ELECTRONIC HIP HOP has gone under a variety of unfortunate names, from "glitch hop" to "wonky", and has produced a lot of overly finicky, unnecessarily detailed and slightly grooveless records. It has also produced some genuine gems, though, and as the decade ends appears to have finally hit its stride with some absolutely astonishing records being made all over the world.
Where in the 1990s, left-field electronica had been dominated by the hyper-speed rhythmic patterns of jungle and drum & bass, in the 2000s, producers increasingly applied the processing power of their laptops to more swung hip hop beats. Funkstörung, Prefuse 73, Machinedrum, Dabrye, Kid 606 and The Glitch Mob were pioneers of the sound, and the Mille Plateaux label's Clicks & Cuts series collected this kind of track along with other, more abstracted electronic sounds. Meanwhile, particularly in California, a more jazzy, spiritually-inclined set of musicians were creating their own deconstructions of hip hop's groove: Sa-Ra Creative Partners, Ammoncontact, Dwight Trible, Madlib, Daedelus, Flying Lotus [aka Steven Ellison, pictured right, paying visual tribute to John Coltrane: Alice Coltrane was Ellison's aunt], and many more sought to locate hip hop in a cosmic Afro-futurist continuum that went back through Funkadelic, Alice Coltrane and Sun Ra, while utilising the best modern technology had to offer.
And the greatest cult figure of them all, the late James Yancey aka J Dilla or Jay Dee of Detroit hip hop crew Slum Village, was loosening hip hop's rhythms, turning it into something off-centre, highly abstracted and yet bizarrely danceable. In the last couple of years these sounds came together into what got unhappily tagged as "wonky", but is now becoming known as "mutant funk": in particular, young Glaswegians such as Rustie and Hudson Mohawke, and a Los Angeles generation led by Flying Lotus (Gaslamp Killer, Samiyam, Nosaj Thing, Ras G etc) are all producing a club sound of insane ambition and complexity, but which somehow manages to bypass the geeky tricksiness of previous progressive forms of electronica in favour of dancefloor action.
This music even has commercial potential too – enigmatic Leicester producer Zomby has already had his music used in a Prada show and by Lady Gaga for incidental music on her tour, while the prog-rock informed Hudson Mohawke has been approached for potential production work with pop princess Rihanna. With artists like Illum Sphere from Manchester, Dorian Concept from Vienna, Blue Daisy from North London and Freddy Todd from Detroit all creating new variants on this sound, it is clearly still very fertile ground.
The mainly teenaged legions of Grime artists maintained a Stakhanovite work ethic which has finally been rewarded
One of Grime's first commercial successes: "Pow" by Lethal Bizzle, produced by Dexplicit
For much of the decade GRIME was the – no pun intended – black sheep of the dance family. The sound of young and angry black Londoners (mainly East Londoners), it emerged from the rapper-led versions of UK garage with which So Solid Crew caused such tabloid furore around 2001. Variously known as "sublow", "8-bar" and – in the hands of producer/rapper Wiley - "eskibeat", the new sound revolved around startlingly stark, off-centre beats and basslines that seemed as close to the Aphex Twin as to any previous urban sounds. Producers Wiley, Jammer, the outrageously inventive Terror Danjah, Danny Weed, Wonder, Dexplicit and many others churned out beats on anonymous white labels, while overlapping crews of rappers like Roll Deep, Pay As U Go Cartel, Ruff Sqwad, Nasty Crew, More Fire Crew, Slew Dem Crew jostled one another to yell furiously paced, densely slang-infused bars of lyrics over them on pirate radio stations and – very occasionally – on records.
Sporadic breakout hits (with names like "Pow" [see video] and "Oi"), and the sudden 2003 success of Dizzee Rascal, alerted the mainstream media, which spent 2003 and 2004 predicting a musical revolution, then dismissed grime in disgust when it became clear that the scene tended to a deeply unwelcoming atmosphere, and glorified the kind of inner-city violence which was beginning to grab front-page headlines.
Despite relative lack of mainstream success for Dizzee's contemporaries like Shystie, Kano, Lethal Bizzle and the mercurial Wiley, and despite setbacks like scene figurehead Crazy Titch being jailed for 30 years for a murder thought to be fuelled by musical and gang rivalries, and almost all Grime clubs being shut down by nervy police, the mainly teenaged legions of artists maintained a Stakhanovite work ethic which has finally been rewarded in the last two years, with a new fusion of grime's rapping with more club-friendly sounds of "UK funky" and electro-house producing huge chart hits for Wiley, Ruff Sqwad founder Tinchy Stryder, Chipmunk and more, and a new sense of optimism suffusing the scene that young black British artists may be able to achieve success on their own terms.
Dubstep is already looking like it may be one of British club music's most successful exports ever
DUBSTEP is the ultimate example of a sound seen originally as hopelessly niche in its appeal which has managed to grow organically into something world-conquering. A first cousin to grime, it too emerged from UK garage, but focussed on the warping basslines of producers like El-B, Noodles, Zed Bias, Horsepower Productions and Oris Jay rather than the vocals, creating a spacious, stoned electronic soundtrack for dark clubs and nodding heads. Emerging in the sprawling South London suburbs of Croydon, nurtured at the FWD>> clubnight in East London, then developing outposts in Bristol and Leeds, dubstep attracted precisely no attention whatsoever outside its own circles from 2001-2006, and looked as if it would remain a niche curio.
However 2006 saw an explosion into the mainstream of clubbing, with "Midnight Request Line" by the then eighteen-year-old Skream [pictured] becoming a cross-scene anthem, Mary Anne Hobbs's "Dubstep Warz" broadcast breaking the sound to a global audience, and the first anniversary of Brixton's DMZ club night run by Loefah and the Digital Mystikz forced to move into a venue with double the usual capacity. Meanwhile, Kode 9's Hyperdub label was bringing the haunting and haunted sound of Burial into people's living rooms, and experimental artists on the periphery of the scene such as Shackleton, Geiom, Scuba and others were infusing techno and other experimental electronica forms with the stately tempo, wide open spaces, rhythmic flexibility and monumental bass tones of dubstep.
Since then, growth has been exponential, with local scenes springing up from Tokyo to Buenos Aires, dubstep becoming the de facto club tent sound of the biggest music festivals, and perhaps most dramatically, the biggest stars of the rap world – Jay-Z, Lil Jon, Busta Rhymes, Snoop Dogg and more – picking up on the sound where no British underground style had ever convincingly managed to dent the US mainstream. The sound's originators are reaping this success: Skream [pictured] and his childhood friend Benga, along with their mentor Artwork have signed their live dubstep group Magnetic Man to major label Columbia, while the likes of Rusko, Caspa, N-Type, Chef, Youngsta, Plastician and Mala and Coki of Digital Mystikz are touring globally.
New school producers like Ikonika, Joker, Brackles, FaltyDL, Martyn and Subeena are already taking the sound forward in all directions, but it seems that the years spent isolated in those dark rooms have imbued dubstep with a strength that can cope with its creative and commercial expansions. Whether it splinters, or whether it is able to grow into a sound that lasts for decades like those American creations house, techno and hip hop, dubstep is already looking like it may be one of British club music's most successful exports ever.
Many of the most interesting nights out are to be had at places where genre boundaries are completely disregarded
These are only the most obvious scenes, and of course there is blurring and overlap between them; indeed, many of the most interesting nights out are to be had at places like Glasgow's Optimo where genre boundaries are completely disregarded. There are plenty of other sub-genres, too – from the northern "bassline" scene to a dramatically rejuvenated drum & bass – that have undergone such similar underground consolidation and growth, strengthened particularly by the ability of the internet to draw together niche audiences, so apologies if I have missed anything crucial. But wherever you look, the message is the same: where there is the technology, young music fans will create.
And where young music fans are creating, scenes will form and grow, regardless of the approval or support of the outside world. And when this happens, particularly in Britain, the endless creativity of – as the then 19-year-old Skream described it - "mongrel music" will keep throwing surprises up, and will eventually be vindicated. So next time you read a column rehashing badly thought through ideas about the past decade, remember what has actually been achieved by a bunch of people running around in nightclubs.
The youthful, modernist electro scene overtook the old geezer-dominated 90s house/techno as the mainstream sound of UK club culture
Share this article