Rustie, Dâm Funk, Lightbox |

reviews, news & interviews
Rustie, Dâm Funk, Lightbox
Rustie, Dâm Funk, Lightbox
Electronic funk pioneers prevail in awkward circumstances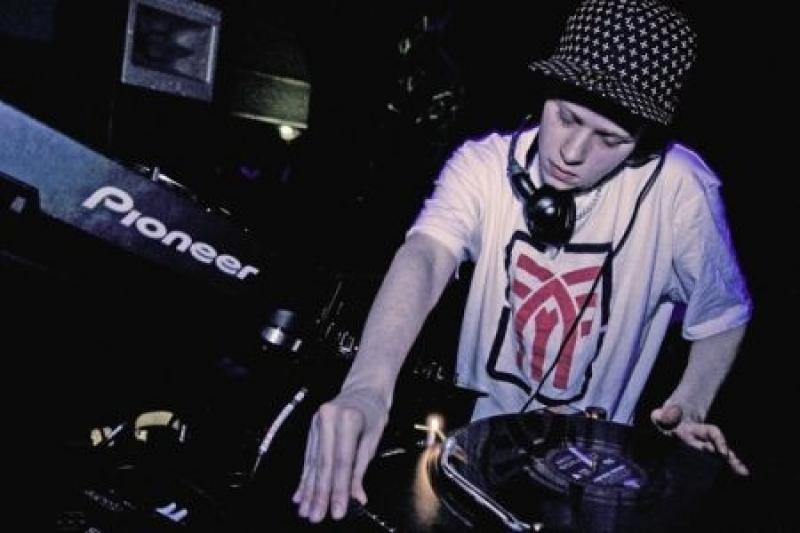 Rustie: despite his youth a performer of staggering talent
Londoners, we know, can be spoilt. Certainly the crowd, predominantly of nerds in rare and expensive trainers, at the Lightbox last night didn't seem to be overly bubbling with enthusiasm despite an exciting lineup of talent and astonishing surroundings. The main dancefloor area of Lightbox lives up to the club's name, being an arched space with the entire wall/ceiling surface covered in colour-changing LED lights that allow pictures and patterns to dance across the room.
But the nerds – and a very few women, mainly in equally modernist trainers – seemed almost oblivious to the fabulous setting, content to mill around drinking, networking and gently bobbing to the zippy Miami electro played live by Gosub or the varied and fractured beats that Kode 9 was playing as DJ in the second room. A late start – the music had barely even begun by 11pm – left people uncertain of the schedule, and the club was under-populated to boot, so it just didn't feel like the attendees were going to going to encourage one another out of their relative torpor and create anything approaching an atmosphere.

They tried, though, when Glaswegian Hudson Mohawke took over the main room, filling the dancefloor and beginning to make shapes. The mid-twenties DJ has some of the finest technical skills of anyone in the UK at the moment, having been a champion hip hop scratch DJ since the age of 15 – and his ability to connect the most bombastic of ghetto hip hop from the US with everything from psychedelic rock drum solos to experimental electronica to the grime beats of London's council estates is renowned. Sure enough last night he was able to blend the sounds of rap superstars like Lil Wayne with the most peculiar of electronic sounds without ever losing a sense of the underlying dancefloor momentum. On his home territory, he would be playing to hundreds of eager and sweaty young Scots hedonists: the head-nodding Londoners couldn't hope to replicate that sort of energy, and though the set was outstanding, the lack of feedback made it feel a little like Hudson Mohawke was working in a vacuum.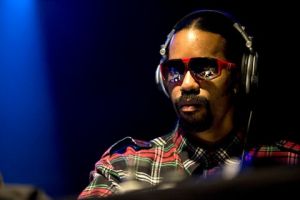 Vintage Los Angeles session musician and now singer/producer in his own right Dâm Funk (pictured right) – the first word is pronounced "Dame", short for Damon, but also represents a drawled Californian "daaaamn" - struggled at first to connect with the audience, too. Strangely for a performer with so much personality, he began his set in a relatively unlit DJ booth, obscured by his laptop screen, his face hidden by dark glasses and a hat. His electro-funk, strongly evocative of the 1980s territory between Prince and very early house music, came mostly off a backing track, to which he applied echoes and other effects, while he sung in a powerful, churchy soul voice – with one hand almost constantly raised like a testifying priest.

Though laid back on record, Dâm's first two songs had an edgy urgency to them, their linear grooves full of pleading and even discomfort, and though his vocal was strong the crowd remained unsettled. It took an enraged song railing against internet critics – Dâm howling through his echo unit, karate-punching the air and miming shooting – and a tirade against a sound-man who had failed to plug the correct keyboard in to shake the crowd awake. When Dâm finally came out of the DJ booth to play a solo on the "keytar" amidst the crowd, followed by a cheery song through a vocoder, he seemed literally and figuratively to have broken through to them, the mood of the room lifted and finally feeling like a nightclub. Even when he returned to the booth for a euphoric "Fly" he kept the crowd with him and things felt to have picked up.

But the critical mass was still not there, and the energy dissipated again as Rustie – a contemporary and friend of Hudson Mohawke, although he looks about 14 (picture below) – struggled too with the technical setup. He managed to create a dramatic intro on electric guitar and tinkling, echoing electronic chimes, showing a clear grasp of complex melody, and built this into a moody sound that filled the space, but it then petered out, with Rustie pulling at wires, looking extremely frustrated and once more calling for the sound engineer. With the night over-running and time ticking well past 2am, many in the crowd gave it up as a bad lot and headed home.


Those people will be kicking themselves, though, when they hear from those who were there what followed. After a few minute's tinkering, Rustie again created a dramatic, droning intro, but then without ceremony lurched into a vast electronic hip hop beat and from then on in did not let up in intensity for the rest of the next half hour. Those familiar with his 12" single releases like "Play Doe" and "Bad Science" – fragments of which appeared in what he was doing – knew to expect complex layering of arpeggios and some glooping, slurping psychedelic synthesiser sounds, but nothing Rustie has released to date prepared us for the density and complexity of his live sound.

Every conceivable sonic space was filled with something, and something moving and alive at that – growling, burbling basslines, those arpeggios always tumbling polyrhythmically over one another, and skittering percussive sounds darting through everything – yet it was never glutted or simply noisy but seething with incredibly delicate detail even as the larger, louder sounds surged forwards. And unlike so much experimental electronica, nothing felt there just for its own sake – the groove, which showed endless knowledge and appreciation of the sophistication of US hip hop of the past decade, always prevailed. Though influences came in from the most anti-musical warehouse rave techno and the most overtly musicianly progressive rock and soul, these were always so perfectly tied into this groove that they no longer felt to be coming from different places. Seriousness and ridiculousness, weightiness and ephemerality, and most of all chaos and control – all felt no longer in opposition to one another.

Returning to his guitar for a final dramatic outro, the otherwise undemonstrative Rustie raised one hand into the air to rapturous, but gobsmacked, appreciation from the forty or so people left. It almost felt like the fragmentary and slightly unsatisfactory nature of the night up until his set had been a fitting dramatic prelude to his fearsome funk. But no, because like Hudson Mohawke – and like Dâm Funk for that matter – Rustie comes from a club scene where the appreciation of dancing bodies is vital to the process of music, and however astounding and groundbreaking this set was, it was all too clear that when we get to witness it with a packed room and less London jadedness amongst the crowd, it will be something else altogether.

Nonetheless, allowing for the technical glitches and less than exuberant attendees, the music on show last night was proof of precisely how heathy modern funk music is. Hudson Mohawke's recent Butter album on Britain's biggest electronic label WARP Records is already making waves internationally, and on this evidence, Rustie's forthcoming WARP debut could prove to be an even more dramatically influential record. He is, without question, a staggering talent.
Nothing Rustie has released to date prepared us for the density and complexity of his live sound
Share this article