Tim Buckley's musical prehistory unearthed |

reviews, news & interviews
Tim Buckley's musical prehistory unearthed
Tim Buckley's musical prehistory unearthed
Unique chance to understand how Buckley developed his sound
Thursday, 10 February 2011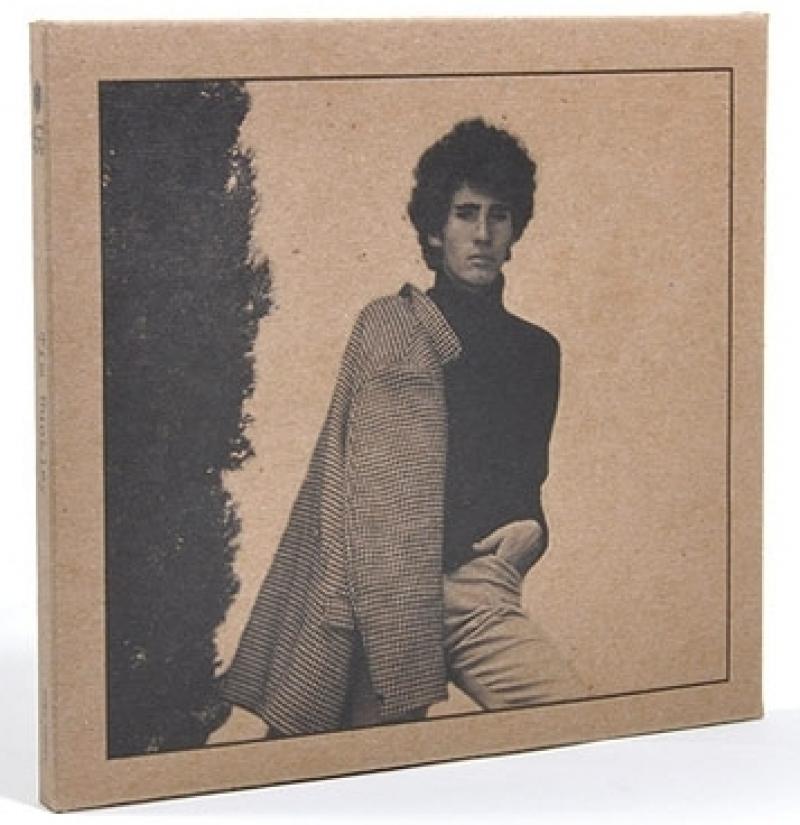 Tim Buckley: 'This new Rhino Handmade version of Buckley's debut Elektra album collects never-before-heard recordings by his first band, The Bohemians, and a set of pre-Elektra demos'
Tim Buckley might have died in 1975, but he's lived on through re-evaluations, reissues and, by default, through the music of his also-dead son Jeff. This new Rhino Handmade version of Buckley senior's debut Elektra album is significant as the second disc collects never-before-heard recordings by his first band, The Bohemians, and a set of pre-Elektra demos.
There's been a steady dribble of Buckley archive releases, but apart from the long-gone Works in Progress (also on Rhino Handmade) and The Dream Belongs to Me: Rarities & Unreleased 1968-1973 (which reissued some of the Works in Progress tracks and added some not great 1973 Sefronia-era demos) they've been live. The earliest was last year's Live at the Folklore Center NYC: March 6, 1967, and shows from 1968 (Dream Letter Live in London 1968), 1969 (Live at the Troubadour 1969) and 1973 have hit the shops (Honeyman: Live 1973). All this archaeology suggests little else of interest could come along, but this new release kills off such thoughts.
For the first time, there's a chance to understand how Buckley developed his sound. His debut album was fully formed, but how he arrived there was a mystery. That self-titled debut hit the shops in October 1966. A beautiful album, it was twinkling and Baroque folk rock that didn't sound like anything else at the time. There's hints of Simon and Garfunkel's "Sounds of Silence", a little of Jackson C Frank's barely heard 1965 album and echoes of John Jacob Niles's keening voice. Mood-wise, Tim Hardin's similarly reflective debut album was released the month before Tim Buckley. But with albums like Fred Neil's Capitol debut coming later, in early 1967, Buckley was on his own, his unforced, choir-boy voice soaring easily. It helped that the strings on Tim Buckley were arranged by Jack Nitzsche and that Van Dyke Parks contributed celeste, harpsichord and piano. But, at the time, the album made little impact and it was next year's Goodbye and Hello that attracted attention, becoming the jumping off point for his journey towards jazz-influenced self-expression and, ultimately, the soul-rock he was making before his death.
With a sparkling remaster by original studio engineer Bruce Botnick, both the mono and stereo versions of Tim Buckley are heard here. The mono is punchier, more unified sounding. Even though few people were reading them, the original album's liner notes described Buckley as the "quintessence of nouvelle", his songs having "the magic of Japanese watercolours". He had already been marked out as other, exotically foreign and different from the rest of California's proto-hippies and flower children.
He had already marked himself out as other - his first band proper were called The Bohemians. From Orange County, rather than hip LA, the band connected with Mothers of Invention drummer Jimmy Carl Black, which led to them being taken on by Mothers' manager Herb Cohen, which in turn led Buckley – not the band - to Elektra Records. The second CD in this handsome tan cardboard fold-out package includes 12 Bohemians tracks recorded on 8 November, 1965, in either an Anaheim studio or a local appliance store - the liner notes say both. Either way, they're fascinating. Not the 1965-style folk rock of The Byrds, The Leaves, The Turtles or even future Elektra labelmates Love, The Bohemians are rougher, slightly bluesy. There are no covers, but cuts like "Put You Down" are close to early 13th Floor Elevators' takes on Bo Diddley. This is a garage rock. Buckley's voice is recognisable, but less full and rough-edged. Two songs, "It Happens Every Time" and "She is" would reappear on his debut album, as would Bohemians' bassist Jim Fielder and drummer Larry Beckett, but in his case as a lyricist rather than a player.
The second set of demos heard here were recorded with Beckett only, during Summer 1966 in Anaheim. A couple of the songs are readings by Beckett, backed by Buckley. By this time, under Cohen's management, it's clear that the future was about Buckley alone. Songs that appeared on the debut album, like "I Can't See You", "Aren't You the Girl", "Wings" and "Song Slowly Sung", are fully formed, but skeletal. Buckley's voice had matured in the less than a year since The Bohemians' recordings, taking on the otherworldly edge that would flower on "Song to the Siren". This reissue is limited, and only available from Rhino Handmade. Hunt it down.
Watch Tim Buckley perform "Song to the Siren" on The Monkees, filmed 20 December, 1967
Explore topics
Share this article