DVD: Weekend |

reviews, news & interviews
DVD: Weekend
DVD: Weekend
Andrew Haigh's second film is a thoroughly realistic, beautifully performed romance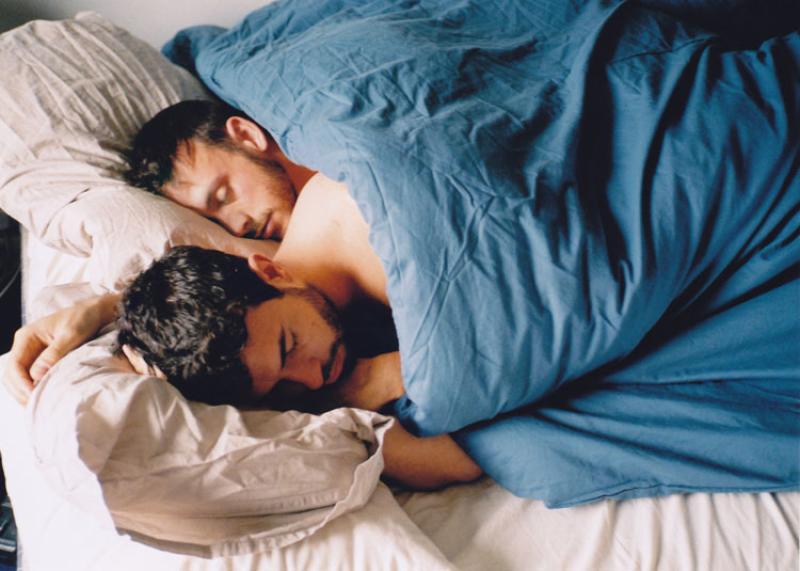 Getting to know you, getting to know all about you: Tom Cullen and Chris New in 'Weekend'
The poet Henry Wadsworth Longfellow once wrote, "It is difficult to know at what moment love begins; it is less difficult to know that it has begun." Andrew Haigh's superb second feature may or may not give us the precise moment but it certainly does capture the thrill of forging a soulful connection, alongside the apprehension and difficulty of allowing oneself to fall.
In
Weekend,
the focal romance is shown to be both ordinary and extraordinary as it rises from the ashes of a one-night stand.
Based in Nottingham and taking place (as the title suggests) over a single weekend, it's a semi-improvised drama, shot over just 17 days. Weekend is the sensitive, sensuous story of two very different but equally vulnerable men who, after an initial inebriated hook-up, enter into an intense fling, which seems to promise more. Russell (Tom Cullen) is a sweet and shy lifeguard, still not entirely at ease with his own sexuality. By contrast, Glen (Chris New) is a cocksure aspiring artist with a confrontational streak, who has been burned by recent heartbreak.
With its confessions and conflict, lust and laughter, Weekend gives us a relationship in microcosm. Moreover, it's a rounded, credible and even sometimes unvarnished picture of what it is to be gay in the UK today. Haigh's main stylistic inspiration was Kelly Reichardt's Old Joy and he certainly shares her talent for fresh, gorgeously rendered insight which never fails to convince. Although Weekend is candid it never feels crude; the sex is explicit yet utterly romantic and Cullen and New share remarkable chemistry. Weekend is a radiant affair, a triumphant magnification of the minutiae: smart, intimate and illuminating; small but near-perfectly formed.
The sparse extras consist of a relaxed interview with Haigh, Cullen and New and behind-the-scenes footage.
Weekend is available on DVD and Blu-ray now
Watch the trailer for Weekend
It's a rounded, credible and even sometimes unvarnished picture of what it is to be gay in the UK today
rating
Explore topics
Share this article