Le Moine |

reviews, news & interviews
Le Moine
Le Moine
It'll take more than few Hail Marys to redeem this tepid religious fable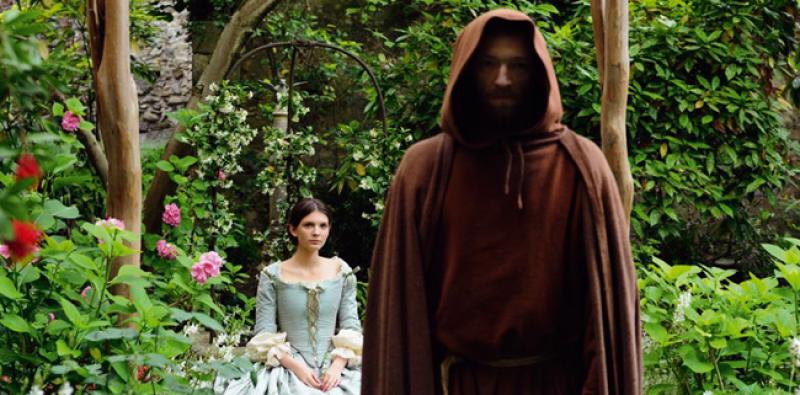 Hex factor: Vincent Cassel gets his cowl on as Satan-worshipping Father Ambrosio
Incest, rape, torture and matricide, as well as an obligatory spot of cross-dressing, all played their part in making Matthew Lewis's Gothic novel The Monk the scandalous success of its day. But with such stuff the bread and butter of Hollywood's unblinking horror departments, why would a contemporary director choose to revisit this period classic? It was apparently a lifelong ambition of Surrealism's greatest filmmaker Luis Buñuel to adapt The Monk for the screen. It's a tantalising prospect of what might have been, and one that speaks not only to the bloody and allusive thrills of the original, but also to its subversive social and political agenda.
Buñuel's own project may have been abandoned, but his skeleton script was taken up by director Adonis Kyriou for a 1972 adaptation that has all but disappeared from cinematic memory (along with an equally undistinguished 1990 version starring Paul McGann). The Monk then has proved something of a problem on film – unexpected, given the novel's sensationalist aesthetic, and its screenworthy cast of seductive temptresses, beauteous virgins, naughty nuns and of course a wicked(ly charismatic) priest.
There are some superb films of faith in crisis which push further and dare more than this polite little fable
Played in this latest adaptation by French plat du jour Vincent Cassel (Mesrine, A Dangerous Method), preacher-turned-sinner Father Ambrosio (pictured below) offers just about the only reason to go and see this pallid and laborious piece of cinema. Director Dominik Moll has managed to turn a large budget and a gripping plot into quite the least thrilling hour and a half imaginable – a conjuring trick far more devilish than anything we actually witness on screen.
Torn between a quiet art-house meditation on faith, the social implications of organised religion and the nature of obsession, and an all-out, ravens-on-the-battlements, devil-worshipping, Spanish-Inquisitioning piece of Gothic shock-and-awe, the film dithers visibly. Having confessed itself, rather unwillingly, of a few gruesome little moments, it returns to the safe-ground of bleached Spanish landscapes and functional interior action sequences.
Despite cutting acres of sub-plot and a few characters, the film's 90 minutes manage both to rush their exposition and drag in their drama. With the early death of fallen-nun Agnes (Roxane Duran) we lose the only fully-developed female of the story, and not even the poised beauty of Josephine Japy's Antonia (pictured below) can make up for Deborah Francois's rather undercooked devil-in-disguise Valerio (Matilda/Rosario of the original – here transformed from beautiful novice to masked burn-victim).
All Gothic horror needs some Enlightenment rationalism (however flawed) to kick against, and perhaps a more spacious narrative, leaving room to develop the novel's most terrifying element – the sadism that lies at the extreme reaches of religious devotion – might have proved more satisfying. By shedding the politics and much of the social context of the action, Moll situates his pretty period action in a vacuum, losing the all-too real historical referents for his symbolic devils, scorpions and hell-fires. A fairly brutalist screenplay by Moll himself and Anne-Louise Tridivic does little to help, and even Patrick Blossier's cinematography suffers from some odd stylistic decisions.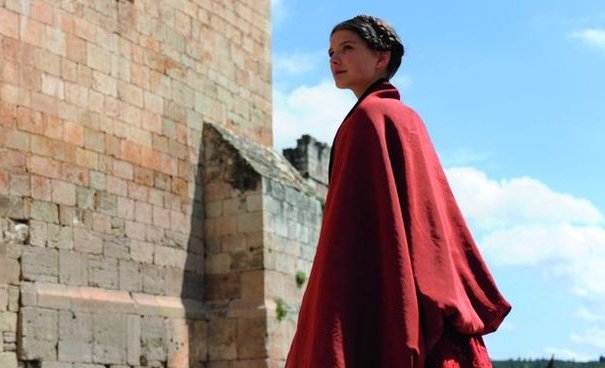 The real problem here is that this is well-trodden cinematic territory. There are some superb films of faith in crisis (Maurice Pialat's stark Sous Le Soleil de Satan, and Ken Russell's distinctly maximalist The Devils to name but two) which push further and dare more than this polite little fable. Going for understated ambiguity, Cassel slightly misses the mark as both hero and villain, and although watchable as ever this is not the Hamlet-in-a-habit that it might have been.
It was Ann Radcliffe, the queen of Gothic literature, who first identified the crucial difference between terror and horror. Terror – that eye-widening, sharp intake of psychological breath – opens us up and "expands the soul"; horror by contrast, with its tightly closed eyes and upflung shield of an arm, "freezes and annihilates" our capacity for understanding and development. Le Moine is a horror film in this most traditional sense. For real thrills you'd be better off with Lewis's book, whose page-turning energy smuggles along with it a truly terrifying piece of political and social satire.
Watch the trailer for Le Moine
Cassel slightly misses the mark as both hero and villain, and although watchable as ever this is not the Hamlet-in-a-habit that it might have been
rating
Share this article