Cardinal Burns, E4 |

reviews, news & interviews
Cardinal Burns, E4
Cardinal Burns, E4
Sketch duo make a very strong debut with their parodies with a dark twist
Seb Cardinal and Dustin Demri-Burns as the office flirts
It's always a pleasure to watch comics first seen and enjoyed playing a tiny room at the Edinburgh Fringe make their television debut; it's an even greater pleasure to see two immensely talented comics make such an accomplished entrée as Seb Cardinal and Dustin Demri-Burns did last night. But then they have a track record: in 2006 the duo (then performing as a threesome with Sophie Black as Fat Tongue) were nominated for best newcomer in the Edinburgh Comedy Awards.
Their sketch comedy is mostly spoofs of instantly recognisable TV tropes that lend themselves to parody, but here given a neat twist: an audition for a TV ad, a detective series, a reality show and an office setting. Another bang-up-to-date subject – a zombie sketch - opened the show and set the tone: a frightened man was cycling furiously through a road tunnel, chased by bloodthirsty zombies who caught him, threw him off his bike and started devouring him until one disgusted zombie asked the other, "Are you eating his dick?" It's a smart punchline, funny and unpredictable and, like much of Cardinals Burns' comedy, has a nicely dark twist.
What followed was a series of well written and very well executed sketches, including Switch, a middle-class urban poet who doesn't actually live in the ghetto he describes: "Thank God I don't live here"; a wonderfully surreal sketch about Jean-Claude, the French fly-wrangler who was distraught when his favourite, Jean-Pierre, a suave, cigarette-smoking muscid, was swatted by an absent-minded actress during the scene they were filming; the police detectives who vomited copiously over the body of a murder victim before DNA evidence had been taken; and a pair of cockneys talking about the time one of them met the Queen.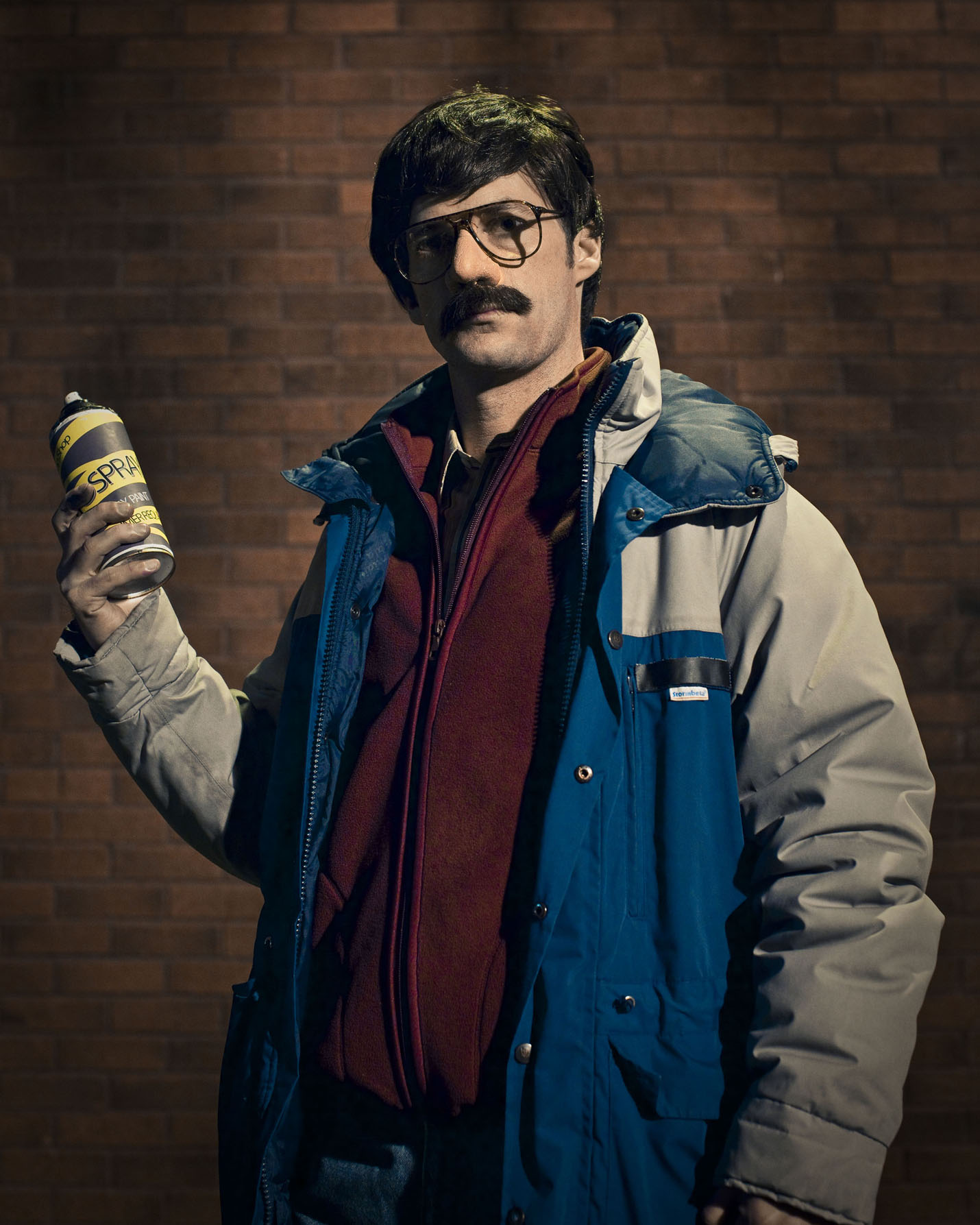 Their first serving also set up some decent running gags, including the office flirts (main picture), and two segments I'm particularly looking forward to being developed further - "Young Dreams", a skit that wonderfully satirises 20 years of "reality" shows from MTV's Real World to E4's Made in Chelsea, about a trio of airhead omigod teenage girls moving in together as they worked on fashion internships, and the urban artist Banksy (Cardinal pictured right) being outed as a boring suburban married dad who is comically unable to carry out his renegade acts of artistic vandalism because his ladder is never high enough to scale a fence. So who is utilising those spray paints he buys at the local Homebase? (By the way, the real Banksy was so taken by a YouTube recording of an early version of this sketch that he has posted it on his website.)
Cardinal Burns have broadened their work for television with the help of some very able comic actors - Fiona Button and Bridget Christie among them - to great effect (but they still dress as female characters for several roles) and some of the material they have been doing for some time, so a lot of the televised skits are well honed. But some don't make the grade - an audition from hell where Demri-Burns was asked to act out a series of increasingly bizarre directions by Cardinal's sadistic director went on far too long, for example. But last night's show - occasional misfire aside - was of a very high quality.
Cardinal Burns continues on E4 on Tuesdays
Their sketch comedy is mostly spoofs of instantly recognisable TV tropes
Explore topics
Share this article