Felicity Kendal's Indian Shakespeare Quest, BBC Two |

reviews, news & interviews
Felicity Kendal's Indian Shakespeare Quest, BBC Two
Felicity Kendal's Indian Shakespeare Quest, BBC Two
The actress embarks on a travelogue with a difference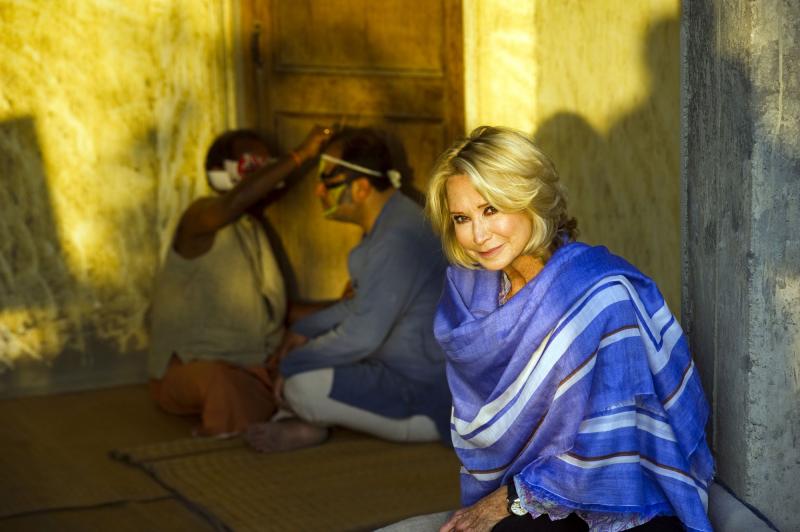 Felicity Kendal reconnected with her and her parents' past in India
It's a truism of modern television that a programme rarely gets made without a celebrity being attached, but in this case there was a very good reason for Felicity Kendal being on board. Her parents, Laura and Geoffrey Kendal, founded Shakespeareana, a travelling theatre troupe that performed Shakespeare in India in the postwar decades; many will know their story from Merchant Ivory's 1965 film about the company, Shakespeare Wallah.
Like her parents, Kendal has a deep love of both Shakespeare and India, and this programme was shot through with that genuine affection. She still speaks some Hindi, as we saw when she was trying to track down a statue of the Bard in downtown Kolkata and asked bemused passersby about its location. None knew of it, but she eventually found it, uncared for and unnoticed (even if the road it's on is called Shakespeare Street). Neglected he may be in some quarters, but Bill is still very much a part of Indian cultural life, as we were later to see.
Many Indians feel a connection to Shakespeare's big emotional themes of love, lust and passion
There was brief run-through of the history of Shakespeare in India: it was first performed in the 1780s by and for ex-pats working for the East India Company and in 1848 the first non-white actor (playing Othello) was reviewed, while in the colonial period Shakespeare was part of the school curriculum. One Shakespeare scholar recounted a legend that says Shakespeare was in fact a southern Indian lad who went to England to seek his fortune – an amusing anecdote that reminded me of Indian Dad, who claims everybody famous or successful is Indian, from the late, lamented Goodness Gracious Me.
Kendal went back to places associated with her childhood – she made her stage debut at nine months old in A Midsummer Night's Dream and acted with the company before returning to England at the age of 17 to start her professional career – and reconnected with one of the troupe's landladies, and the present maharani of one of the stunning royal palaces where her parents once played.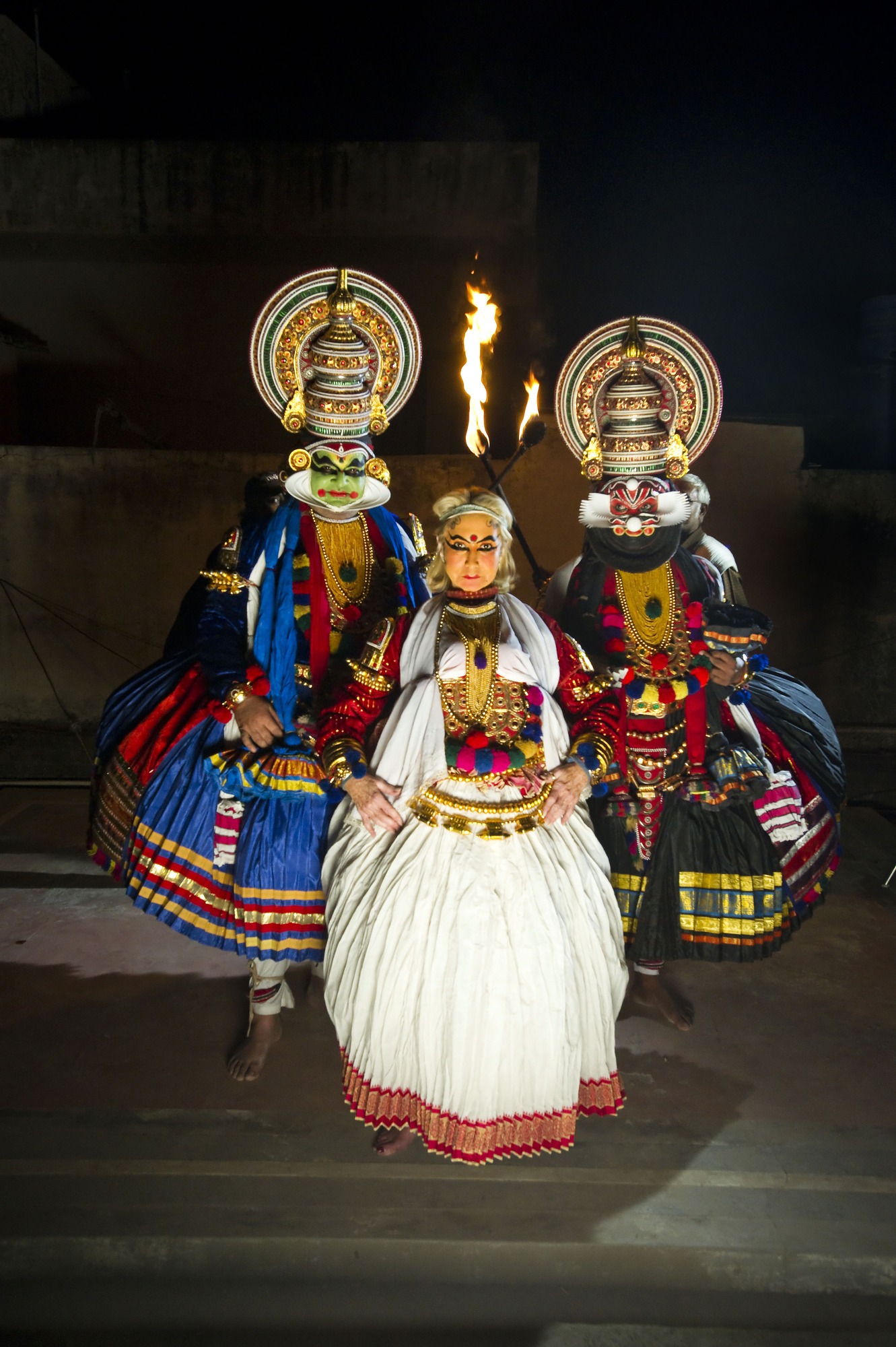 She performed as Desdemona with Arjun Raina (pictured right), a traditional Kathakali dancer from Kerala, who winningly plays free with the stories to such an extent that in his version of Othello Desdemona doesn't die but Iago does. Raina is part of a thriving modern Shakespearean tradition, as we saw when Kendal visited a school and later a prison, where it is used as form of rehabilitation for violent criminals.
But the most interesting contribution came from Vishal Bhardwaj (some nominative determinism going on there, surely), who has made two fantastic Bollywood films based on Shakespeare - Maqbool (Macbeth, in 2004) and Omkara (Othello, 2006). Bhardwaj pointed out both the universal appeal of Shakespeare's stories and the connection many Indians feel to their big emotional themes of love, lust and passion. It's the same well of emotions that anyone lucky enough to have visited the Globe to Globe season at Shakespeare's Globe in London will understand.
Kendal was mercifully unactory for most of the time (although there was a precious moment when she dismissed "pretentious thespians" and then proceeded to speak like one), but reined in her emotions in the film's most touching segment, when she met Naseeruddin Shah. Shah, part of India's acting royalty who starred in Omkara and Maqbool and started his career with Shakespeareana, spoke about Geoffrey and Laura Kendal with a deep respect and affection, and then beautifully recounted their famous Shakespeare Wallah piece, "When Shakespeare played, the stage was bare..."
The programme was a curious mix of historical travelogue and Who Do You Think You Are?, but a curiously pleasing one too.
The most interesting contribution came from Vishal Bhardwaj, who has made two fantastic Bollywood films based on Shakespeare
Share this article