Jimmy Cliff, indigO2 |

reviews, news & interviews
Jimmy Cliff, indigO2
Jimmy Cliff, indigO2
Veteran reggae artist is on track to make 2012 his year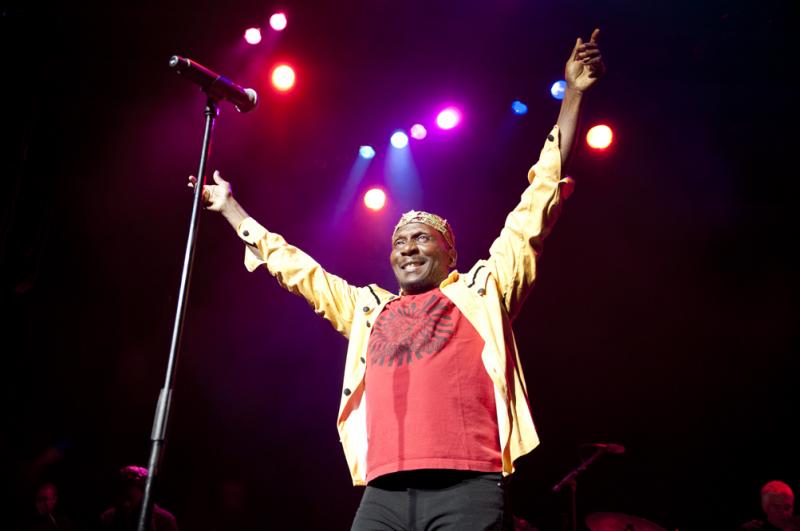 Jimmy Cliff: one more arrow for his bow
Often it can seem the sheer struggle of early reggae gets lost in all that happy, spliff-smoking Rastafarianism of Bob Marley's Legend. For one-time label-mate Jimmy Cliff, however, there was never any sense of "every little thing's going to be alright". In the 1972 film The Harder They Come, he played a musician forced into crime and eventually shot by the police. And as a singer-songwriter, over a 50-year career, he has sung of injustice and hope. Last night, in front of a rambunctious indigO2, a 64-year-old Cliff showed he has absolutely no intention of mellowing.
This concert was originally scheduled to coincide with the release of Re.Birth, produced by Tim Armstrong of American rock band Rancid. But, with the recording process moving at Jamaican pace, that's now been delayed. The partnership has, however, already produced one EP, 2011's Sacred Fire. Most who've heard it say the collaboration has put fresh batteries in Cliff, yet others have wondered whether as a reggae-punk alliance, it's simply exhuming the legacy of The Clash.
Rude boys and dreadlocks rubbed shoulders with teenagers and parentsDoctor Jimmy Cliff, however, last night put any such doubts to rest. Kanye West and Jay-Z may have been playing across the way in the big hall, but Cliff and band displayed just as much political relevance with, no doubt, a much sweeter sound. Dressed in a gold jacket and T-shirt with his name on it, Cliff opened his account with "You Can Get It If You Really Want", displaying the age-defying dancehall moves he practices in Jamaican nightclubs (see image below). Next up was the "Treat the Youth Right" medley where Cliff stayed contemporary with a ragga persona no doubt learnt from the same Kingston bars.
But the evening was mainly a night of classics mixed with tasters of the new album. And it was mostly bathed in a two-tone sound that harked straight back to Thatcher, yet seemed bang up to the minute. It gave the indigO2 the air of a rootsy club. Rude boys and dreadlocks rubbed shoulders with teenagers and parents. Unsurprisingly, they all knew, word for word, the lyrics to "Miss Jamaica" and "I Can See Clearly Now". A little rarer was the sight of so many six-footers misty-eyed at "Many Rivers to Cross", which still no one can sing better.
There were no real duff moments but the flatter songs were Cliff's famous yet slight sunsplash cover of "Wild World" and the unconvincing eco-sentiment of "Planet Earth". On the other hand, new songs "World Upside Down" and "One More" felt as passionate and tuneful as anything he's written. And throughout, Cliff's mellifluous tenor was as rich as rum, supported by the thick horns of Liam Philpot and Dwight Richards, and the solid rhythm section of Jubal Molitor and Scott Abels.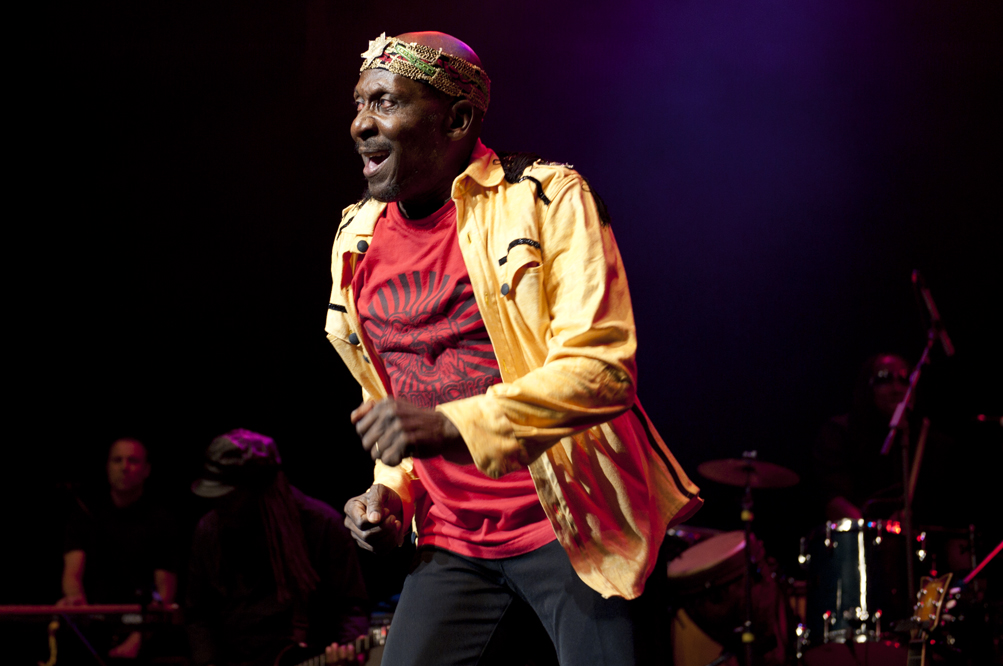 The star of the backing band, however, was backing vocalist Tammi T, who best showed her worth on the euphoric "Bongo Man" medley, which with its African harmonies cuts a very unlikely figure as a Rasta peace call. The voices weaved in and out and in its middle section the song summoned in a traditional reading of "Rivers of Babylon", along with a certain amount of indecipherable talk about the state of the world. The crowd lapped it up. So much so that Cliff immediately changed his mind about having a single encore and gave us three: "The Harder they Come", a cover of Rancid's "Ruby Soho" (from the EP) and the old warhorse "Wonderful World, Beautiful People".
He left the stage with the look of a man who has regained a sense of purpose. Like his religious journey from dreadlock Rasta, past Islam, to personal enlightenment, his music continues to stare defiantly ahead, not entirely unlike Tom Jones' and Leonard Cohen's. On Cliff's website there is much excited talk about making 2012 Jimmy Cliff's year. And with a forthcoming appearance on Jools Holland, then the album, and then various festivals, there's every chance he'll succeed.
Jimmy Cliff plays Later... with Jools Holland on 23 June
Watch a trailer for Re.Birth here
Watch Jimmy Cliff playing "One World" at this year's Coachella Festival
It was bathed in a two-tone sound that harked straight back to Thatcher, yet seemed bang up to the minute
rating
Share this article