Jóhann Jóhannsson, Hauschka, Dustin O'Halloran, Barbican |

reviews, news & interviews
Jóhann Jóhannsson, Hauschka, Dustin O'Halloran, Barbican
Jóhann Jóhannsson, Hauschka, Dustin O'Halloran, Barbican
FatCat label showcases their "post-classical" talent
Icelandic composer Jóhann Jóhannsson: bleak, bleak, bleak
"Post-classical" the FatCat label call it, and well they might. All three of the acts who played at the Barbican last night in one way or another used the instrumentation of the classical concert hall but in a way that was completely dislodged from tradition – not raging against it, nor fighting to escape it in the sense of high modernism, nor reviving it, but rather looking back on it as something other, something of a different era.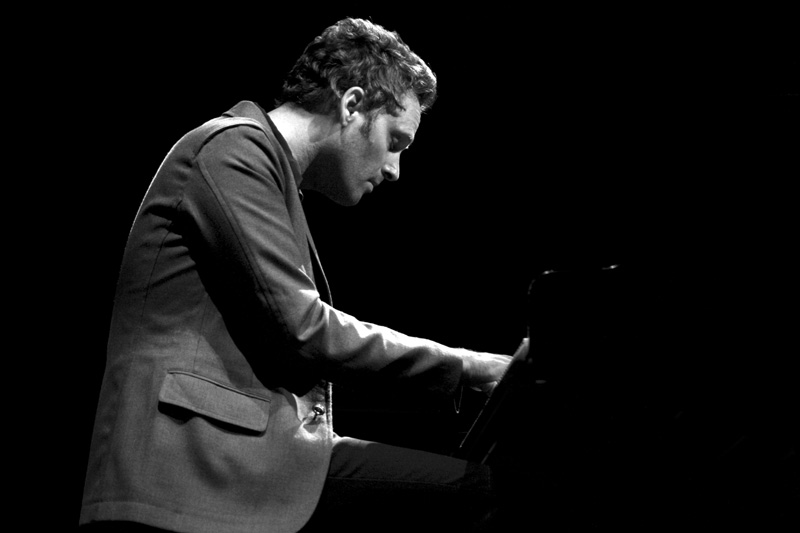 Dustin O'Halloran's music is lyrical, strange and very pretty. It has something of the TV soundtrack about it, but as Noël Coward so rightly put it, it's extraordinary how potent cheap music is – and O'Halloran (pictured right) clearly knows this well. Leading a classic piano quintet, he strung out themes that seemed incredibly familiar, suspended them in minimalist / systems music frameworks, denied them the dramatic resolution that the chord patterns implied, and as such rendered them strange, revealing the emotion we invest in the ordinary and everyday. It felt like music for empty, abandoned rooms: sad, yes, and full of ghostly memories, but also hopeful, with a sense of potential.
There's less sunlight in the music of Hauschka aka Düsseldorf-based pianist/composer Volker Bertelmann (pictured below) – his music is shot through with nightlife – but a lot more humour. His entire set was performed as a duo with percussionist Samuli Kosminen, with Bertelmann playing the grand piano prepared with various chains, drumsticks and clips on the strings, and constantly played games with the differentiation between rhythm and melody, accompaniment and lead, effect and music. Both players had samplers and effect units, and it was often difficult to see what was being played and what looped or echoed – but it was clear both were virtuosic and funky.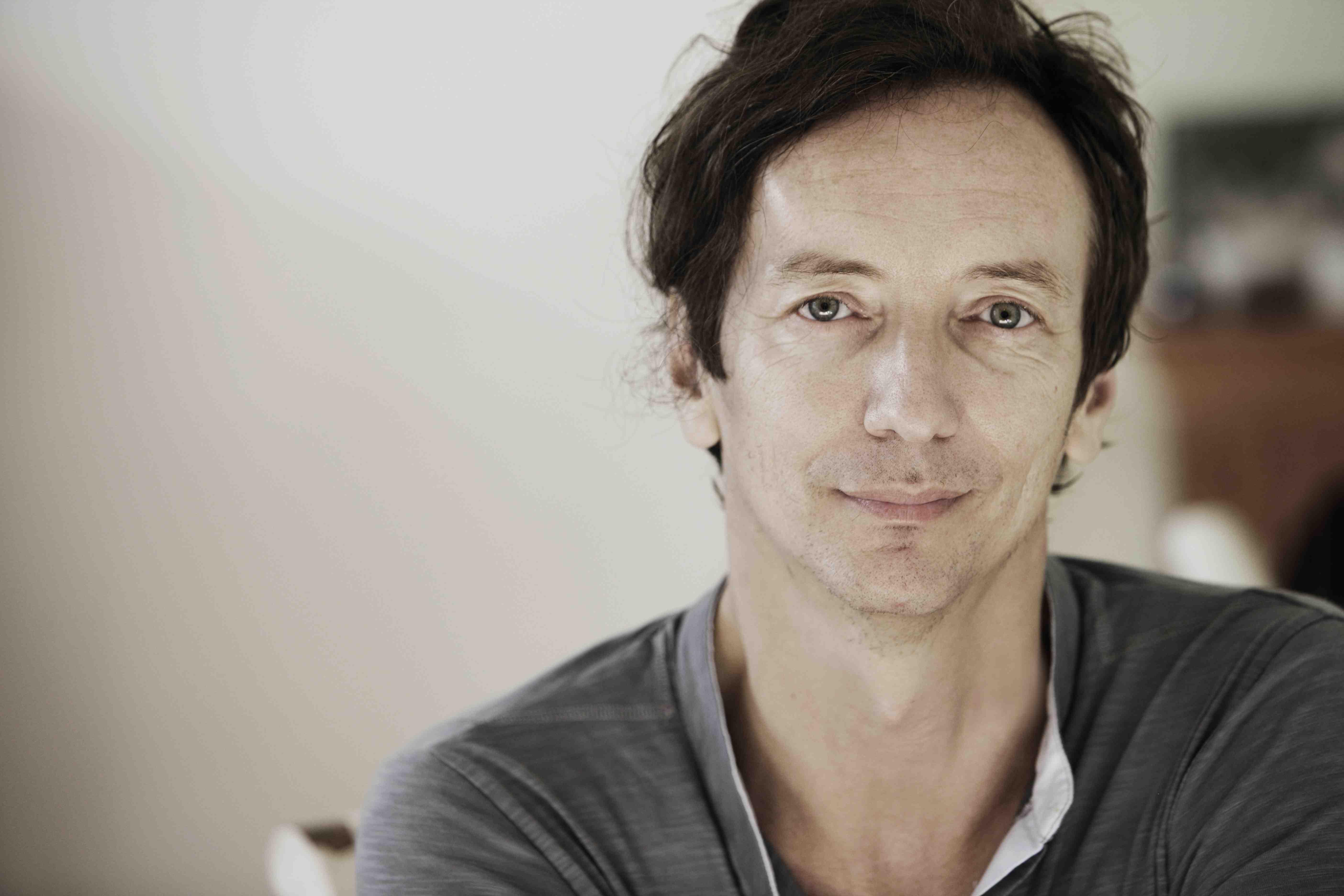 Rhythmic, hypnotic patterns echoed techno, various non-European musics and Jaki Liebzeit's drumming for Can – while melodic themes emerging through the repetitions hinted at Kurt Weill, with hints of Gypsy, Jewish and Slavic drinking or wedding music echoing out of a lost Mitteleurope through a dark, empty space in the middle of the 20th century. It was quirky as hell, but never wacky, with a real intensity driving it on and captivating the audience. Even when Bertelmann took his chains and sticks out of the piano and filled it with ping-pong balls, the cuteness of them bouncing as he banged out chords belied a clever play on randomness vs control.

Jóhann Jóhannsson was neither funny nor cute. In fact, everything he played was as bleak as the subject matter of his most popular albums suggests: shut down mines, obsolete mainframe computers and failed utopias. Sitting behind a laptop or piano, he conducted the same string quartet that had played with O'Halloran in simple patterns that either hung in a void with only subliminal electronic whirrs to accompany them, or swam through dark seas of reverberation.
The visuals behind the musicians were black-and-white film of people, contraptions and churches, zoomed in on dramatically to make disturbingly abstracted shapes, and projected through an artificial mist so the light and dark hung in three dimensions above us. Everything seemed geared to creating an inhuman context for the very human, very lovely playing of the strings – which was occasionally poignant, as when they played against a pathetically simple electronic melody, and sometimes even rousing when the volume rose. But it was always bleak, bleak, bleak – indeed my companion called it "music to top yourself to". He meant that negatively, but in a sense I agree: it was certainly music for endings, with a sense of scale that made human endeavour seem tiny and meaningless. I don't know what it says about me that I enjoyed it as much as I did.
Everything seemed geared to creating an inhuman context for the very human, very lovely playing of the strings
rating
Share this article