The Bartered Bride, BBCSO, Bělohlávek, Barbican Hall |

reviews, news & interviews
The Bartered Bride, BBCSO, Bělohlávek, Barbican Hall
The Bartered Bride, BBCSO, Bělohlávek, Barbican Hall
Leading lovers are low on charm, but Smetana's rustic comedy zips along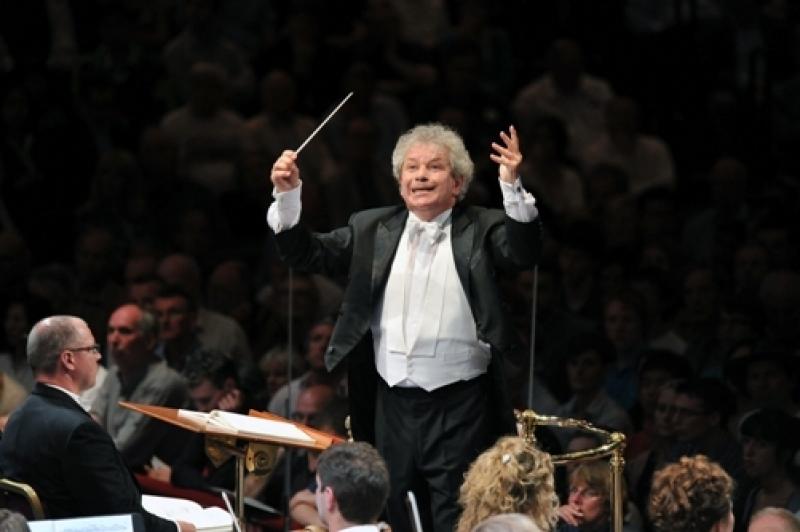 Bělohlávek: Joyous but never self-indulgent conducting his country's flagship comic opera
Czech music's national comic treasure isn't an opera I feel the need to see in the opera house again; its dramaturgy is thinly spread, its vocal rewards second best to instrumental pleasures. So it was a joy to see a carefully reduced BBC Symphony Orchestra at the heart of things, hypersensitive to doyen
Jiří
Bělohlávek's canny interchange of village band and Wagnerian sounds. There were plenty of characterisations to smile at in the impressive line-up of Czech and Slovak soloists, too.
Unfortunately the soprano and tenor taking the roles of the young village people whose true love we never doubt will triumph over hard cash and misalliance weren't really among the loveable ones. Vocally, they were secure if singular. Dana Burešová (pictured below) played a shrewd, responsive Mařenka, well able to look after herself until the bartering seems to turn sour, and Kenneth Richardson's lively direction gave her plenty to react to. But it's so hard to forget the loveliest interpreter of the role, peaches-and-cream soprano Gabriela Beňačková, when Burešová's tone is more the kind that would curdle milk, albeit with the occasional bouquet of roses in bloom on selected top notes. I wouldn't mind seeing her as Verdi's Lady Macbeth, but the sound isn't right when, in the later of many revisions, Smetana finally gives his heroine an aria of supreme pathos, a moment of Mozartian depth with Tristan overtones.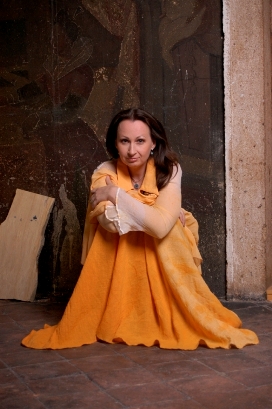 Oddly we weren't involved in this, nor in the curiously uncharismatic stance of the tenor singing Mařenka's true love Jeník. It's a role with an often insanely high tenor tessitura, so there was much to be thankful for that Tomáš Juhás could cut the mustard in that distinctively Czech/Slovak style. But charm? Forget it. That was why we all rooted, I think, for Aleš Voráček's Vašek, the stammering mummy's boy to whom Mařenka is supposed to be married off. Voráček, so poignantly matched by Bělohlávek and the orchestra in his Act III arietta of perplexity, delightfully underplayed the tomfoolery, restricting it to his large number of baffled entrances and exits - an economy from which Jozef Benci as the marriage broker basso buffo Kecal could have learnt. He warmed to the fuller, deeper resonances, but it's a painfully unfunny part, and I always long for the Act I ensembles in which he expounds his plans at soporific length to be over. The last of many cameo-role singers, the younger bass Ondrej Mráz, as the circus Indian "from Tahiti", gave every indication that he would have made a better job of it.
No reservations at all, either, about the handsomely cast sets of parents, with the ladies especially - comic fruity Lucie Hilscherová and sympathetic, dignified Stanislava Jirků - bringing warmth to the simple depths of the great Act III Sextet. In fact, the whole of the concert's second half revealed Smetana rising to every new challenge, not least the much-needed injection of a visiting circus announced by a scene-stealing declamation from Jaroslav Březina's Ringmaster. And here was a typical case in point of Belohlávek lavishing almost more love on simple recitative than it deserved: how did he get the strings to bring so much rich colouring to a single punctuating chord?
The whole orchestra, in fact, had to take on multiple roles, from the ants-in-pants hurly-burly of Overture and Dance of the Comedians - the most joyful encore material in the entire orchestral repertoire, surely - to aping local musicians in the early chorus scenes, crisply done by the excellent BBC Singers, and growing up regretfully when the characters do. Special credit to Richard Hosford, quick-changing from rustic clarinettist to songbird and sorrowful sounding board for our tender-hearted lovers, to circus trumpeter Michael Moller and to the virtuoso relish with which John Chimes rang the changes on the timpani parts in the dances. And thanks to Belohlávek for not over-sophisticating the many polkas as if they were by Vienna's Strausses rather than plain-speaking numbers for Bohemia's populace.
For all the orchestral range, the eventual recording that's been taken from this performance, with patching to follow, won't displace pride of place for the Supraphon CDs - soundtrack to an equally charming film - where Beňačková and Peter Dvorský knock sympathetic spots off Belohlávek's lovers. What the evening did do was have me want to get up and join the circus, like Vašek as lured by the voluptuous curves of gypsy Esmeralda Salamanca (Kateřina Kněžíková, pert and pretty), and make me as happy as a child. By which, of course, I don't mean the likes of Britten's little master Miles, but rather the two who get a line each as village kids announcing Vašek as a bear on the loose - a panda, not sure why - Maxim Dusek and Babette Rust. They deserve a credit as much as any of the bit-part players for bringing broad grins to the audience in a more than pleasant evening.
Watch Beňačková and Dvorský in the Act III duet of The Bartered Bride
Listen to Karel Ančerl conduct the Dance of the Comedians in 1947