The Wonder of Weeds, BBC Four/ Afghanistan: War without End?, BBC Two |

reviews, news & interviews
The Wonder of Weeds, BBC Four/ Afghanistan: War without End?, BBC Two
The Wonder of Weeds, BBC Four/ Afghanistan: War without End?, BBC Two
Horticultural revelations, and a pessimistic survey of a military quagmire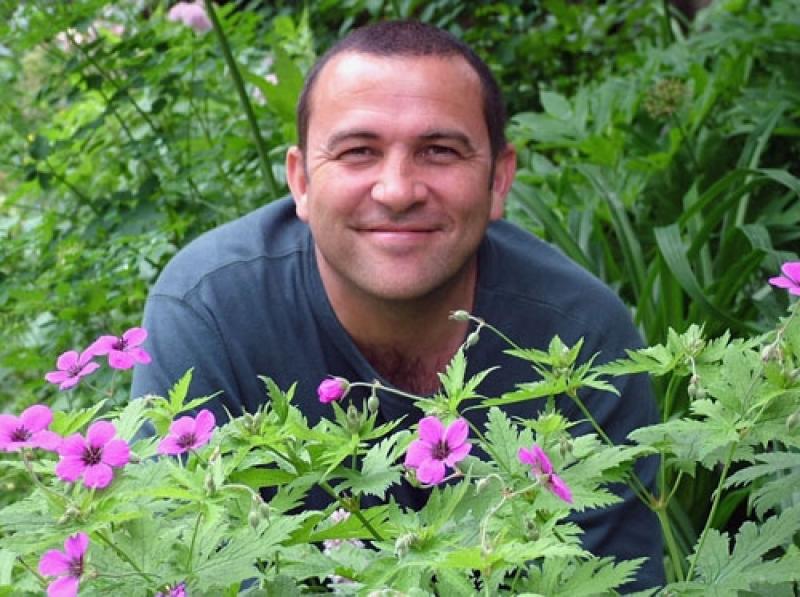 Chris Collins explores the secrets of the plants gardeners love to hate
Continuing BBC Four's trend of creating surprisingly watchable programmes out of dowdy and unpromising ideas, this survey of the plants gardeners love to hate was a mine of information and offered plenty of food for thought. And for that matter, plenty of food, since it appears that wheat has only survived to become one of our top crops because, several thousand years ago, it was genetically beefed up by getting spliced to a weed.
What is a weed, anyway? Presenter Chris Collins, a seasoned horticulturist despite his protection-racketish demeanour, came up with several plausible definitions. He suggested that weeds are "plants that thrive where we least want them", while Gardeners' Question Time regular Bob Flowerdew offered a holistic variant: "It's just a plant that we haven't discovered the virtues of yet."
Or again, you could say it's a plant that's in the wrong place at the wrong time, since many plants that now have prices on their heads are only here because they were imported from distant shores hundreds of years ago, having originally been prized for their exotic qualities. Take the buddleja, for instance, brought here from China and admired for its lavish flowers, only to become "a garden escapee that has got above itself". A tough and resourceful shrub, it travelled around the country by spreading along the railway network, and the ongoing battle to restrict it to manageable proportions now costs millions of pounds a year.
Meanwhile, the triffid-like Japanese Knotweed, once a prized ornamental plant, is feared as "the most aggressive alien weed in Britain". It can grow five feet in four weeks, is powerful enough to penetrate concrete, and can envelop entire houses. Cunning boffins have finally hit upon a Barnes Wallis-style scheme for defeating the threat, and have brought in Knotweed-eating psyllids (small insects) from Japan to devour it. Observing the psyllids mating in a laboratory, Collins found himself reminded of "a disco dance floor with one bird and three geezers".
In another rhetorical flourish, Collins averred that weeds "adhere to no boundaries, they conform to no rules". However, this doesn't mean weeds are all bad. A few sprinkled around your garden can encourage more insects and increased fertility, while the little-known Thale Cress has provided scientists with a complete genetic blueprint for plant life, which will enable crops to be made more productive and disease-free. Clearly we need an Adopt-a-Weed Week to fight prejudice against the weed community.
Afghanistan: War Without End? was the first of three films about the eponymous military engagement, and John Ware's report made it dismally clear that the question mark in the title is not required. He'd done a thorough job of tracking down soldiers, politicians and diplomats from all sides of the debate, and the message that emerged was that we're fighting the wrong war in the wrong place with inadequate forces.
The most extraordinary aspect of it is everyone's capacity to study the mistakes of the past, swear not to repeat them, and then blunder ahead delusionally and repeat them anyway. Any rational soldier knows the only way you could win a war in Afghanistan would be by deploying colossal force with intense single-mindedness, so the UK sent 3,000 troops to Helmand Province, spread them far too thinly among several dangerous and isolated outposts, and succeeded merely in stirring up a more ferocious insurgency (British troops in Afghanistan, pictured above). Now everybody wants to leave by 2015, but even if they send the daring Prince Harry out in his Apache, it looks like the only way to accomplish this will be by negotiating with the Taliban.
The Japanese Knotweed is feared as "the most aggressive alien weed in Britain"
Share this article