Extract: Bred of Heaven - George Borrow's Wild Wales |

reviews, news & interviews
Extract: Bred of Heaven - George Borrow's Wild Wales
Extract: Bred of Heaven - George Borrow's Wild Wales
From Jasper Rees's new book on Wales and Welshness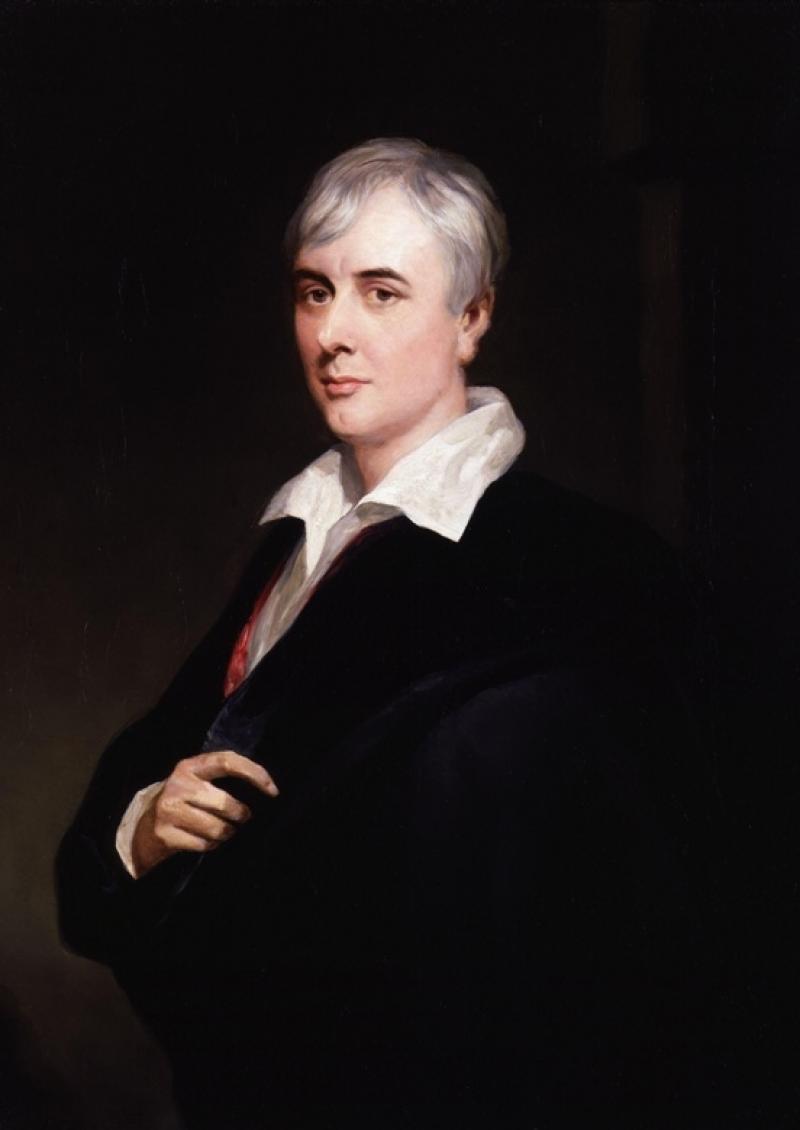 'I never heard before of an Englishman speaking Welsh': portrait of George Borrow by Henry Wyndham Phillips
George Borrow, embarking on the journey which would become the classic Victorian travel book Wild Wales (1862), sped towards the country by train in, he reports, a melancholy frame of mind "till looking from a window I caught sight of a long line of hills, which I guessed to be the Welsh hills, as indeed they proved, which sight causing me to remember that I was bound for Wales, the land of the bard, made me cast all gloomy thoughts aside and glow with all the Welsh enthusiasm with w
hich I glowed when I first started in the direction of Wales."
Borrow is the only notable author of a travel book about Wales who took the trouble to learn the language. Wherever he went, predominantly in North Wales and always on foot, he performed a sort of informal census, measuring levels of Welsh and English among the people he encountered. The further north and west he went, the more Welsh he found. "Dim saesneg," passers-by and tradesmen, maids and farmhands would say when he asked them a question. No English. The further south and east, the less Welsh he heard until just beyond Newport the language petered out altogether.
Borrow was a gifted amateur philologist who had learnt Welsh as a young man in Norfolk, to which he added a knowledge of Latin, Greek, Sanskrit, Gaelic, Romany and several more mainstream languages. When Wild Wales was published in 1862, eight years after the travels it describes, reviewers noted his eagerness to parade his linguistic skills. He faithfully recorded all conversations in which it was discovered with amazement that he could speak the language. "I never heard before of an Englishman speaking Welsh," said a man in Wrexham. "Is the gentleman Welsh?" wondered one man near Llangollen; "he seems to speak Welsh very well." "It will be a thing to talk of for the rest of my life," said a carpenter on the road to Bangor. One hostile Welshman, Borrow noted on the road to Llanfair in Anglesey, was "confused at hearing an Englishman speak Welsh, a language which the Welsh in general imagine no Englishman can speak, the tongue of an Englishman as they say being not long enough to pronounce Welsh". On the way to Llanrhaeadr another woman "had no idea it was possible for any Englishman to speak Welsh half so well".
None knew quite what to make of him. In the north they mistook him for a South Walian. In the south they assumed he was North Walian. He sometimes pretended that he could barely speak Welsh, before gradually revealing the full extent of his fluency. "I have a little broken Cumraeg, at the service of this good company," he said on sitting down to a beer in Anglesey. "Your Welsh is different from ours," he was soon being told by an old man, "and of course better, being the Welsh of the grammar." And no wonder. "How were you able to master its difficulties?" asked a doctor in Snowdonia. "Chiefly by going through Owen Pugh's version of Paradise Lost twice," Borrow replied, "with the original by my side."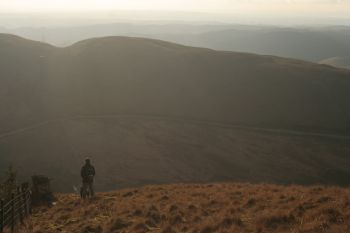 He seems to have been racked with insecurity. Time and again, as he sought out conversations with those he met in Wales, his instinct was always to best his interlocutor. He travelled with the humility of a pilgrim paying homage to his bardic heroes - Goronwy Owen, Twm o'r Nant, Dafydd ap Gwilym - but also the zeal of a preacher spreading his own certain knowledge. Nothing delighted him more than to engage lowly shepherds and innkeepers and indoctrinate them with his enthusiasm of their culture, often in absurdly long screeds. He wandered across Wales lecturing Welshmen about their own history, the derivation of their own place names, sometimes reciting his own poetic translations. His intentions can be read honourably as a project to re-inseminate Wales with its own oral history. But for all his evident love of language and landscape, how does one respond to a man who was so careful to record every compliment paid to him? After a pleasant encounter with a slate miner and a mountain ranger one Sunday on his way down to Beddgelert, he couldn't resist reporting what he overheard.
"What a nice gentleman!" said the young man, when I was a few yards distant.
"I never saw a nicer gentleman," said the old ranger.
Wild Wales is at its best when Borrow is tearing through the mountains, neither pace nor zeal dimmed by an August sun or an autumn drenching, ingesting experiences of every stripe as they come at him. One of the finest passages finds him waking up one morning in Machynlleth, where memories linger of the freedom-fighting Owain Glyndŵr, and setting off against all advice across the naked hostile hills of mid-Wales. Pumlumon (pictured above) is a passing landmark, the spectacular waterfalls of the Devil's Bridge his eventual destination. On an twenty-mile walk of epic drama, he meets a typical cross-section of Welsh society: a modest old man who believes the Church of England "is the best religion to get to heaven by", then two women who refuse to speak to an Englishman, four shoeless red-haired children, a sullen man with a donkey who "had the appearance of a rather dangerous vagabond" and a half-naked deaf mute working at a lead mine.
When he arrived at the inn in Ponterwyd, having traversed the barren hills, Borrow was greeted by a pompous innkeeper who affected not only to know "the ancient British language perfectly" but also to be a poet. As usual Borrow took pleasure in triumphantly besting him. In due course, having butted into the kitchen because the parlour fire was belching smoke, he explained to the host the reason for his visit: the stunning waterfalls in the river Mynach at the Devil's Bridge a couple of miles to the south. The host greeted the news indignantly. "We have a bridge here too quite as good as the Devil's Bridge; and as for scenery, I'll back the scenery about this house against anything of the kind in the neighbourhood of the Devil's Bridge. Yet everybody goes to the Devil's Bridge and nobody comes here."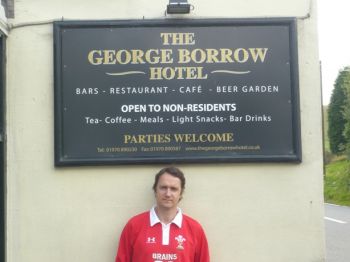 A century and a half later I sit in the same room of the same inn, now upgraded to a hotel, and read out this testy lament to the current owner. "It's still a bit like that, to be honest." She's a short woman from East Sussex. They bought the place a few years earlier, her husband being a quarter Welsh. Propping up the bar is a thin retiree, all fag ash and burst capillaries, with a blotchy Black Country accent. There is a powerful sense that we are far from the beaten track. Outside, much as Borrow described it, the Rheidol still clatters noisily through a chasm at the end of the garden, as if in a roaring hurry to escape the region. The mountains of the Pumlumon range patrolling the horizon are quite as desolate and abandoned as they ever were. It feels like the ghostliest corner of Wales. Borrow was more than happy to move on to the Devil's Bridge. But in a sense Borrow never has left. The inn has had its revenge on him: of the many places he stayed in Wales, this was a long way from his favourite but it's nowadays known as the George Borrow Hotel (author pictured above). He would have been appalled.
Explore topics
Share this article