CD: Tony Bennett – Duets II |

reviews, news & interviews
CD: Tony Bennett – Duets II
CD: Tony Bennett – Duets II
Amy Winehouse and an all-star cast team up with the old crooner
Tuesday, 13 September 2011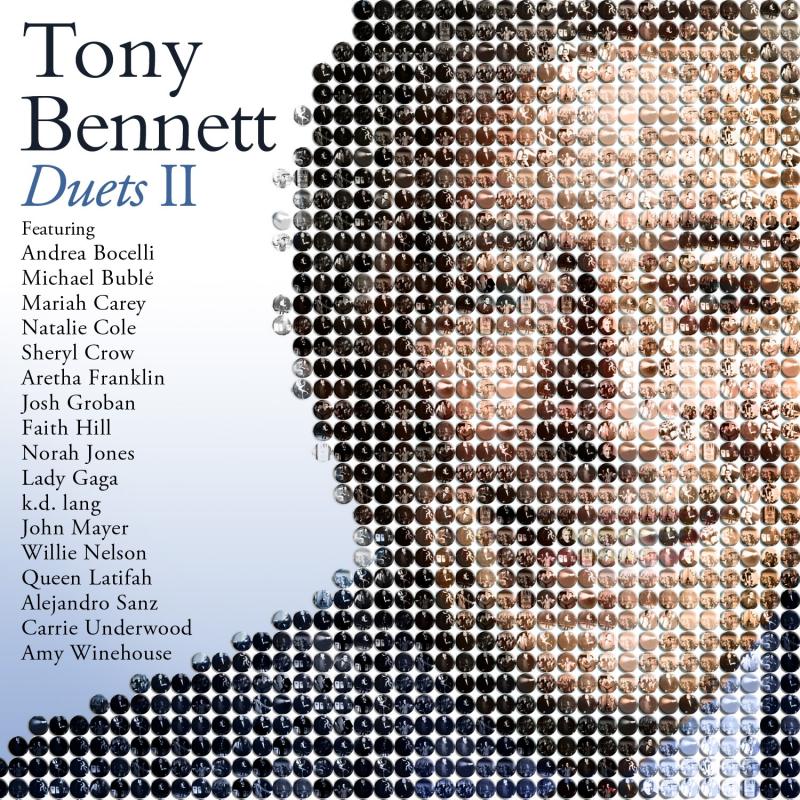 Tony Bennett: getting down with the kids and still swinging
This was always going to garner heaps of publicity. Tony Bennett is not just a legend, but a legend who has outlived his rivals. With Sinatra long gone Bennett, 85, is the capo di tutti capi of living crooners. It will also attract attention because it is the sequel to his excellent 2006 team effort, Duets: American Classics.
Most of all,
Duets II
, featuring new versions of old Bennett hits, will notch up column feet because it features the final official recording of
Amy Winehouse
, who accompanied Anthony Dominick Benedetto on "Body and Soul" at Abbey Road in March.
With 17 tracks there really is something for everyone from grans to Gaga fans. It is not every day you get Willie Nelson, Michael Bublé and the meat-wearing diva together on a track listing. Lady Gaga plays it surprisingly straight on the Nelson Riddle-style big band "The Lady is a Tramp" but while Bublé's politely finger-clicking "Don't Get Around Much Anymore" might have Michael Parkinson jumping for joy, it is no great shakes. Respect to Aretha Franklin who matches Bennett's still muscular-yet-honeyed vocals chop-for-chop on "How Do You Keep the Music Playing?"
Crooners getting hip are often unseemly affairs, like your grandad getting funky at a wedding. Duets II is better than Paul Anka's nutty Nirvana reboot, while David Bowie's "Little Drummer Boy" with Bing Crosby ranks as the nadir of intergenerational noodling. Some of this will grow nicely on you, with the guests playing it Tony's way and never vice versa. Mariah Carey keeps the melismas to a minimum on "When Do the Bells Ring for Me?" while kd lang and Bennett share a moment on "Blue Velvet". As for Amy Winehouse, who came from jazz and tragically but somehow fittingly finishes there? The way she delivers that astonishingly resilient Gertrude Lawrence standard "Body and Soul" is not a patch on most of Back to Black, but she is still terrific. Though we knew that already. Elegant stuff, few surprises.
Watch Tony Bennett discuss working with Amy Winehouse
Share this article