theartsdesk in Locarno: Sunshine Cinema in the Alps |

reviews, news & interviews
theartsdesk in Locarno: Sunshine Cinema in the Alps
theartsdesk in Locarno: Sunshine Cinema in the Alps
Summer, sometimes, where it matters at the Swiss film fest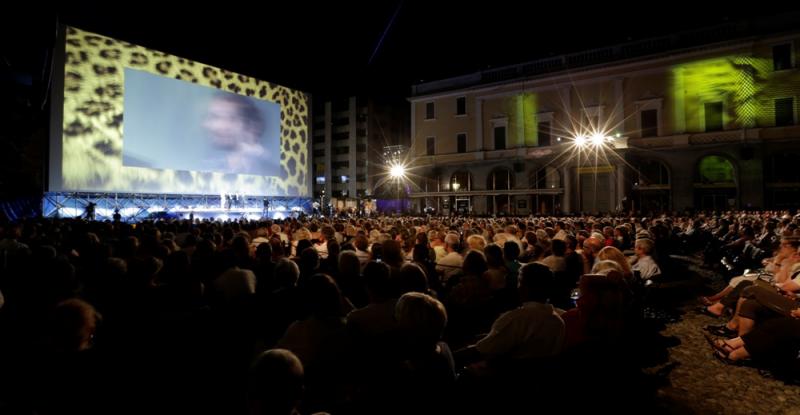 No rain: hot nights in Locarno's Piazza Grande, at last
The most radical Locarno ever: it's in the upper 20s Celsius in the southern Alps. The sky is cloudless blue. Moreover, not for one, or two, or three, or four nights in a row, but for FIVE has it not rained in this small resort. Next year no doubt it will again be the normal business of deluges in the Piazza Grande, and an air of anti-climactic, soul-freezing damp will prevail.
Good weather helps the mood but does not, of course, affect the quality of films. Of the ones I've seen in the Piazza (not in competition) only Pablo Larraín's No, about a 1988 referendum in Chile to extend or bring an end to General Pinochet's dictatorship, cut some mustard. It screened at Cannes.
A cross between Wes Craven and Carry On, perhaps a new term, dotty-totty, might be coined for it
Playing Santiago advertising man Rene Saavedra, Gael García Bernal (who shot to fame in Amores Perros) is both amiable and watchable in a somewhat tortured, cinematographically unappealing account of how the "no" campaign, under Saavedra's direction, implausibly won and changed Chilean history. The style is pre-digital 1980s, the tone single key, but it's stirring and informative, and tells a more important story than the one many of us are familiar with, namely Pinochet's arrest in Britain in 1998 for possible extradition to Spain, and his release in early 2000. (The old bugger died six years later.)

Only the Swiss will be able to enlighten theartsdesk's readers as to what on earth the point of Das Missen Massaker ("The Swiss Miss Massacre") is. A cross between Wes Craven and Carry On, perhaps a new term, dotty-totty, might be coined for it: shown to whooping thousands on Friday night, Michael Steiner's flick sees various regional beauty queens being mashed up by a Jason Vorhees type on a bonkers tropical island, and the right girl gets the Miss Switzerland crown at the end. I think. It made what followed straight after, a special screening of 1958's Bonjour Tristesse (pictured below right) by Otto Preminger, subject of this year's "Retrospettiva" section, with its Enid Blyton-eroticised script and Jean Seberg's irksome delivery, seem shatteringly profound.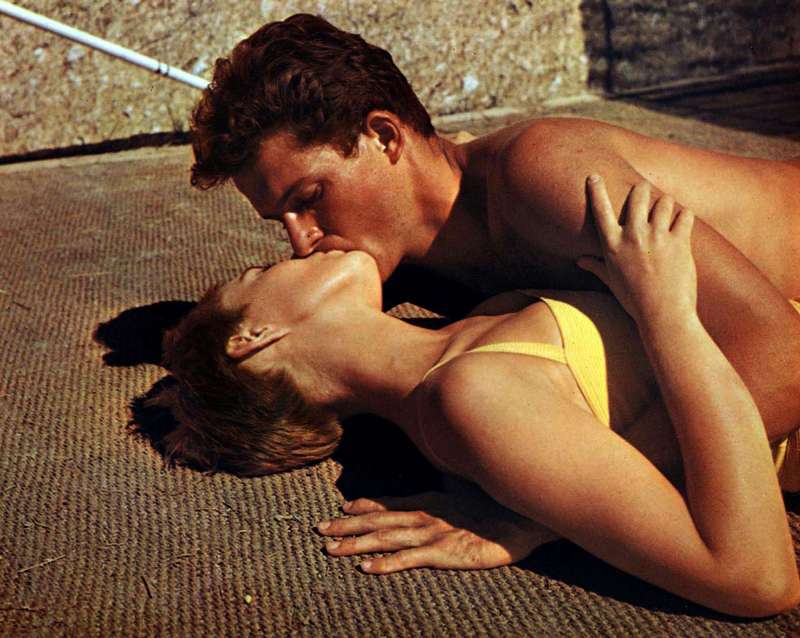 In the competition, mixed pickings. The Portuguese A Última Vez Que Vi Macau ("The Last Time I Saw Macau") by João Rui Guerra da Mata and João Pedro Rodrigues, while it evokes haunted cityscapes of the colony in China that wasn't Hong Kong, is prodigiously dull: a kind of cod Borges detective story bolted on to the filmmakers' unedited parade of dereliction. Locarno's competition selectors might have done better to bring over from the "Cineasti del presente" section a much more intriguing offering from Brazil, Boa Sorte, Meu Amor ("Good Luck, My Love") by Daniel Aragão.
Set in Recife and shot in black and white (well, ok, a bit pretentious), it tells of a man engaged to a young woman not unlike Seberg's Cécile in the Preminger - cute, chatty, irresponsible - and the end of their affair under her brutal baron father's hands in the north-eastern backlands. Fearsome stuff. It looks like something Derek Jarman at his darkest could have made, though Aragão will with luck go on to direct something even better than this.
The two north American sorties I caught have much to recommend them. Sean Baker's Starlet (pictured below) is a crisp, uncompromising take on the compassion possible between extreme youth and old age. Dree Hemingway's Jane is a willowy, dismissive, druggy blonde who chances on some significant cash hidden in a vase ("vayse", as they say in the States) she's bought from ancient, lonely Sadie (Besedka Johnson).
Jane manipulates herself into caring for Sadie, and nothing in the film is predictable: Baker cleverly delays revealing Jane's work - on the books of a porn-film agency (the one scene spelling this out will stop Starlet going on general release) - and the ending movingly suggests that girl and old woman's relationship was meant to happen. "Starlet", by the way, is Jane's Chihuahua, but then so, of course, is Jane: Dree Hemingway is one to watch.
Somebody Up There Likes Me (director Bob Byington) is on the surface a cooky comedy, set in Austin, Texas, interspersed with cartoons of clouds between scenes: graphics in a context like this always being a bad sign, I tend to think, but the quality of the writing and the acting is entirely mitigatory. Max, played by unknown Keith Poulson, is a goofy, feckless restaurant worker whose only luck is a coveted suitcase he carries everywhere which, opened, radiates some kind of light, a spell, which keeps him from aging.
He goes through two marriages, has a boy, is averagely rewarded in work, screws the nanny and is shadowed through all by an acerbic foil, Sal (Nick Offerman, a major US TV star). The movie is much wittier and more engagingly satirical than such a summary can suggest, and deserves a wide audience. It was certainly the happiest hour and a quarter for me of this sunniest of festivals and gratifyingly the Locarno jury gave it its special prize. Best film went to La fille de nulle part by Jean-Claude Brisseau.
Good weather helps the mood but does not, of course, affect the quality of films
Explore topics
Share this article