Classical CDs Weekly: MacMillan, Mendelssohn, Stephen Hough |

reviews, news & interviews
Classical CDs Weekly: MacMillan, Mendelssohn, Stephen Hough
Classical CDs Weekly: MacMillan, Mendelssohn, Stephen Hough
Contemporary music from Scotland, a classy pianist crosses the Channel and the contrabass ophecleide receives a rare outing
Saturday, 06 October 2012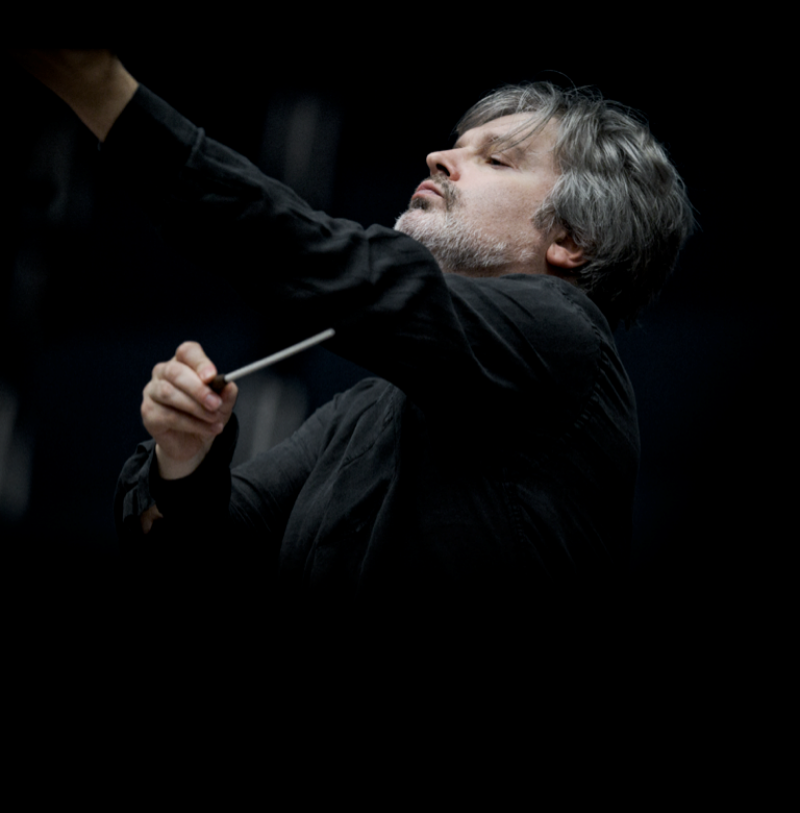 James MacMillan directs his own music in the Netherlands
James MacMillan: Veni, Veni Emmanuel, A Deep but Dazzling Darkness, Ì (A meditation on Iona) Netherlands Radio Chamber Philharmonic/James MacMillan (Challenge Classics)
James MacMillan's Veni, Veni Emmanuel, premiered by Evelyn Glennie in 1992, is a rare beast, a percussion concerto which always sounds like music, not a cabaret act. The theological baggage underlying MacMillan's work may unsettle some listeners but never gets in the way; this piece is tautly constructed and highly entertaining. What you miss is the visual element – being able to see the remarkable Colin Currie rapidly switching between marimba, timps, gongs and cowbells. Challenge Classics's production is handsomely done though – listen through a pair of decent headphones and you can visualise exactly what's going on. MacMillan's music can veer dangerously close to vacuous new-age fluff, but he always avoids going too far; the quiet, rapturous moments retain a mischievous bite, the bell-drenched coda an unexpectedly subtle close. It's a wonderful piece, and this is a definitive performance
The violin concerto A Deep but Dazzling Darkness is haunted by processed, prerecorded vocal sounds. Here, the music is much more diffuse and elusive; shadowy and less keen to please. Nocturnal musings meander. A brassy march bursts in and abruptly stops. The vocals hiss and grumble. Far more accessible is Ì (A Meditation on Iona) for strings and percussion, a musical attempt to describe the stark beauty of the island where St Colomba lived and died in the sixth century. MacMillan's percussion writing fuses seamlessly with the tutti string parts; the whole work as contemplative and atmospheric as Veni, Veni is virtuosic. The composer conducts, and these recordings are as authoritative as you'd expect. So it's deeply depressing to read that the excellent Netherlands Radio Chamber Philharmonic is due to be disbanded in 2013, a victim of funding cutbacks. You can sign the petition to save them here.
James MacMillan discusses his music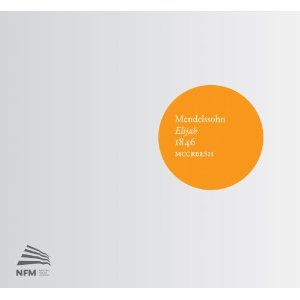 Mendelssohn: Elijah Wrocław Philharmonic Choir, Gabrieli Young Singers Scheme, Gabrieli Consort and Players/Paul McCreesh (Signum)
Mendelssohn. Effervescent, precocious, romantic music. You think of the sublime Octet, the astonishing incidental music to A Midsummer Night's Dream, or the Italian Symphony. But then there's also Elijah – a behemoth of a work, a gargantuan Victorian oratorio that's suffered a catastrophic slump in reputation through mediocre performances given by lightweight choral societies. This spectacular new recording was based on a well-received 2011 Proms performance. The orchestral forces include three serpents and a contrabass ophecleide, a species so rare that the only surviving playable instrument had to be flown in from the US. Elijah was commissioned for the 1846 Birmingham Festival, and the vast forces employed then provided the model for Paul McCreesh's Anglo-Polish rehabilitation effort, "an attempt to rediscover the power of this extraordinary work and why it inspired a generation".
My advice would be to clear an afternoon, preferably when the neighbours are out, and listen to this pair of CDs in one sitting. Miraculously, McCreesh succeeds in relating Elijah's sound world to Mendelssohn's more familiar, lighter-sounding works while never underplaying the performance's staggering heft. The combined choirs produce a sonority which has to be heard to be believed. The doomy, dramatic numbers are simply terrifying – Woe to him, he shall perish a notable example. Throughout, Mendelssohn's setting of an occasionally clumsy English libretto never falters, however Germanic the music feels. Simon Keenlyside revels in the title role, backed up by a supporting cast mixing well-known and emerging singers. McCreesh's Berlioz disc was a highlight of 2011; this Elijah is even better. Flawless, in other words.
Stephen Hough's French Album (Hyperion)
This entertaining recital begins, disconcertingly, with an unexpectedly refined piano version of Bach's spurious D minor Toccata and Fugue. It's German music, transcribed by the Swiss virtuoso Alfred Cortot. Amazingly, it does sound French, though you might struggle to articulate exactly why – perhaps the passagework in the piano's high register recalls Rameau and Couperin. Stephen Hough has added his own minor amendments, the whole thing ending in brilliant high gothic fashion. There's more Bach/Cortot in a woozy, delicate arrangement of the F minor keyboard concerto's Arioso, dispatched with smiling insouciance by Hough. He's one of those keyboard polymaths who's at home in whatever music he chooses to play, invariably casting new light on the familiar in the process. And the better-known items here do delight – Ravel's Alborado del gracioso sounding more guitar-like than I've ever heard it, and an unsentimental, flowing reading of Debussy's Clair de lune.
But you'll want this for the rarities. An unsettling, slightly macabre Prélude by Alkan contrasts with Cécile Chaminade's lovely Automne. Hough's arrangement of Delibes's once-ubiquitous Pizzicato is fun. Three short numbers by Poulenc approach the sublime, particularly Mélancolie – the same title belonging to a gorgeous, bittersweet two-minute piece by Chabrier. A selection of numbers by Fauré charm, as does Hough's sweet transcription of a Massenet song. Not entirely convinced by the typeface choices on the CD cover (see above), but playing and recording are beyond reproach.
My advice would be to clear an afternoon, preferably when the neighbours are out, and listen to this pair of CDs in one sitting
Explore topics
Share this article