Classical CDs Weekly: Bach, Richard Rodney Bennett, Sibelius |

reviews, news & interviews
Classical CDs Weekly: Bach, Richard Rodney Bennett, Sibelius
Classical CDs Weekly: Bach, Richard Rodney Bennett, Sibelius
Magisterial Bach, choral delights from a highly versatile composer, and a veteran Finnish conductor revisits Sibelius
Saturday, 13 October 2012
Richard Rodney Bennett
Bach: The Well-Tempered Clavier András Schiff (ECM)
András Schiff was a finalist in the 1975 Leeds International Piano Competition. He came third – presumably having confounded expectations by playing Bach's D minor keyboard concerto instead of Rachmaninov or Tchaikovsky. Schiff has remained a connoisseur's pianist – defiantly unshowy, softly spoken, cerebral. This is his second Well-Tempered Clavier (an earlier version was taped by Decca in the mid-1980s). The sense that Schiff is playing primarily for himself remains. We're more than welcome to eavesdrop, but there's no performing to the gallery. The technique is immaculate, and Schiff's reluctance to use the piano's sustaining pedal gives us a delicious hybrid, with modern piano sonority fused with intelligent, historically informed practice.
Some recordings of this piece are best sampled in small doses - Glenn Gould's idiosyncratic traversal a famous example. Schiff's four discs are alarmingly moreish – you set out intending to sample your favourite numbers, then find that two hours have passed before Book 1's austere B minor fugue has thundered to a close. Schiff's flowing tempi and pristine articulation give the dance-inflected preludes an uncommon bounce and joie de vivre – the G major and A minor numbers in Book 1 being excellent examples. He's unmatched in unpicking the thornier fugues, their forensic clarity astonishing. Roger Woodward's luxurious set remains a first choice among piano versions, but this new Schiff version is pretty marvellous. ECM's sound is rich and detailed. Quirky notes and glossy packaging serve to remind us why downloads will never supplant the physical product.
Richard Rodney Bennett: My Dancing Day BBC Singers/Paul Brough (Signum)
Richard Rodney Bennett's long career has made him an impossible figure to pigeonhole. Born in 1936, Bennett's teachers included Lennox Berkley, Boulez and Messiaen – his interest in the avant-garde coexisting with a burgeoning career scoring films and work as a jazz pianist. Murder on the Orient Express is probably his best-known film score, though aficionados will always favour the swirling piano theme heard at the start of Ken Russell's Billion Dollar Brain (see below). Signum's choral anthology is glorious. This is wonderful music – Bennett's style cleverly alluding to the English choral tradition but always distinctive. Typical is The Apple Tree, a brief carol which packs an astonishing amount of harmonic incident into a three-minute span.
Four more Christmas numbers are almost as good, the additive rhythms of My Dancing Day recalling Tippett. 2007's Four Poems of Thomas Campion is a compact, virtuosic choral symphony a model of effective word-setting. A tiny tribute to Linda McCartney doesn't sound saccharine, and the disc ends unexpectedly with stunning a capella arrangements of songs by Duke Ellington, Cole Porter and Gershwin. Classy performances from the BBC Singers under Paul Brough.
Watch the opening titles to Billion Dollar Brain: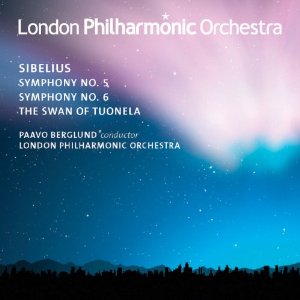 Sibelius: Symphonies 5 and 6 London Philharmonic Orchestra/Paavo Berglund (LPO)
The late Finnish conductor Paavo Berglund is affectionately remembered for a pioneering cycle of Sibelius symphonies recorded with the Bournemouth SO in the 1970s. These LPO readings were made in an unrefurbished Royal Festival Hall in 2003. The close-up, dryish sound adds a welcome touch of grit to two scores which can sometimes come across as too refined and ethereal. There are moments when Berglund's Sibelius is grumpy and belligerent – you get a proper sense of the struggle, the striving, the pain. Neither work came easily to this composer; the Fifth symphony taking several revisions before reaching its established three-movement form. Those grinding, growling dissonances in the outer movements carry more shock value, and the symphony's closing chords are spaced out alarmingly. The LPO play like angels, following Berglund's capricious baton strokes with aplomb.
Sibelius's Sixth receives another individual reading, more introspective and earthbound. Much is made of those sustained pedal notes which undermine the harmonies, and the first movement's central section sounds suitably grey and forlorn. I like the way that Berglund begins Sibelius's finale – slowly, tentatively, building to a coda which feels deliberately washed out rather than consolatory. The Swan of Tuonela is a welcome bonus, though it does little to lighten the autumnal mood. Highly recommended.
Schiff's flowing tempi and pristine articulation give the dance-inflected preludes an uncommon bounce and joie de vivre
Share this article