Classical CDs Weekly: Beethoven, Morton Feldman, Nielsen |

reviews, news & interviews
Classical CDs Weekly: Beethoven, Morton Feldman, Nielsen
Classical CDs Weekly: Beethoven, Morton Feldman, Nielsen
Beefy symphonies from Germany and Denmark, and softly-spoken modernism from an American master
Saturday, 20 October 2012
Morton Feldman: quietly radical
Beethoven: Symphonies nos 5 & 7 Orchestre Révolutionnaire et Romantique/John Eliot Gardiner (SDG)
John Eliot Gardiner's set of period-instrument Beethoven symphonies was a bestseller in the early 1990s. Technically brilliant, immaculately played and lavishly packaged, the readings followed Beethoven's contentious metronome markings and remain a seminal listening experience, despite the claims of more recent sets by Emmanuel Krivine and Jos Van Immerseel. Gardiner's new pairing of nos 5 and 7 was recorded live in Carnegie Hall a year ago. The pace still feels driven, the tension high, but there's a greater sense of fun and a touch more colour now. You sense that Gardiner's Orchestre Révolutionnaire et Romantique now have these difficult pieces under their collective skin, and can now project them with a little more spontaneity and freedom. This Fifth seethes, bubbles and spits in places, helped by immediate, close-up sound. The best bits are the few chinks of light – the slow movement's bassoon-led winding down, and the galumphing basses in the scherzo's trio.
Symphony no 7 is better still, its rapt introduction leading to an astonishing, punchy Vivace. Gardiner's horns perform miracles, blasting out fortissimo top Es with no audible strain. The Allegretto's minor key processional brings us back down to earth, but bacchanalian bluster returns before long. Interviews with several of the ORR principals reproduced in the booklet shed some light on exactly why these performances sound so exciting: horn player Anneke Scott points out that the challenge of playing period instruments "pushes the musicians to their limits… this level of energy produces performances unlike anything else." She's right.
Nielsen: Symphony no 3 "Sinfonia Espansiva", Symphony no 2 "The Four Temperaments" New York Philharmonic/Alan Gilbert (DaCapo)
I was unaware that "Breguet is the Exclusive Timepiece of the New York Philharmonic". This juicy factoid is revealed under this CD's tracklisting, along with several other pieces of corporate trivia. Which might, foolishly, lead one to expect that you're about to listen to soulless, glossily efficient readings of two delicious symphonies. Worry not - these performances are both stunners, good enough to make you regret that the applause has been edited out of both live recordings. Bernstein recorded a famous version of Nielsen's Fifth with this orchestra in the 1960s. Alan Gilbert achieves similarly volcanic results here, while never sacrificing the affection needed to make both pieces glow. Nielsen's Third Symphony is a tumultuous, giddy celebration of life's simple pleasures. It opens with a sequence of irregularly placed hammer blows, closing proceedings with a catchy hymn of praise. Gilbert relishes the abrupt mood changes; the first movement's waltz is a blast and the quietly rapturous coda to the slow movement, with two wordless voices soaring over the orchestra, is magical.
Just as good is the rarer Symphony no 2, inspired by an illustration showing the Four Temperaments which Nielsen spotted in a rural pub. Gilbert's choleric opening is superbly drawn. This music suggests a snarling pitbull terrier, chasing its tail and never backing down. The tempi are stretched to extremes, but the results justify the risk. A melancholy, extended slow movement reaches Brucknerian heights. And again, the finale makes triumphant use of musical material which could sound trite in lesser hands. These two symphonies are glorious. They will enrich your life. The playing and recording are faultless. Unmissable, in other words.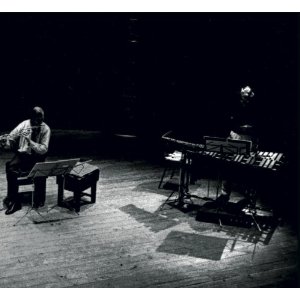 Morton Feldman: Crippled Symmetry - At June in Buffalo The Feldman Soloists (Frozen Reeds)
After several hours of Beethoven and Nielsen, I needed a generous dose of Morton Feldman. I'm a sucker for classy presentation, and Frozen Reeds's production is exquisite; this release is like a mini gatefold double album. You have to open it out to see the positions of the three players - flautist, keyboards (piano and celeste), glockenspiel and vibes spread out over a wide stage. Morton Feldman (1926-1987) was a quiet radical, and one of the most important contemporary American composers. His works tend to be chamber-scale and devoid of conventional musical process. He experimented with non-standard notation and aleatory techniques.
Crippled Symmetry plays for nearly 100 minutes. There's no score – just three independent, inter-related parts - meaning that each performance will sound slightly different, as the three layers overlap in different ways. I suppressed a giggle at flautist Eberhard Blum's sleeve note: "naturally, one could have calculated and notated exactly… what ought to be played simultaneously, but this would have destroyed the work's innermost mystery." Listening to a few minutes is enough to suggest that Feldman himself probably had little idea of what ought to be played simultaneously, but that's surely missing the point. Time really does stand still, and you quickly become engrossed in Feldman's gently unfolding, curiously mellifluous music. At times it recalls John Cage, as well as Brian Eno's ambient output. This is a live recording of a famous performance taped in June 2000. Despite the occasional rustle of audience noise, it grips. Feldman's leisurely, hypnotic pacing feels like the product of a less pressured, more innocent age. Compulsive listening.
These two Nielsen symphonies are glorious. They will enrich your life. The playing and recording are faultless. Unmissable, in other words
Share this article