CD: Martha Tilston - Machines of Love and Grace |

reviews, news & interviews
CD: Martha Tilston - Machines of Love and Grace
CD: Martha Tilston - Machines of Love and Grace
A sixth album of weighty songwriting from an under-the-radar musician
Wednesday, 24 October 2012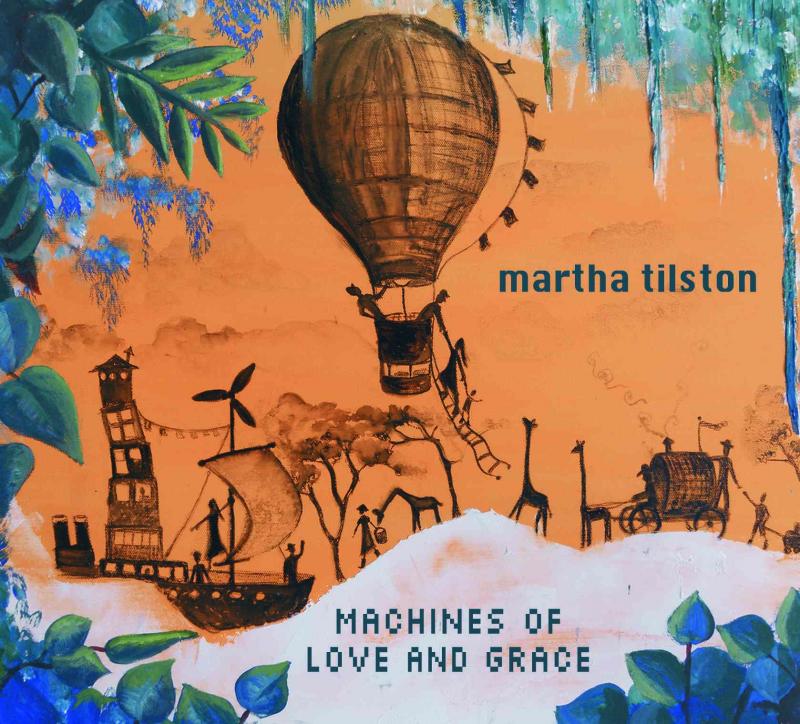 Don't call it folk: Martha Tilston
To the first-time listener of Martha Tilston's work, the "folk" tag seems like a tremendous over-simplification. Right from its opening track, "Stags Bellow", the songwriter experiments with novel percussion and call-and-response choruses to create complex compositions that demand to be gotten lost in.
These compositions do, however, blend the more traditional percussive and string sounds associated with the genre with some of its central concerns; both personal and political. And Tilston certainly has the pedigree: her father, Steve Tilston, ran a folk club with Bert Jansch and has released a steady stream of his own material since the 1970s. Machines of Love and Grace, a nod to Richard Brautigan, is in fact the younger Tilston's sixth album in just under a decade.
Musically, the album never quite recaptures the quiet majesty of the deer and autumn mists serenaded in its opening track; however, lyrically, Tilston is not afraid to eloquently tackle such weighty themes as feminism ("Silent Women"), the financial crisis ("Wall Street"), motherhood ("Survival Guide", with its surprisingly dystopian opening) and the slow creep of urbanisation ("Suburbia"). "Shiny Gold Car" is an especially effective satire on the music industry and the expectations it places on female performers in particular - there's a certain wicked joy when, in an extended fade-out, the narrator breaks free of the "impossible machine" to sing the songs she wants to sing. It's a rare overtly political statement from a songwriter whose writing is generally more nuanced, but in context it works brilliantly.
What ultimately carries the album is Tilston's distinctive voice, which manages to combine the sometimes cloying innocence of somebody like Kathryn Williams with a little of Karine Polwart's expressive burr. There's a Joni Mitchell comparison somewhere in the mix too; part-invited, part-played with in the quoted lyrics on "Butterflies".
Watch the animated video for "Stags Bellow"
There's a certain wicked joy when, in an extended fade-out, the narrator breaks free of the 'impossible machine'
rating
Explore topics
Share this article