Classical CDs Weekly: Haydn, Mozart, Xavier Montsalvatge, Daniel Propper |

reviews, news & interviews
Classical CDs Weekly: Haydn, Mozart, Xavier Montsalvatge, Daniel Propper
Classical CDs Weekly: Haydn, Mozart, Xavier Montsalvatge, Daniel Propper
Exotic music from Catalonia, sonorous Viennese classics and Napoleonic history played out on a piano keyboard
Saturday, 03 November 2012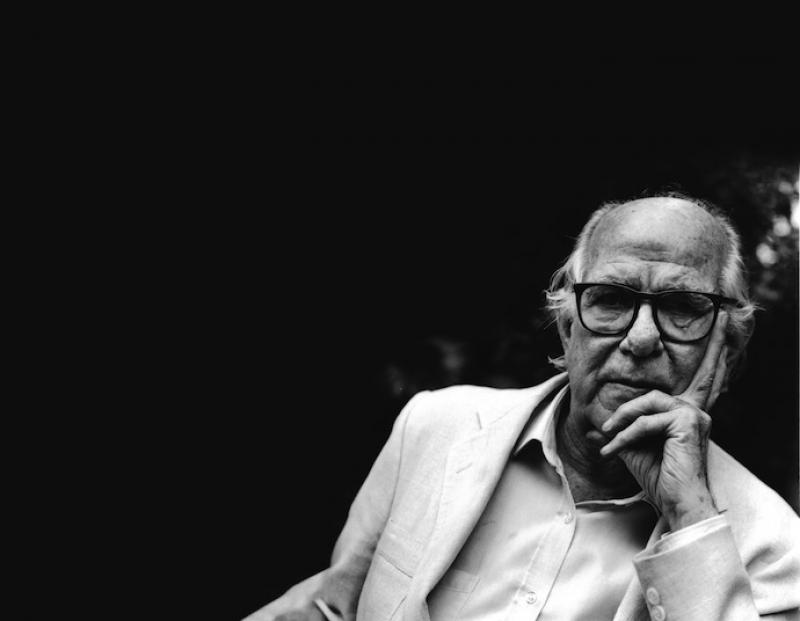 Hot potato: Xavier Montsalvatge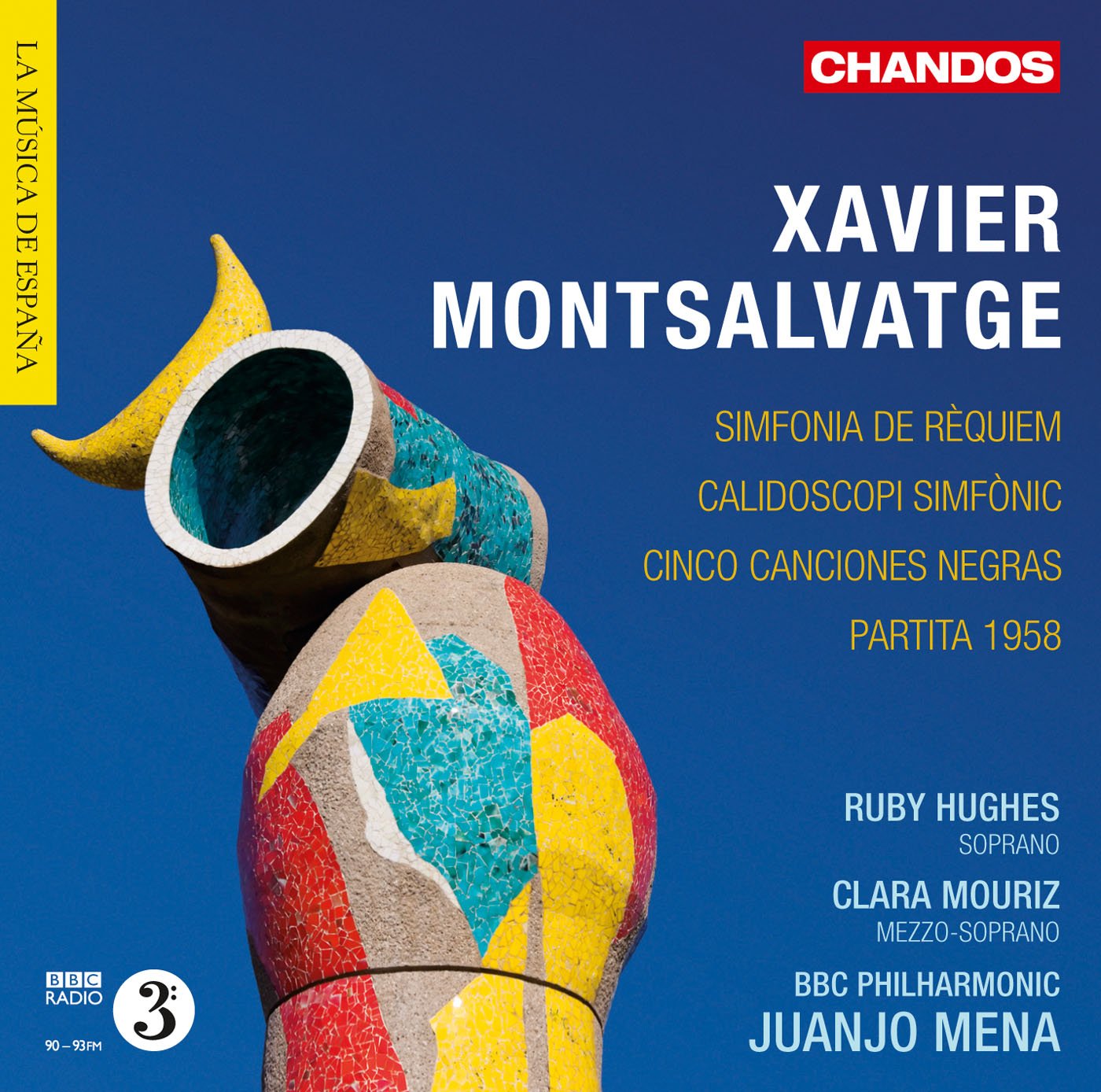 Xavier Montsalvatge: Orchestral works BBC Philharmonic/Juanjo Mena (Chandos)
Xavier Montsalvatge (1912-2002) was a Catalan composer who remained true to his regional roots, resisting any stereotypical notions of what Spanish music was supposed to sound like. He was attached to the habanera, but would have pointed out that the rhythm came from Cuba and was brought to Barcelona by Catalan emigrants returning home at the start of the 20th century. Just as certain chunks of Vaughan Williams will always evoke grey skies and boiled cabbage, Montsalvatge's music at its best suggests a piquant plate of patatas bravas. His four-movement Partita 1958 is an engaging, spiky work, the bitonal passages betraying his fondness for the music of Darius Milhaud. The Cinco Canciones Negras are the most immediately appealing pieces on this Chandos disc. Each song is a sun-drenched gem, sung with gorgeous aplomb by Spanish mezzo Clara Mouriz, capable of reducing her voice to an imperceptible whisper when needed.
And there's more – Montsalvatge's Calidoscopi simfònic is a compact, glittering suite of four recycled ballet movements. You're so engrossed in the music that you forget to notice the brilliance of the playing, with Juanjo Mena's BBC Philharmonic revelling in every rhythmic twist. Weightier is the 1985 Simfonia de Rèquiem. It won't eclipse memories of Britten's similarly-monikered masterpiece, but contains many wonderful moments. Notably the Lux aeterna and the Libera me, in which Montsalvatge's eerie, chromatic string glissandi precede a wonderfully brazen brass passage. The work ends with a sublime, magical soprano solo. All performed with panache. More please.
Mozart: Coronation Mass Handel and Haydn Society/Harry Christophers (Coro)
Boston's Handel and Haydn Society are America's oldest continuously performing arts organisation, having started life in 1815. The orchestra's playing is astonishingly assured – so much so that it's a shock to learn that they're using original instruments. Happily, their reading of Haydn's 85th symphony contains judicious amounts of grit and spice. Nicknamed La Reine in honour of Marie Antoinette, it's a typically capricious example of mature Haydn – full of irregular phrase lengths, unexpected cadences and a smidgen of emotional unrest. There's a startling quote from the Farewell Symphony, casting a shadow over an otherwise ebullient opening movement, and the second movement Romance is an ingenious set of variations on a French folk theme. There's a comically brief Finale, lasting little over three minutes.
The main attraction is Harry Christophers' Coronation Mass, heard in a refreshingly unpompous, crystalline performance. That it sounds so zingy is largely down to the singing – a smallish choir moving with singular grace and four well-matched soloists. Sample the Benedictus, Mozart's ticking accompaniment followed by a sublime spot of four part writing. The louder choral passages have plenty of oomph, but enough clarity to let the individual lines register; the Credo is heart-stopping. Soprano Teresa Wakim also gives us Mozart's Exultate, jubilate. She's lovely, avoiding the shrillness which can blight performances of this engaging work. Beautifully recorded live performances, with informative notes by Lindsay Kemp.
l'Echo des batailles – piano music by Steibelt, Jadin, Le Miere, Dussek, Ruppe and Moscheles Daniel Propper (Forgotten Records)
Forgotten Records is not an encouraging name for a CD label, and a glance at this set's featured composers will probably have you scratching your head and heading for Wikipedia. But dive in and prepare to be thoroughly entertained. Subtitled "Piano pages of Napoleonic history", Daniel Propper's engaging anthology collects works written in Paris in the early years of the 19th century. Much of it is brash, showy stuff; Daniel Steibelt's flamboyant, clangy Grand Sonata, dedicated to Madame Bonaparte, tries a bit too hard to impress. Joséphine probably never heard the whole piece, with a witness recalling that Napoleon lost patience with the sonata and departed abruptly, dragging his wife with him. The fun starts with Louis Emmanuel Jadin's The Great Battle of Austerlitz, a loopy extended fantasia from 1806. At times you feel as if you're listening to an improvised silent film soundtrack, with every action reproduced on the keyboard. There are plenty of thunderous tremolando passages and rousing marches.
The improbably posh-sounding Jean-Frédéric Auguste Le Mière de Corvey's excitable portrayal of The Battle of Jena contains pedantically literal subtitles. The two most entertaining works are on the second disc: Steibelt's The Destruction of Moscow sees the city destroyed in barely 25 minutes. Christian Friedrich Ruppe's The Great Battle of Waterloo is terser still, opening with bugle calls and closing with an excitable coda prefaced by God Save the King. Ignaz Moscheles, remembered today through his association with Beethoven and Mendelssohn, is represented by his virtuosic Grand Variations on the Fall of Paris, which at least feels like a cogently structured piece. You can understand why this repertoire has become neglected, but Propper plays every note as if his life depended on it, though the immediate, dry sound brings you closer to the battlefield than you might like. A fascinating, enjoyable oddity.
Buy l'Echo des Batailles from Forgotten Records
Just as less-inspired chunks of Vaughan Williams will always evoke grey skies and boiled cabbage, Montsalvatge's music at its best suggests a piquant plate of patatas bravas
Explore topics
Share this article