Alps |

reviews, news & interviews
Alps
Alps
A powerful premise for a film that takes in death, bereavement and identity
Saturday, 10 November 2012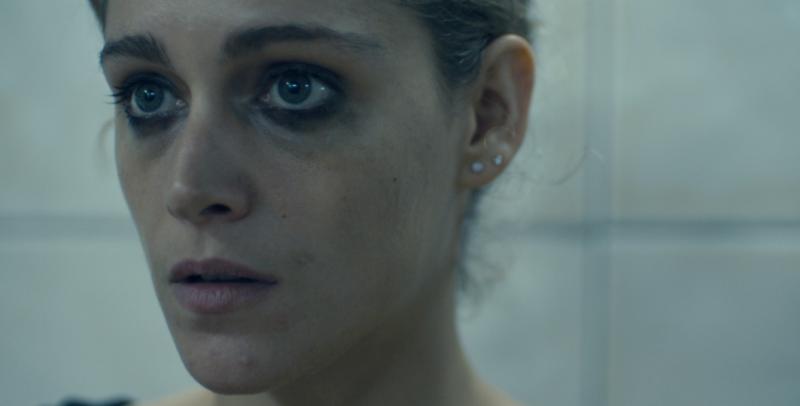 Ariane Labed plays the girl with no name in Alps
Sometimes the premise of a film is so intriguing that you wonder how any story could live up to it. Alps is such a film. The title refers to the name given by the leader of a small group whose members impersonate the dead to help the recently bereaved. It puts you in mind of Bart Layton's The Imposter, released earlier this year, in which a Frenchman in his twenties impersonates a missing Texan teenager.
He is accepted by the family, despite looking and sounding nothing like the boy.
Part of Lanthimos's intention is to confound us, and we spend much of the film's first half in the dark
But what was so bizarre about The Imposter was that it told a true story. If it had been fiction, we would, of course, have said that an audience would never buy into it. But Yorgos Lanthimos's film (in Greek with subtitles) is bizarre for different reasons. It's bizarre not because life itself is sometimes very strange, but for the sake of art. And I'm still weighing up whether this makes the film a disappointment. You wonder if it might have been yet more intriguing if it had confined itself just a little more within the bounds of realism, as a more grounded psychological essay in bereavement and identity. Life, as they say, is bizarre enough.
But that would have been a different film. It would not, in any case, have been what we might expect from the director of Dogtooth, a film in which language itself has been subverted to a Magritte-style interrogation (a couple have bought up their children, who they've removed from society, to speak in a perverse tongue of substitute nouns: the sea becomes "chair" and yellow flowers "zombies"). And so what we have is more artily self-conscious.
The leader of Alps is a moustachioed, weasely looking paramedic (Aris Servetalis) who has chosen the name of the group for two reasons: it reveals nothing of what the group does, and it refers to a mountain range that can stand in for other mountain ranges but cannot itself be replaced or substituted.
As the leader, Mont Blanc chooses to name himself after its biggest mountain. He invites the other three members to choose one of the smaller mountains. There's the gym coach (Johnny Vekris) who becomes Matterhorn and a nurse who becomes Monte Rosa. The youngest member, a female gymnast, remains unnamed. We never learn any of the members' real names.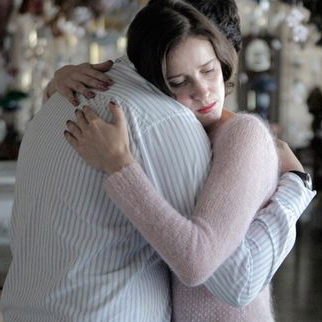 The coach's most revealing speech comes when he's talking about his barber. He never gets his hair cut, he tells the nurse (a memorable performance by Aggeliki Papoulia, pictured right) with anyone one else but this one barber. If he knows the barber is away, he won't make an appointment. Like Monte Blanc, the coach's quietly seething rage barely registers. But the two female members are kept in check by the men's unpredictable bursts of controlled violence. Meanwhile, we witness the two women slowly disintegrate, one breaking out in acts of violent subversion, the other finally suppressing her natural rebelliousness to embrace her oppressor.
We never find out for certain whether the gymnast (Ariane Labed, main picture) and the middle-aged coach's sado-machochistic, though apparently non-sexual, relationship, is part of the dead-person substitute scenario or whether it's "real". Indeed, part of Lanthimos's intention is to confound us, and we spend much of the film's first half in the dark. We assume the paramedic is asking a severely injured girl to name her favourite actors in order to keep her conscious, instead of to mine information that might later prove useful if she dies. And we assume the nurse comes home every night to what is her father. We're slowly disabused of these notions, until we eventually twig the strange and slippery nature of the relationships, as well as the slipperiness of identity itself.
The story presents an undeniably powerful premise, but despite its great moments of lurid dark humour Alps stops short of being a great film. It's too intently focused on its strangeness to transcend it and draw us into a world which is emotionally convincing.