CD: Starkey - Orbits |

reviews, news & interviews
CD: Starkey - Orbits
CD: Starkey - Orbits
Young American electronic producer excites while on the cusp of bigger things
Wednesday, 28 November 2012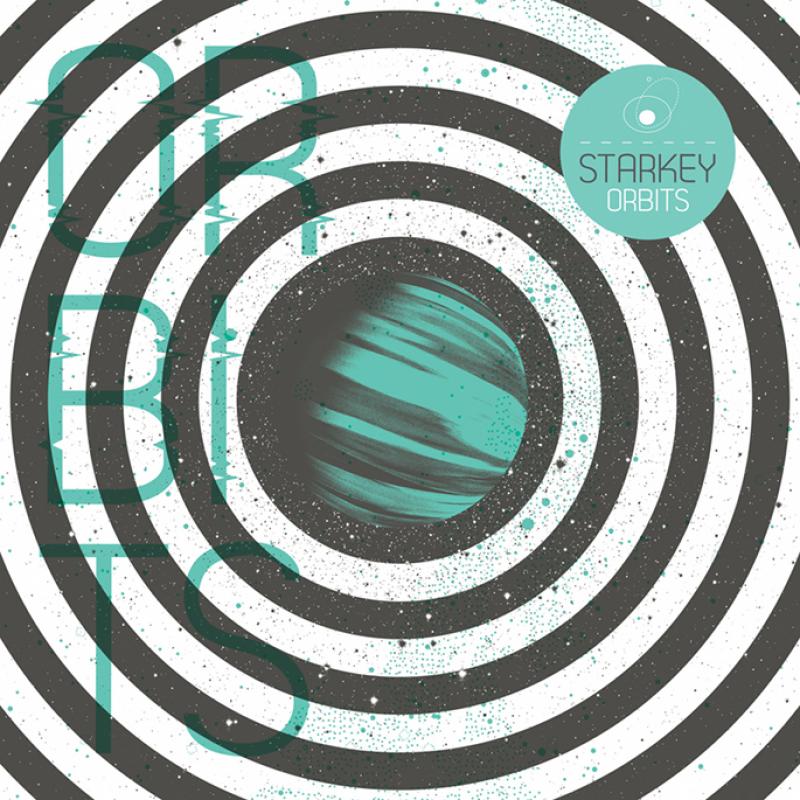 Orbits. Literally. Possibly by a cosmic zebra.
Paul Geissinger, AKA Starkey, is a musicians' musician who has turned to the gnarly side. Classically trained from an early age in piano, woodwind and later, prophetically, bass guitar, he's become known, following in fellow Philadelphian Diplo's footsteps, as the American who dabbles impressively in raw British styles such as dubstep and grime.
Having built a reputation with "street bass" parties in his hometown and showcased his production skills on albums and EPs for the cutting edge UK labels Planet Mu and Ninja Tune, he's since been employed by Tinie Tempah to add crunchiness to his forthcoming album. In the meantime we have the thoroughly enjoyable
Orbits
.
Getting small quibbles out of the way first, things do occasionally veer too near – but not usually into – bro'-step machismo. However, Starkey's deep appreciation of melody and sci-fi effects usually steer him away from flat metallic wob-wob in favour of sonic intrigue, luscious synthesized harmonics and sweet vocoder robot songs. "Lza" is a case in point, a contemporary take on Art of Noise, rich in sweet tune but also sounding like an extremely angry android wasp trapped in wax paper. Elsewhere the closing "Distant Star" is a persuasive modern house groove (until its final excessive dubstep end), "Synchronize" pays vague but canny tribute to Phillip Glass and "Renegade Starship" is a Bladerunner-era Vangelis-ish mini-suite.
Starkey is in the position a wave of equally talented dance producers before him – Benga, Switch, Skream, Diplo, etc - have reached in the last few years. His rep is hot and he's clearly capable of being master of cutting edge sonic lunacy or turning to mass-pleasing obviousness. His third album displays hints of both, with a happy leaning towards the former. It would be great if he was one of the few who could straddle both worlds but it's a difficult game to play. For the moment, then, Orbits will do nicely.
Listen to "Command" by Starkey