Best of 2012: The Top Five Games |

reviews, news & interviews
Best of 2012: The Top Five Games
Best of 2012: The Top Five Games
Our new gaming column rounds off the year with recommendations for the Christmas stocking
Dishonored, like the very best stealth games, makes you feel powerful and vulnerable at the same time
Dreading a Christmas of teenaged tantrums and drunken debates? Keep the hell-brood occupied with one of the best five releases of the year, listed in ascending order of preference.
5. SLEEPING DOGS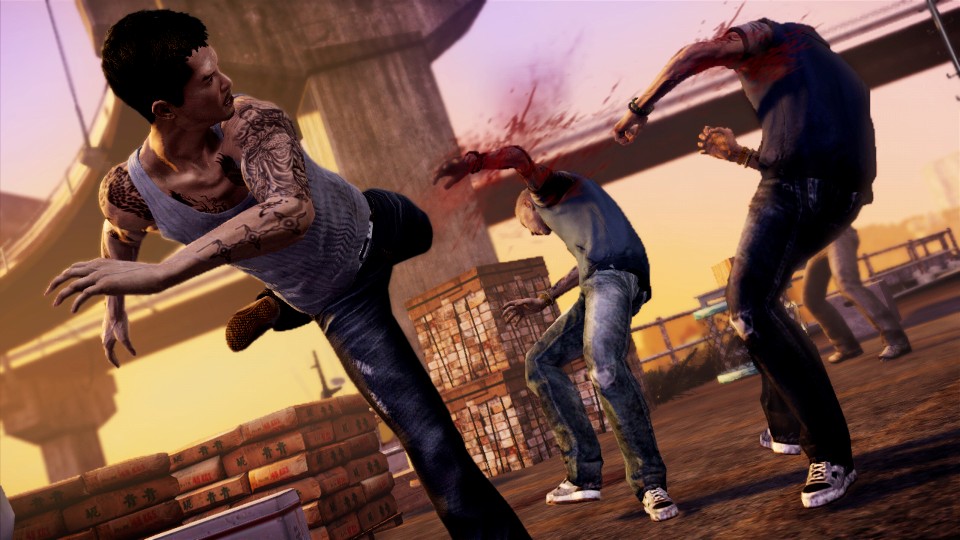 If you've ever dreamed of roundhouse-kicking your way through the streets of Hong Kong like a souped-up Bruce Lee, and dropping freeflow martial arts moves even Jackie Chan couldn't choreograph, then this is the game for you. The massively detailed open world, combined with cinematic – if a little over-extended – cut scenes give you the sense you are embroiled in an interactive John Woo movie. In a Hong Kong built to be as realistically interactive as possible, not only can you go just about anywhere, you can also use just about anything, whether it's buying nefarious-looking street food, playing a little illegal Mah Jong, or using lobster tanks to squash bad guy's faces. You'll find yourself looking out for what to kill someone with next. Be cautious with your carnage, though, because whether you choose to play good cop or bad cop, in this world it is easy to lose sight of which side you're supposed to be on.

4. I AM ALIVE
Games set post-apocalypse are 10-a-penny at the moment, but very few capture the feeling of being alone and scared quite so effectively as I Am Alive. A survival horror that really does focus on the survival element, your character has returned to his hometown in the wake of a global natural disaster. Your mission is to find your wife and daughter, but first you will have to battle a collapsing city, face streets choked with deadly smog, and defend yourself against the remnants of humanity who are as scared and desperate as yourself. Scaling buildings is a tense and acrophobia-inducing experience as your stamina counts down like a clock. Combat on the other hand relies heavily on bluffing and fear because bullets are so scarce. Other survivors, and their requests, provide a slim ray of hope. You'll descend into the smog to find a stray tin of fruit for them, and you'll do it to put some light into a city suffocating in gloom. I Am Alive might be bleak, but it's tense and utterly captivating with it.

3. DISHONORED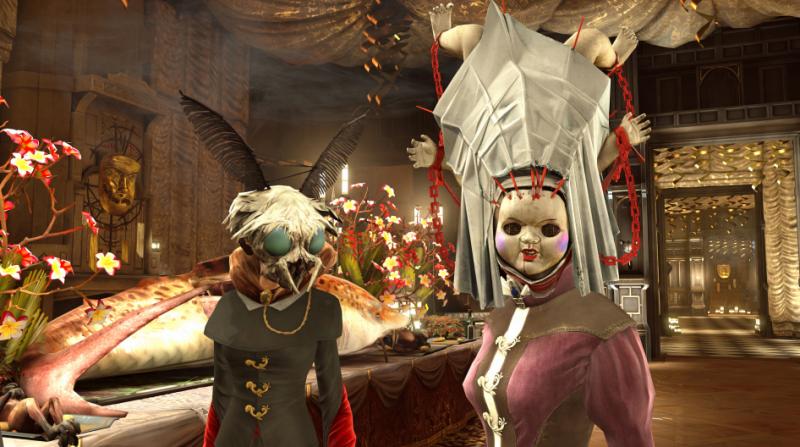 Revenge is a dish best served cold, and for Corvo Attano it doesn't come much colder than this. Framed for murder and imprisoned within the almighty city of Dunwall, your mission is to escape and put the wrongdoers to rights. But there are many different ways to serve a cold dish of vengeance, and the selection is what Dishonored is all about. Sure you could go in guns (and swords) blazing and murder everyone in sight. Or perhaps you prefer to lurk in the shadows, killing only when necessary, if at all? Dishonored, like the very best stealth games, makes you feel powerful and vulnerable at the same time. You're super dangerous, but if a guard spots you in the wrong place at the wrong time, you're done for.
This is an engrossing freeform stealth/action game, whose real star is Dunwall itself - a richly imagined, often beautiful steampunk city with a complex history and culture, and many tantalising hints of the outside world. It's practically begging for a return visit sooner or later – so Arkane, if you're listening, make it sooner rather than later, OK?

2. FAR CRY 3
If you've an itch to scratch regarding hunting, killing, skinning and crafting, then Far Cry 3 has it all. In an open world jungle populated by modern coked-up pirates, AK47-wielding natives, tigers and sharks, it is easy to lose yourself along with your grip on reality. Learn the ways of the jungle and gather the powers of the "tatau" as you search for your kidnapped friends and family, and fight against the charismatic pirate leader Vaas - a bad guy with a philosophy and a serious chip on his shoulder regarding your still being alive. When killing men becomes as natural to you as killing a pig, you know you're down the rabbit hole and on your way to the Mad Hatter's party.
1. JOURNEY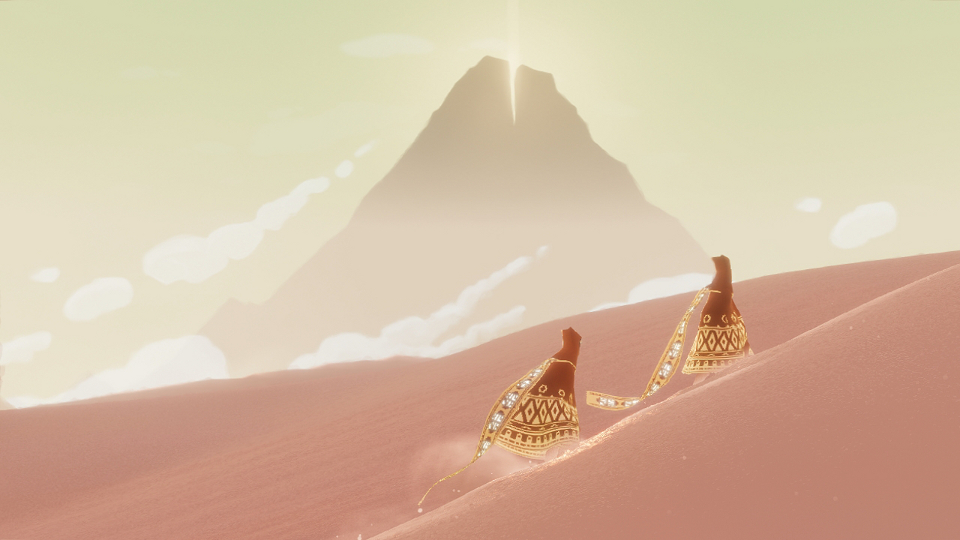 Opportunities to experience spiritual enlightenment and inner peace are few and far between. Most of them involve wearing sandals and chanting, or having to read some kind of outdated and esoteric tomb written by unpleasant men. It is spectacularly refreshing, then, to find a spiritual experience which involves none of these things and which can safely claim to be truly modern.
Your avatar arises in the desert, without a face or visible identity, you travel from A to B to C. But in the two or three hours the game lasts you will experience the entire gamut of human existence. From that moment in the desert, you know that your journey's end is on the mountain top. But in getting there, you will discover knowledge, revere a godhead which imparts wisdom and salvation, you will travel alone, and be overwhelmed with nervous joy at the discovery of a partner.
In the absence of names, genders or voices, the only way to communicate with your partner is through a chirruping song, whose meaning you can only interpret emotionally. And with all barriers of language and culture removed, you're allowed to simply run around and play. An experience that will set your spirit alight and break your heart all at the same time, Journey is exactly what is says on the box. Even as we strike out on our own, to find our own path, the sight of each other on the horizon literally makes us sing.