Utopia, Channel 4 |

reviews, news & interviews
Utopia, Channel 4
Utopia, Channel 4
Panic, murder and paranoia in sizzling new conspiracy drama
Wednesday, 16 January 2013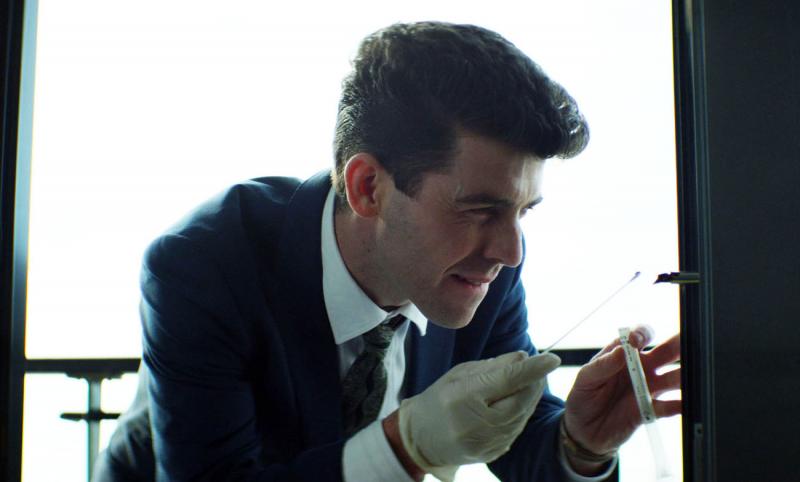 Paul Ready as the murderous Lee, searching for Utopia
New from Kudos, makers of the likes of Spooks and Hunted, comes this sinister six-parter. Steeped in surveillance paranoia, conspiracy theory and online anomie, it concerns a mysterious graphic novel called The Utopia Experiment, created by a brilliant but schizophrenic scientist who killed himself after writing it. Supposedly there was a part two, which was destroyed... or maybe it wasn't.
If you weren't seized with dread in the opening moments of this first episode, you must have been overdoing the cognac and sleeping tablets. After a couple of eerie wide shots of waving corn and blue, empty skies, we cut to the Doomsday Comics store, into which walked the expressionless duo of Arby and Lee (Neil Maskell, Paul Ready). No, not a light entertainment act but a pair of professional killers, and while Arby kept asking "where is Jessica Hyde?", Lee calmly killed the questionees by making them inhale poison gas. In its surreally low-key way, the scene was utterly horrific.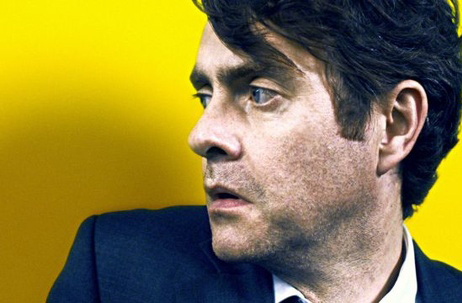 We don't know who Jessica Hyde is yet, but it's all bound up with the hunt for Utopia. Alfred Hitchcock would have called Utopia a MacGuffin. Be that as it may, it's getting people killed and (in a toe-curlingly Grand Guignol sequence) tortured with ghastly frequency, and its tentacles apparently reach across continents, throughout cyberspace and into the upper echelons of Whitehall.
For instance, one plot strand concerns civil servant Michael Dugdale (Paul Higgins, pictured above), from the Department of Health. The minister he works for, Greg Ashby (Oliver Dimsdale), is adamant that he won't squander millions on a vaccine for Russian flu, but more powerful figures (threateningly played by Stephen Rea and James Fox) beg to differ. Dugdale, who we'd already glimpsed looking sweaty and terrified in a grim motel room, finds himself manipulated into duping Ashby to order £83m worth of the vaccine anyway. Meanwhile, he's being none-too-subtly coerced by a Russian-sounding gentleman to make a woman (or "my whore", as he charmingly puts it) pregnant.
Elsewhere, the focus of the action is on a group of eccentric misfits who've met online while discussing the rumours and legends surrounding The Utopia Experiment. Becky (Alexandra Roach, pictured below) wants to write a thesis about it, Wilson (Adeel Akhtar) thinks it's the doorway to a new reality, and Ian (Nathan Stewart-Jarrett) claims he just loves its futuristic and visionary art. Then Bejan (Mark Stobbart) stuns them all by announcing that he has the manuscript and artwork of Utopia Part Two in his possession.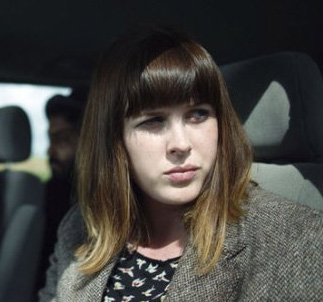 There's been a lot of talk about "spoilers" in these parts lately, so we'll shift our attention to Grant, who'd been pretending to be a City whizzkid online, but is in fact an 11-year-old delinquent who can't help nicking things. More by luck than judgment the Utopian holy grail comes into his grasp, but who knows for how long.
We must hope that Utopia can sustain its impact over the next five episodes, since it's easier to create terrifying conspiracies than to bring them to a convincing resolution. Writer Dennis Kelly hasn't stinted on the ingredients, with murmurings of a global food crisis and skulduggery by a giant drugs manufacturer lurking in the background. Kudos (geddit?) also to director Marc Munden, whose use of unsettling perspectives and landscapes, enhanced by an insidious electronic soundtrack, lends Utopia much of its disturbing power. It's enough to make you sleep with the light on.