CD: Rick Redbeard - No Selfish Heart |

reviews, news & interviews
CD: Rick Redbeard - No Selfish Heart
CD: Rick Redbeard - No Selfish Heart
Phantom Band frontman's solo effort combines beauty and horror to great effect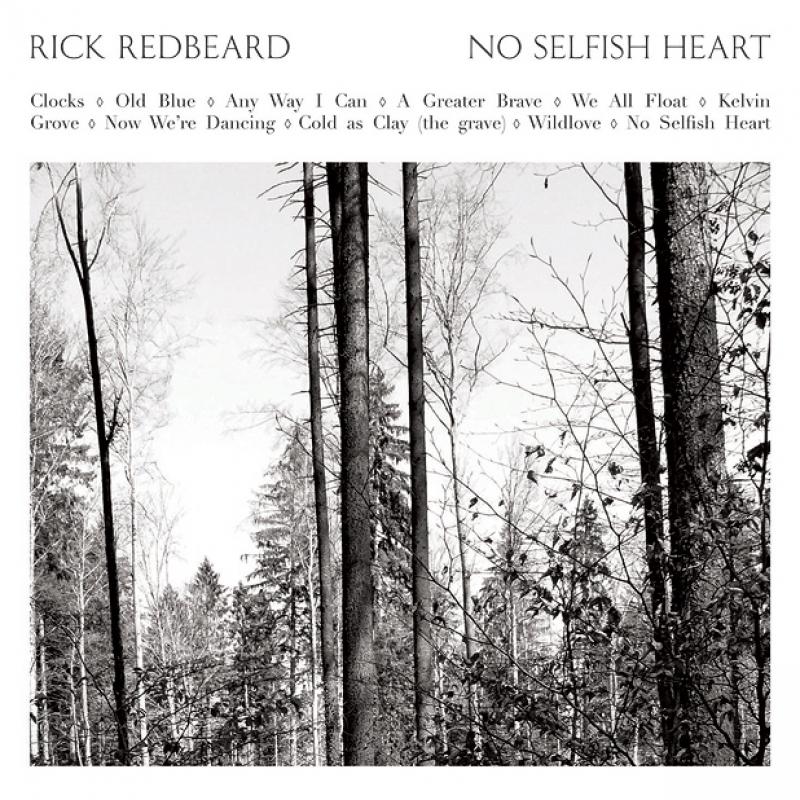 Beautiful, menacing and darkly comic: Rick Redbeard's 'No Selfish Heart'
On first play No Selfish Heart, the solo debut from The Phantom Band's stately baritone Rick Anthony, sounds a world away from the sonic experimentation often played out in the singer's work elsewhere. Take the time to listen closely, however, and a collection that seems to take its cues from traditional folk songwriting reveals itself to be far more complex: beautiful, menacing and darkly comic.
While it's not uncommon for such solo efforts to be several years in the making, No Selfish Heart has had an even longer genesis than most - with some of this material from Anthony's 'Redbeard' alter-ego predating The Phantom Band's 2009 debut by as much as five years. In the circumstances it's surprising that the album's 10 tracks flow together so well, although its central themes of love, death, longing and, er, gravedigging are fairly universal.
Musically, tracks range from the sparse, drone-like accompaniment of opener "Clocks" and the delicate piano of "We All Float" to "Any Way I Can", which benefits from a tighter, almost poppy arrangement compared to its live acoustic performances. Underpinning every song is Anthony's storyteller's voice, a rich, distinctive baritone no more out of place on sweet, romantic choruses than intoning traditional folk songs ("Kelvin Grove") and songs that sound as if they should be traditional folk songs ("Cold As Clay").
Slotted in towards the end of the tracklisting, it is the latter that is the album's calling card. A folk-influenced seeming hymn to a love that death will not separate, by the time you reach the chorus it reveals that at least one of the participants has hit that final barrier. It's a trick that the songwriter employs regularly, in one case juxtaposing the pretty chorus of "Any Way I Can" with lyrics straight from a horror movie.
Watch a live acoustic performance of "Now We're Dancing"

Its central themes of love, death, longing and, er, gravedigging are fairly universal
rating
Share this article