CD: Modestep - Evolution Theory |

reviews, news & interviews
CD: Modestep - Evolution Theory
CD: Modestep - Evolution Theory
Dubstep-rock: an evolutionary leap forward?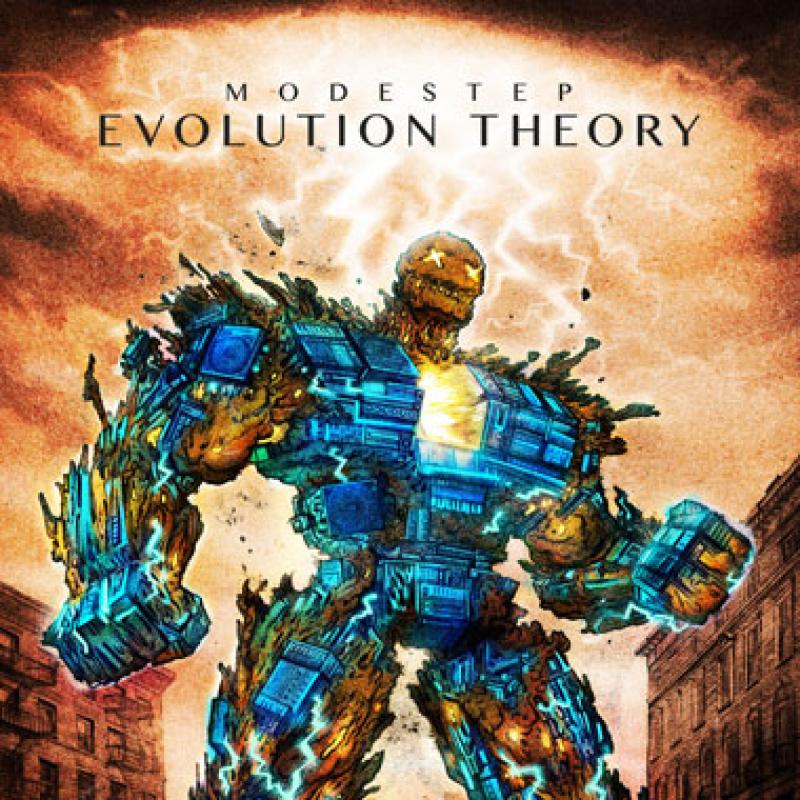 Evolution Theory: not quite the great leap forward
There are so many people ready to hate pop-rock-dubstep crossover band Modestep, and no wonder. They are good looking young men, taking what they want from whatever styles are around them, without any regard for cool or hipness. They make a massive racket full of screeching and crashing noises blended with cheesy melodies, which seems pretty much aimed at attracting girls and getting boys throwing themselves around like fools.
They are, in short, everything old people have always hated about young people's music.
If you want to hate them too, it's not difficult: there are some very crap bits on their debut album. The crass attempts at political comment on "Praying for Silence" and the nudge-nudge weed-smoking lyrics and attempts at vocal interplay with grime MCs Footsie and D Double E on "Burn" should make any sane person's teeth twist in their mouth with embarrassment, for example. The lurches between fizzing pop-trance synths, heavy guitars and splurging, blurting dubstep basslines on tracks like the single "Sunshine" can be pretty clumsy to say the least. They don't half rip off Muse a lot too.
And yet, and yet... more often than it trips up, it works. The multiple rappers on the album's title track narrating recent underground music history sound rousing rather than tokenistic. The adrenaline rushes of metal, dubstep and drum'n'bass are so expertly deployed that however tacky a track might be for the first minute or two, the moment it really gets going, you're swept along with it. The dynamics and the playing could only have come from a hard-gigging band, and the sense of sweat and sex likewise. This is in many ways a very silly record, but it's certainly worthy of a lot more than mindless derision.
Watch the video for "Another Day"