A Good Day to Die Hard |

reviews, news & interviews
A Good Day to Die Hard
A Good Day to Die Hard
For its 25th anniversary, this franchise should have turned its helicopter gunships on itself
Thursday, 14 February 2013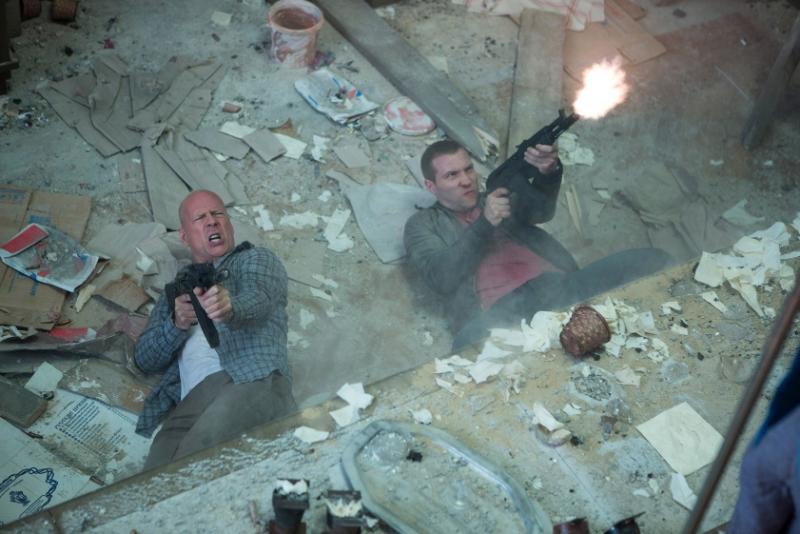 A good day to watch paint dry: Bruce Willis and Jai Courtney have some family time
There was a time, a couple of aeons back, when Bruce Willis wanted to get in touch with his thespian side. Tinseltown kept casting him, he complained, as rubberised lunks rippled in gore (pictured below) who always revert to the vertical after yet another drubbing. But that was then. And this is 25 years on from Die Hard's first outing: the day A Good Day to Die Hard makes it five.
The joke of the Die Hard/Harder/Hardest franchise is that a comic-book cop takes a battering as he goes about the important business of deleting scumbags at the point of a machine gun. The villains, as villains will, tend towards the unAmerican. And so it proves in this latest outing, which finds John McLane "on vacation", as he frequently quips, in Moscow. He has come to extract his son (Jai Courtney) from custody, except that one big explosion and a hundred crushed cars later it turns out his son is a CIA operative springing an oligarch on trial with valuable nuclear information. Something like that. You don't need to know, as a Brobdingnagian car chase of filigree subtlety makes way for a shootout to which only the heaviest ordnance is invited. And then the action, with a proper regard for the tragic history of radiation, heads to Chernobyl where the oligarchical villainry plans to lay its hands on some enriched uranium it made earlier.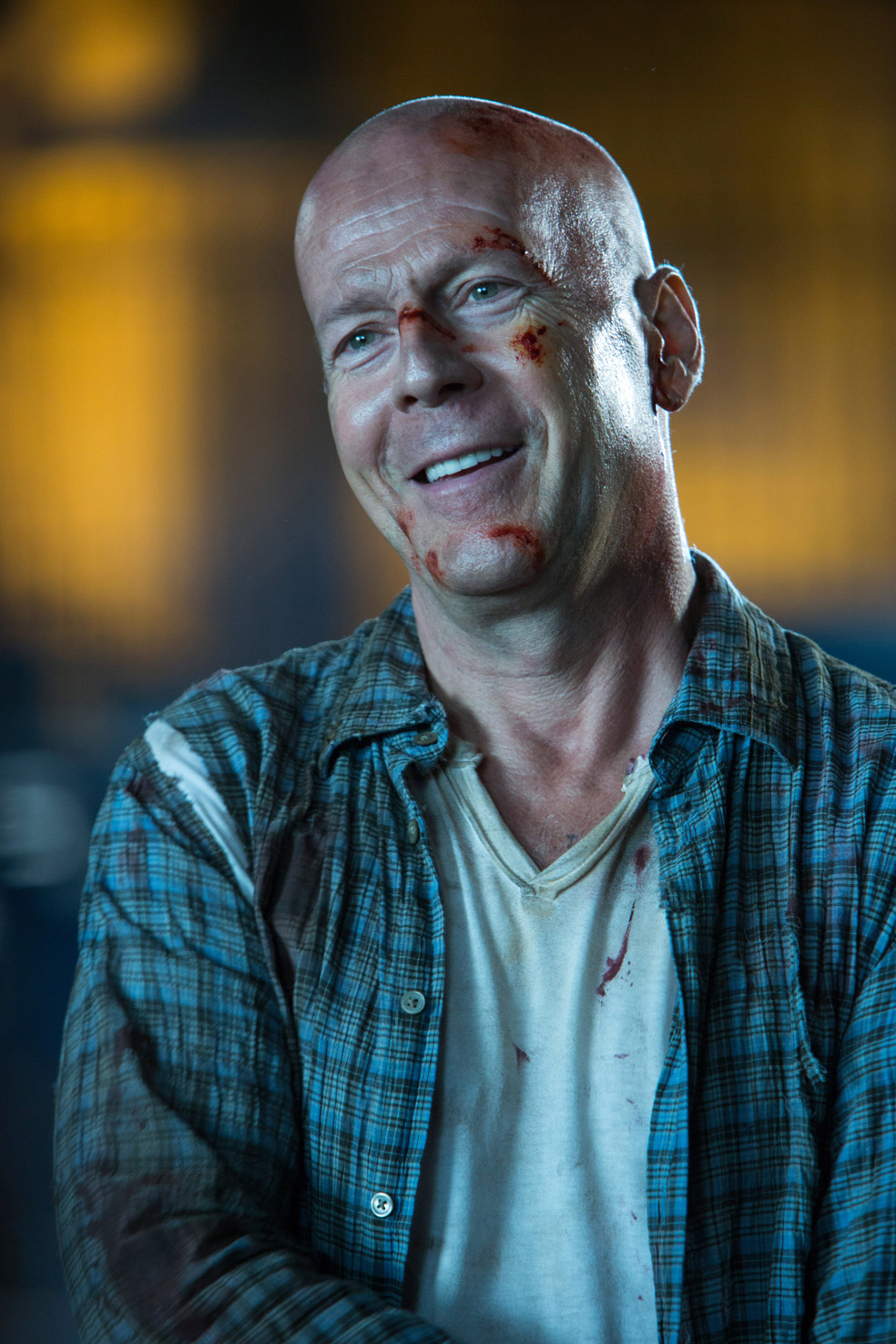 The last outing for Die Hard was actually a bit of a hoot. Director Len Wiseman used the latest developments in CGI to manoeuvre hardware around the screen with wit and panache. This latest reboot is not in the same league. Director John Moore seems puppyishly keen to channel the energy of the Bond franchise, citing it musically and even in the script – Willis derides his spy son as the "007 of Plainfield, New Jersey". Even the title sounds like Pierce Brosnan's day of rest.
As the credits rolled I counted 89 stuntmen. That's about 80 more stuntmen than lines of dialogue. Such conversation as isn't about double-crossing zeroes in on the verbal sparring between father and son. McLane Jnr is incubating a quantity of oedipal wrath that his dad was too busy killing to bring him up. The big soft diddums. Between shootouts, McLane Snr confides to the oligarch (Sebastian Koch) how sincerely he regrets this. Touchingly the son overhears and all is well, leaving the McLanes free to ejaculate bullets from their penis-extension firearms unencumbered by brain-melting family neuroses.
It's all done and dusted in just over 90 minutes, as if aware of its own fundamental unworthiness. Go see this film past the age of 16 and a half and among the sound FX will be your own involuntary snorts and snores. Courtney, mostly consisting of muscle, comes supplied with two facial expressions (pissed off; pissed offer). Willis is as Willis does. You hope he gives his Hard-earned dough to charity as he helps spread cancer of the soul to the planet's multiplexes.