Watson & Oliver, Series 2, BBC Two |

reviews, news & interviews
Watson & Oliver, Series 2, BBC Two
Watson & Oliver, Series 2, BBC Two
Second time round for sketch show which carries on lampooning female quirks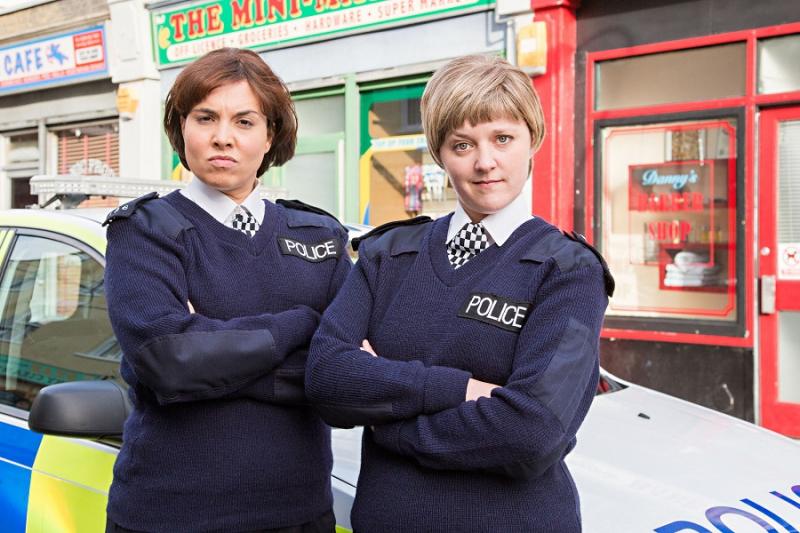 Fair cops: Oliver and Watson
You wait years for a female comedy duo to take up where French & Saunders left off, then two come along within a calendar year. Which just about counts as at once. Anna & Katy, who recently had a run on Channel 4, rely for most of their wit on a wide range of silly voices. Watson & Oliver, who have returned for a second series, feel like more traditional sketch artists. They observe and they spoof and even hint at pathos.
Not that they were entirely welcome last time round. The comment stream for theartsdesk's review of the first series divided unequally between the appreciative and the vituperative ("I demand a rebate on my licence fee" etc). A fiver says most of the latter were male, specifically the type of males who prefer men to do the gags. The series was more hit than miss, and its returning sketches had a pleasing momentum so, with apologies to the naysayers, this second lap of the track is entirely merited.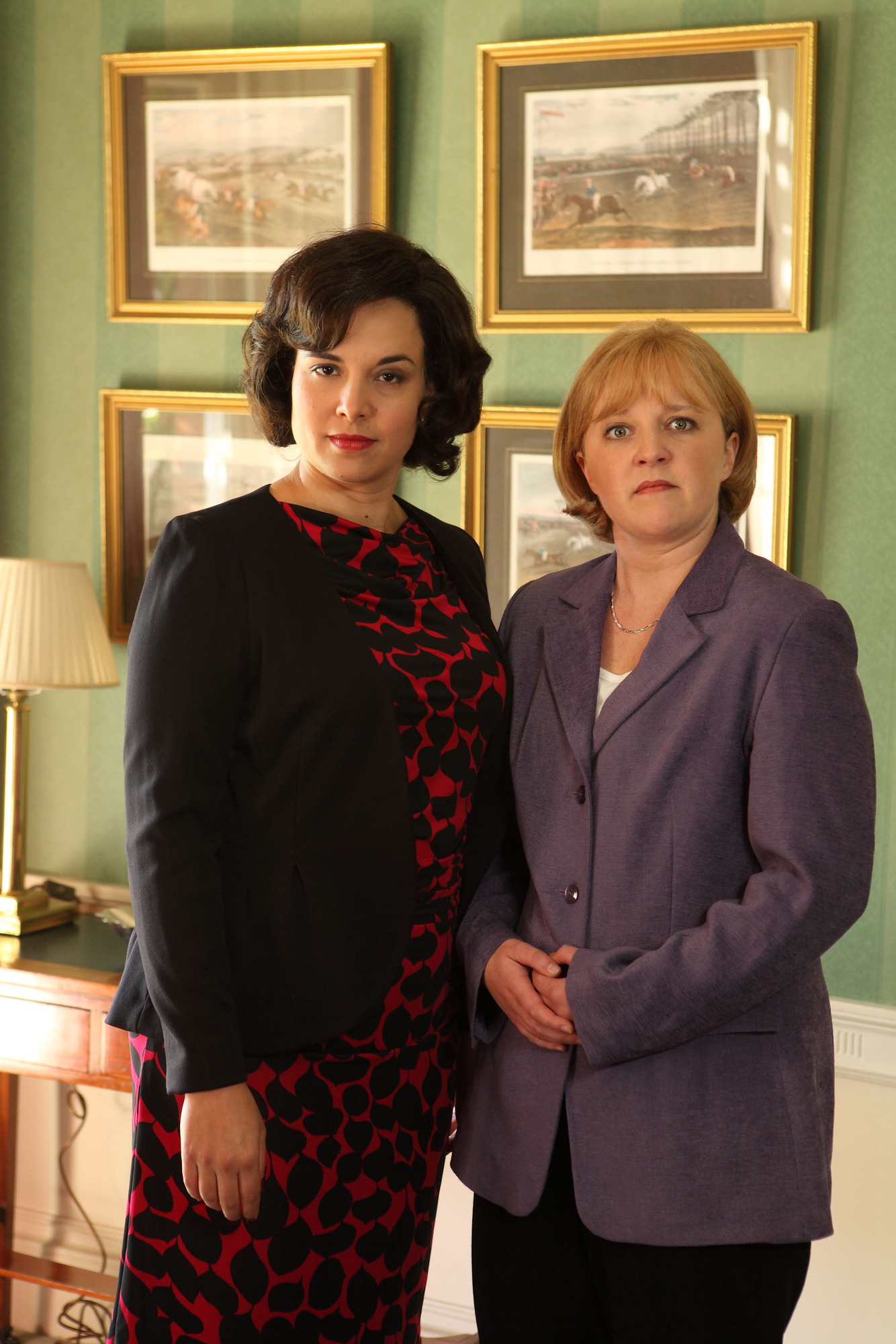 So what's new? On the evidence so far, some characters have bitten the dust, having presumably had the last drop of juice squeezed out of them. These include the gagging-for-it Regency ladies, a period parody here replaced by an inner-city midwife with only a loose grasp of cockney argot and lady plumbing. For the women-at-the-top slot, William and Kate - whose marital bed is haunted by the spectre of Pippa Middleton's rump – make way for a female PM who'll lie like hell to spend more time with Chancellor Merkel (pictured right). The two jobsworth receptionists from last time round have made way for equally toxic beauticians.
Anyone signing up for the first time will have been baffled by the wordless disco scene in a women's prison featuring Lorna Watson's lonesome inmate and Ingrid Oliver's chirpy warder. For those familiar with their coy, awkward banter with lashings of subtext, it worked a treat. Meanwhile they've sensibly decided to ditch the opening sequence in which they come on as themselves and fall out as they introduce the show, and sharpened the focus on what they do best: lovingly lampoon the quirks of female behaviour in all walks of life.
It's not all pin-sharp. However much gusto goes into the performing, the slapdash TV chefs and the unobservant coppers out on patrol feel underwritten. But you can't help fall under their lightly absurdist spell. Oliver's female counterintelligence operative, Skyping home to bid goodnight to her child while taking part in a shootout, says everything. Watson & Oliver are about women having it all. And some men don't like that.