Reissue CDs Weekly: Sun Records
Reissue CDs Weekly: Sun Records
A mind-blowing journey to rock 'n' roll's ground zero with Sam Phillips and some of the most joyful music ever recorded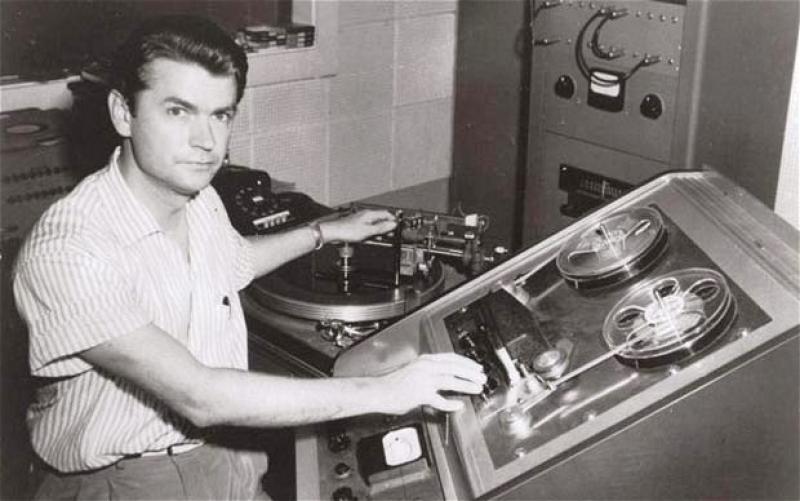 At the controls: Sam Phillips in Sun Studios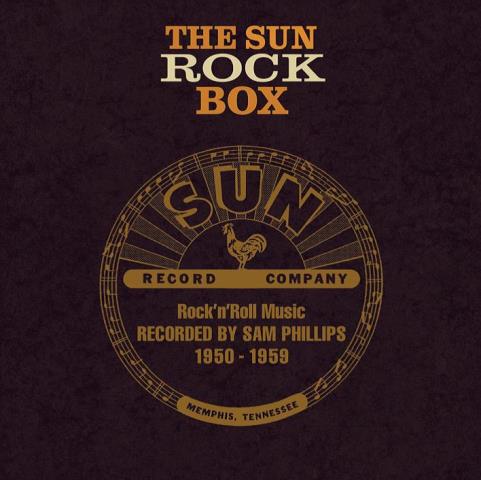 Various Artists: The Sun Rock Box - Rock 'n' Roll Recorded by Sam Phillips 1954-1959
It's no exaggeration to say that Sam Phillips transformed society. With his associate Ike Turner, he brought Jackie Brenston's "Rocket 88" to the world in 1951. He may or may not have known it then, but Phillips had set the template for what would become rock 'n' roll. Then, in quick succession, he disseminated the message via Elvis Presley, Carl Perkins, Roy Orbison and Jerry Lee Lewis. By the end of 1956 rock 'n' roll was, indeed, here to stay. The world would never be the same again.
Then there's the records he made with B B King, Howling Wolf, Johnny Cash and Charlie Rich. Sam Phillips was, simply, the most important figure in the development of rock. His prime vehicle was Sun Records, launched seriously 60 years ago from his Memphis, Tennessee studio. His Memphis Recording Service would "record anything – anywhere – anytime." It was the combination of that attitude and his ears which led Phillips to become convinced that country, which he wasn't totally sold on, needed pep. The added kick he was looking for came from Elvis.
So much for the back story which, like Elvis, tends to overshadow what it all stemmed from. This extraordinary, mind-blowing, eight-CD box set shouts loud that Sun is about the music. Across its 254 tracks you get the immortal greats. You also get Dick Penner, Mack Vickery, Tracy Pendarvis and Curtis Hobock, none of whom were going to be the next Elvis. Like his ears, the doors of Phillips' studio and the books of his label were always open to newcomers.
Inside the box, the CDs are accompanied by a magnificent 224-page, LP-sized hardback book. Everything there is to know about every track and every performer is here. The writing, by Hank Davis, Colin Escott and Martin Hawkins, is pithy, pin-sharp and, often, very funny. (Pictured left, Sam Phillips with Elvis Presley)
As always with Germany's Bear Family Records, this set goes several leagues beyond being a definitive compilation to become the last word. The label issued a vinyl 12-LP Sun rock 'n' roll box in 1986 and this includes all the tracks from that, adding another 33. The sound is also upgraded. Everything packs a sonic wallop. About two-thirds of the contents weren't issued at the time and are drawn from studio reels which stayed on the shelf until the mid-Seventies or later. The earliest cut is an originally-unissued July 1954 take of "That's All Right" by Elvis Presley. To celebrate Sun's anniversary, the release of the rock 'n' roll box is accompanied by sets covering the label's blues and country output.
Cleverly, Elvis' contribution is limited to the four tracks which kick off the first CD. This isn't a singles comp, so there's no need for his 10 Sun sides. The Sun Rock Box captures the flavour of the label and is weighted equally towards the knowns, cult figures and total unknowns.
Jumping in at the deep end, Disc 4 features Chicago's Rudi Richardson. His one single for the label was issued in 1957. Black and gay, Richardson began performing live in the 1940s, billed as "Rudolphe Richardson – America's Only Male Torch Singer." His recorded tape was pitched to Phillips, who issued it; he had a thing for repeatedly recording one of the songs on the single, "Fool's Hall of Fame". The fact that Richardson's 45 sold poorly scarcely mattered to the singer, who was found dead after drinking pure alcohol just before its release. Although Richardson is little more than a note in the margin of rock 'n' roll – and Sun too – his single is a swinging slice of jazzy, shuffling, doo wop-coloured rock on which he sings: "If I live to be 100."
More likely to click with a rock 'n' roll hungry audience was Sonny Burgess, creator of the forever potent "We Wanna Boogie". He gets 10 cuts, all pumping, all borderline incoherent and all ready to leave the rails at any moment. As if that wasn't enough, Burgess reckoned that having a trumpet in his band's ranks gave them a different sound (listen to his incomparable two-sider "We Wanna Boogie"/"Red Headed Woman" below). Colin Escott's tale of his first encounter with Burgess in 1970 is enthralling. Roy Orbison told Escott how to find this (then) mysterious figure, the writer/performer of a song about "honky tonk nights, drunken chases down dirt roads, bottle rockets fired through car windows, puking over the neighbour's car at dawn." Instead of a wild man, Escott found a "pudgy, slightly self-effacing family man." It didn't matter how unlikely the raw material, Sun Records brought out the untrammelled. Even so, Burgess' wild records were too much for the market.
Some rockers had to wait for their moment. Sun was a staging post on their journey to the stars. Roy Orbison (pictured left) was amongst them. The former geology student almost reached the brass ring with the terrific 1956 pair of Sun singles, "Ooby Dooby" and "Rockhouse", but buying the mansion would have to wait until the Sixties.
For Sam Phillips, the dream ticket seemed to be Carl Perkins: "Mister Blue Suede Shoes" and the potential next Elvis. Perkins could write. Elvis couldn't. Perkins was also a mean guitarist. But he didn't have the looks and could never shrug off his rural air. Arguably, he had more of a material influence (especially on George Harrison) on The Beatles via the songs he wrote than Elvis actually did. As Hank Davis puts it here: "Elvis had imitators. Carl had descendants." Either way, the test recording of "Blue Suede Shoes" heard here is remarkable, swinging, irresistible and choppy, with a swagger that Elvis did little to better.
The Sun Rock Box deserves more than the time of day. It demands days. This is some of the most joyful music ever recorded. Music that is, above all, fun. The baggage of history might suggest that delving in is like taking medicine – it's the roots of rock, therefore a lesson – but everything here is a hoot. For the unconvinced, head straight to Ray Smith outdoing Jerry Lee Lewis while motoring through "Right Behind You Baby". It's indispensible, as is this box set.
Listen to Sonny Burgess' "We Wanna Boogie"/"Red Headed Woman"
Elvis's contribution is limited to four tracks. Sonny Burgess gets 10, all pumping, all borderline incoherent, and all ready to leave the rails at any moment
Share this article