Sir Richard Rodney Bennett: The Last Interview
Sir Richard Rodney Bennett: The Last Interview
The saxophonist John Harle talks to the composer in playful mood as they complete a final collaboration
The late Richard Rodney Bennett
On Christmas Day last year, we lost Richard Rodney Bennett, a composer and performer who bridged the worlds of classical, jazz and film music with a suave nonchalance that came from inner confidence and a belief in hard work. He and I met for lunch in the summer of 2012 at The Fountain Restaurant in Fortnum & Mason.
We were to discuss what music we'd like to record to finish
Round Midnight
, an album we'd started many years ago, and for me to interview him for the launch of Sospiro, a new record label.
We had to walk from St James's Square up to Piccadilly – he was ailing so it was hard work for him – so we stopped to look at colourful socks and rainbow-style blazers in the windows of Jermyn Street on the way. Richard was a friend and colleague for over 25 years and we'd been around the globe together. We'd contributed endlessly to each other's musical lives so not much needed to be said about grand ideas or plans for the future. In fact, the conversation was mostly about lunch.
You can either be bothered to write your music down properly, or you can't
"Will they have that chicken with apricots thing they used to do?" he wondered. "I don't know, it's usually quite nice there." I was distracted, my thoughts flashing back to Richard and me in a cooking competition in the Perth International Hotel in Australia in about 1990, when we were both to prepare a dish and publish the recipe in their newspaper's Sunday supplement. His dish was the "chicken with apricots thing" but it all went wrong. The ovens were too hot, apparently. The chef was treated to one of Richard's penetrating stares of disapproval, complete with widening eyes and audible intake of breath. I'd seen that stare a lot, usually when I'd made a mistake in music I'd written for him to play.
Correct musical grammar in written music is now fast-disappearing, especially when computers make choices about how music looks and whether a certain note is a sharp or a flat, but Richard's insistence upon it was legendary. Lack of time in the preparation was no excuse. "You can either be bothered to write your music down properly, or you can't," he'd say with a smile, partway between friend, teacher and ultra-severe critic. He was withering in rehearsal, but always left musicians determined to do better next time.
Twenty-five years of music-making with him has left me a better and more thoroughly prepared musician that I would ever have been without him. In fact, he was a stickler for perfection in everything, not an idealist but an example of how effort and intelligent hard work can get you near to that perfection. For me, he was the model musician. There was nowhere in the musical landscape in which he didn't move with ease and authority. Musicians from all corners of the world sought his approval, and a personal certainty about what is good or bad in music gave him an iron-clad authority based not only on opinion, but on a body of work that was genuinely extraordinary. He had a breadth and depth of experience in all forms of music that everyone I know can only wistfully imagine achieving.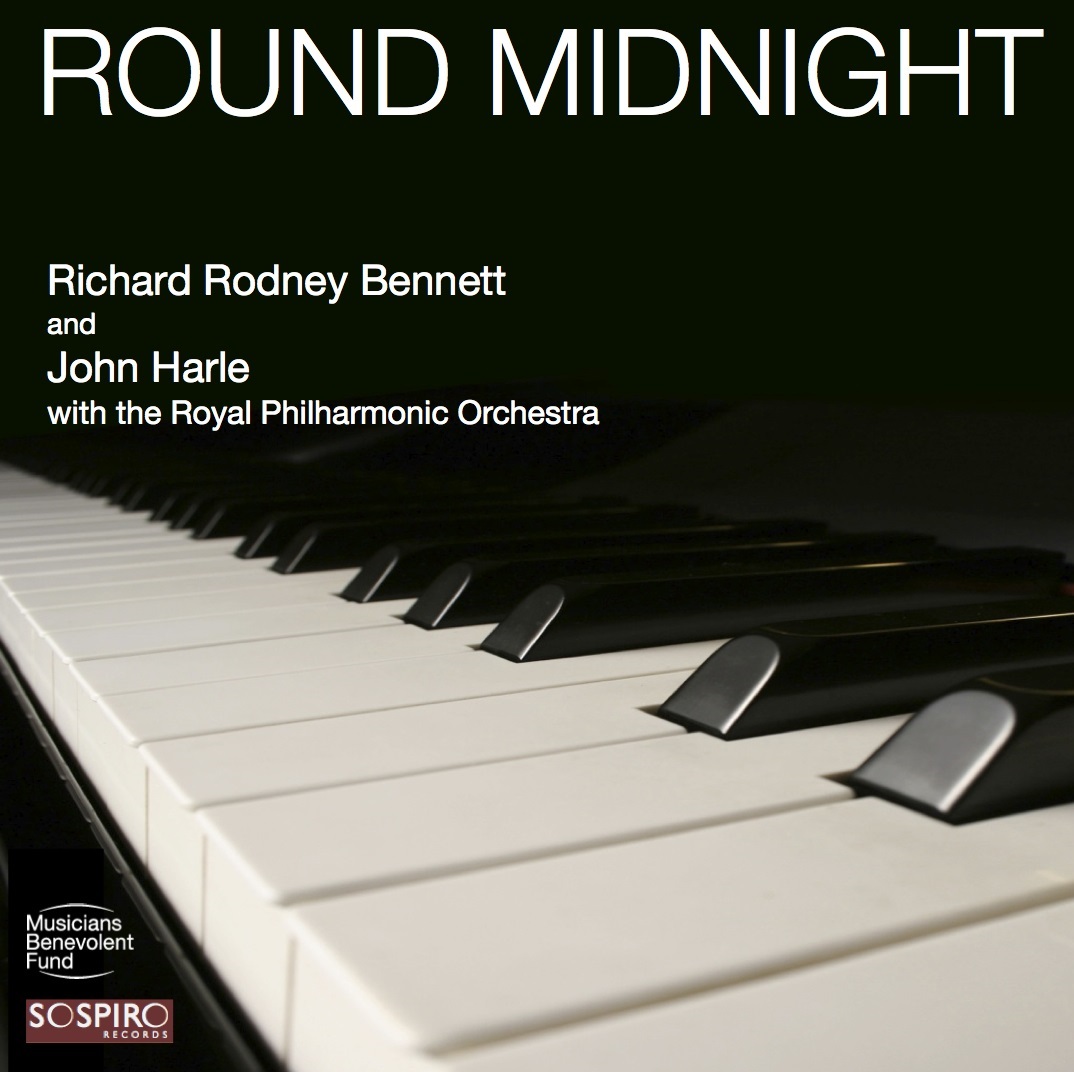 JOHN HARLE: What are your top three albums of all time?
RICHARD RODNEY BENNETT: (a) Miles Ahead – Miles Davis with Gil Evans. This album just turned me around. I can't tell you what it was like hearing that for the first time when I was about twenty. (b) Pure Ella – Ella Fitzgerald with Ellis Larkins on piano, an old 10-inch album. I heard that at the age of 18 and I realised that the piano can do it all, you don't have to have bass and drums. (c) Britten's Serenade for tenor, horn and strings with Peter Pears and Dennis Brain. I wrote like that for about six months after hearing it.
What is the first activity you engage in when you wake up?
I cuddle my cats, because they always sleep with me.
Do you smoke?
The hardest thing I did in my entire life was to give up smoking. I spent thousands and thousands of dollars on therapy and woke up one morning, and I just didn't smoke any more. Having a career as a composer is not anywhere near as difficult as doing that. I was so frightened of having a fit of coughing on stage, quite often when I was playing with female singers performing some ravishing ballad, I'd think "Oh fuck, I'm going to throw my lungs up over the piano in two seconds". That did it – but I couldn't write music for quite a while after I did stop, and it's never been easy since.
Do you like the music of Harrison Birtwistle (pictured below)?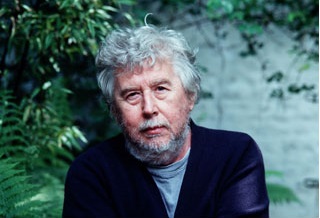 I admire his music as much as any composer alive, but I can't explain one note that he writes. With a lot of music, I can explain what they're doing once I know the style, but in Harry's case I've no idea how he does it. I'll never know what's inside the clockwork, and that's why I admire it.
Do you bathe or shower?
I shower. I don't like bathing. It seems somehow squalid to lurk around in your own mess.
Are you religious?
No. I never was. My parents made me go to church on Sundays as a social thing and I went to a Quaker school at 13, Leighton Park in Reading, for the music, not for the Quakerism. I liked the Quakers very much but never did anything about it.
What music do you actually listen to?
Very little. I used to listen to all sorts of terrifying avant-garde music from the Sixties and now I can't bear it. I mean, I REALLY can't BEAR it. I listen to whatever's around and let it irritate me. I mean, there's a very good guitarist playing in this restaurant and I can hardly hear it, so it's driving me mad. I listen to high-class jazz/pop music a lot, I suppose, and a few composers – Debussy, Ravel, early music pre-1600 – but very little. I have lots and lots of CDs of my own music that I've hardly ever heard.
What car do you have?
I don't have a car. I don't drive. I failed my test twice when I was nineteen. They're ridiculous things, I'm frightened of them and I don't want anything to do with them.
Do you think dreams are important?
I spend a lot of my time dreaming, but I don't dream about music. I have the same anxiety dreams as everyone else about not being able to get to a performance on time, or being onstage and having lost the music. Dreams are important to me in a very private way, but I've no idea whether any of it is useful or not.
What are your favourite anagrams of composers' names?
Dame Pixie S Traverwell (Sir Peter Maxwell Davies), Nurse Lovekins (Oliver Knussen, pictured right), Wendy Warble-Dorble (Andrew Lloyd Webber).
Are you gay?
Yes.
Do you think the saxophone is a classical instrument?
I neither know nor care but I love the saxophone. When I was in Paris as a student, I used to hear those terrible old French classical saxophone players, and then in the Eighties I wrote a score for the BBC's Tender is the Night and you played the soprano saxophone. It all made complete sense after that, and I wrote lots and lots of saxophone music. It wasn't until listening to you play that I realised what it was all about, and that's very important to me.
How much would you ideally like to be paid for this interview?
I like doing interviews, particularly if the questions are sympathetic. I don't mean creepy sympathetic, I mean clever, erudite and suave.
Do you think there may be an afterlife?
I don't think about it. EVER.
Listen to Sir Richard Rodney Bennett (piano) and John Harle (saxophone) with the Royal Philharmonic Orchestra performing "I'll Remember April" (de Paul, Arr. R.R. Bennett) and "Lush Life" (Strayhorn, Arr. R.R. Bennett)


This text will be replaced
This text will be replaced
I used to listen to all sorts of terrifying avant-garde music from the Sixties and now I can't bear it
Explore topics
Share this article