Being Paul Gascoigne, ITV |

reviews, news & interviews
Being Paul Gascoigne, ITV
Being Paul Gascoigne, ITV
Cross between a 'Hello!' shoot and a suicide note should not have been on television
Wednesday, 25 September 2013
Gazza Agonistes: Paul Gascoigne with his ex-wife Sheryl and daughter Bianca
There was a time when England's greatest and most charismatic footballer of the last 40 years would inspire fine writers to flights of poetry. Karl Miller in the London Review of Books compared him to "a priapic monolith in the Mediterranean sun". Not to be out-hyperbolised, Ian Hamilton in Granta invoked a Miltonic Old Testament hero in his essay "Gazza Agonistes".
That was in 1990, before the wife-beating and other agonies. The literati have long since abandoned Paul Gascoigne to his horribly public decline, and his life is now measured out in redtop headlines. They come along as regularly as Swiss trains. This documentary seemed conceived as a way of rebooting the narrative. For three months, a very ill man, fresh out of his most recent stint in rehab, let a camera crew follow him around. He visited his long-suffering family in Newcastle, his ex-wife and children on his birthday, and spread the message of recovery to whoever would listen.
Precisely who was supposed to gain from this arrangement was not clear. ITV got an hour of deeply saddening car-crash television against which they could sell pots of advertising, and Gascoigne consented to continue his never-ending therapy in front of several million people. Perhaps the vague notion was that holding awkward conversations with his miraculously centred children on national television would somehow shame him into staying on the wagon.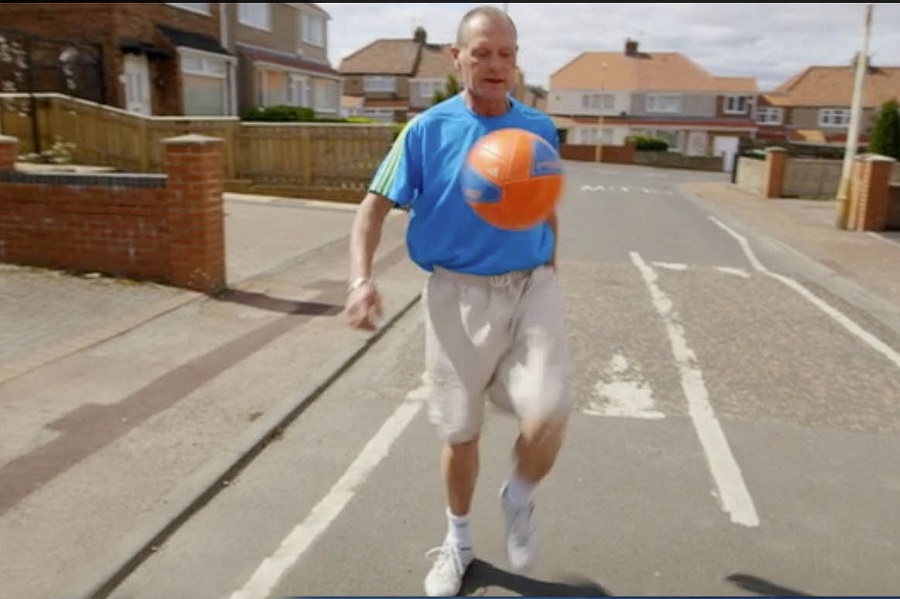 Gascoigne has no idea what caused his alcoholism, and the programme didn't seem inclined to find out. He admitted to an addictive personality - his cupboards are stuffed full of sweets and jeans, while he obsessively cleans his apartment and tidies away the lines in his prematurely aged face with regular visits to the Botox clinic. He looks like his own waxwork copy. He wasn't asked about coping with the constant love and adulation of people on the street, and the knowledge that the endorphin-releasing high supplied by football is, unlike booze, no longer available on tap. The most poignant vignette in the film found Gascoigne trying to engage a boy doing a paper round in conversation. This was in the street in Newcastle where he had generously bought houses for his entire family. The boy didn't seem to recognise him, or want to talk.
Off the sauce, Gascoigne revealed a cheering brightness and a cheeky sense of humour. But towards the end of the shooting schedule he began drinking again, triggering another set of headlines. The interviewer Jane Preston asked him if he wasn't actually attempting to end it all by degrees. He had to concede that she was probably right. In which case this unseemly and desperate cross between a Hello! shoot and a suicide note should not have been on television, even as a stern deterrent to other alcoholics.