Classical CDs Weekly: Elgar, Prokofiev, Deutsche Motette |

reviews, news & interviews
Classical CDs Weekly: Elgar, Prokofiev, Deutsche Motette
Classical CDs Weekly: Elgar, Prokofiev, Deutsche Motette
Extreme Elgar, an essential violin anthology and rich acapella choral music
Saturday, 28 September 2013
James Ehnes brings an immaculate musicality to Prokofiev's violin music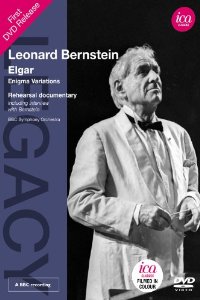 Elgar: Enigma Variations, Rehearsal documentary BBC Symphony Orchestra/Leonard Bernstein (ICA Classics DVD)
Leonard Bernstein's DG recording of Elgar's Enigma ruffled a few feathers when it appeared in the early 1980s. This ICA Classics DVD is a much better option – the accompanying live performance recorded with the BBC Symphony Orchestra in the Royal Festival Hall in April 1982 with good sound and a decent image, and the rehearsal footage which was shown on BBC Two a few days later. Director Humphrey Burton points out in his booklet note that Bernstein in his final decade tended towards extremes of tempi. Elgar's theme, and the slower variations, are far weightier than usual. Nimrod is astonishingly protracted, but works beautifully. Watching Bernstein conduct was always entertaining, and the physical contortions and facial expressions are mesmerising here. And he draws a wonderfully rich, dark sound from the BBC players. The faster variations are thrilling, and you'll forgive the over-ripe, extended final note.
Even more entertaining is Humphrey Burton's rehearsal documentary. The orchestral players were already annoyed by Bernstein's late arrival, and you can sense the irritation through watching their facial expressions and body language. Witness a tense confrontation with the orchestral trumpets, and you wonder how the partnership survived past the first hour. "It just feels impossible!" moans leader Rodney Friend at one point. As a bonus, there's a clunky interview between Bernstein and Barry Norman. Norman looks distinctly overwhelmed, perhaps worried that the precarious column of ash forming at the end of Bernstein's smouldering cigarette will topple onto his piano keyboard. Fans of early 1980s hairstyles and fashion design will also find much to entertain. Compulsive viewing, despite the short running time.
Prokofiev: Complete works for violin James Ehnes with Amy Schwartz Moretti, Andrew Armstrong, BBC Philharmonic/Gianandrea Noseda (Chandos)
Wow. Everything works here. James Ehnes rarely disappoints, and the playing on this beautifully recorded two-disc set is immaculate. It's not just the musicality, the remarkable ability to give shape and colour to the thorniest solo writing, but his modesty – he's a player who knows exactly when to step back and let collaborators take the spotlight. You hear that in these readings of the two Prokofiev violin concertos. Ehnes begins the Concerto No 1's rapturous cantilena with nonchalant grace. The effect is totally unselfconscious, and the same thing happens in the G minor concerto's Andante assai, as if Ehnes doesn't want to shift attention away from Prokofiev's quirky staccato clarinet line. It helps that the accompaniments are so idiomatic – Gianandrea Noseda's lithe, lean-toned BBC Philharmonic are superb partners. Listen to the quirky tick-tocking which opens the first concerto's final movement and marvel at how Ehnes floats slyly above. Both performances are fabulous, and among the best you'll hear.
What makes this set essential are the couplings; we get all of Prokofiev's solo violin music. The Op 56 Sonata for two violins has Ehnes teamed with Amy Schwartz Moretti. The music's clean, neo-classical contours are boldly projected, and there's a rare sense of fun. The late Sonata for Solo Violin is also enjoyable – Prokofiev's style distilled to its essence, though I'm curious to hear what it would sound like played by a class of violinists in unison. The two contrasting sonatas for violin and piano come across beautifully, Ehnes managing to find much-needed warmth in the chilly F minor work, and revelling in the purer lyricism of the D major sonata, a recasting of a solo flute work. Andrew Armstrong's piano backings are a model of sensitivity, and we've light relief in the form of Prokofiev's Op 35bis Five Melodies, a sequence of highly approachable song transcriptions. Informative, lucid notes by theartsdesk's David Nice. Unmissable.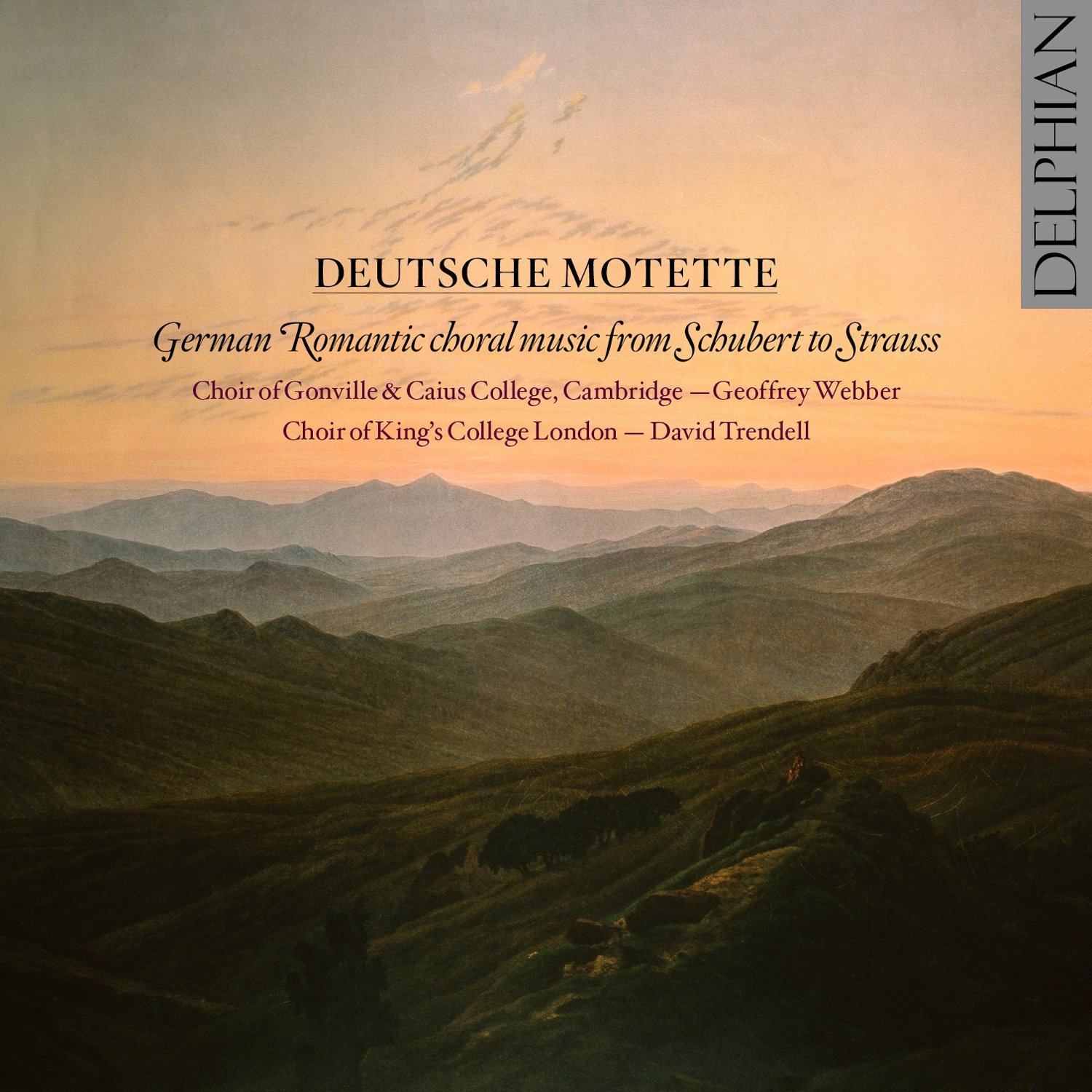 Deutsche Motette – German romantic choral music from Schubert to Strauss Choir of Gonville & Caius College, Cambridge, Choir of King's College London/Geoffrey Webber (tracks 2-8) and David Trendell (tracks 1, 9-11)
Richard Strauss isn't well-known as a choral composer. His Deutsche Motette is an expansive setting of a poem by Friedrich Rückert and it's as harmonically ripe as you'd expect. It dates from 1913, when the composer was working on the Alpine Symphony. And it's the sophistication which ultimately becomes a little wearisome, with the acapella choral writing so rich, so fruity that it becomes overpowering. Strauss's quiet close is fabulous, but the music can't help feeling overwrought, and the overripe acoustic muddies the waters yet further. Which isn't to disparage this performance – it's brimming with secure confidence, the combined choral forces producing a glorious sound under David Trendell. The other works on the disc are easier to assimilate; Schumann's dazzling Vier doppelchörige Gesänge sounding dazzlingly straightforward by comparism. The last two songs are particularly enjoyable, blending Schumann's warmly approachable style with sophisticated choral technique.
There's a nicely creaky fortepiano accompanying Schubert's Gott ist mein Hirt – a predominantly light, airy setting. Brahms's O Heiland, reiss die Himmel auf is darker, weightier stuff, leavened by brilliant contrapuntal writing. Again, the performance is wonderful, each line clearly delineated by conductor Geoffrey Webber. More novelties are provided in the form of Josef Rheinberger's Abendlied, a rather stolid motet, and Peter Cornelius's Liebe, comprising three richly harmonised numbers celebrating divine love.
The orchestral players were annoyed by Bernstein's late arrival, and you can sense the irritation in their facial expressions and body language
Explore topics
Share this article