LFF 2013: Nebraska
LFF 2013: Nebraska
Bruce Dern and Will Forte are on a futile quest for a fortune in Alexander Payne's laidback latest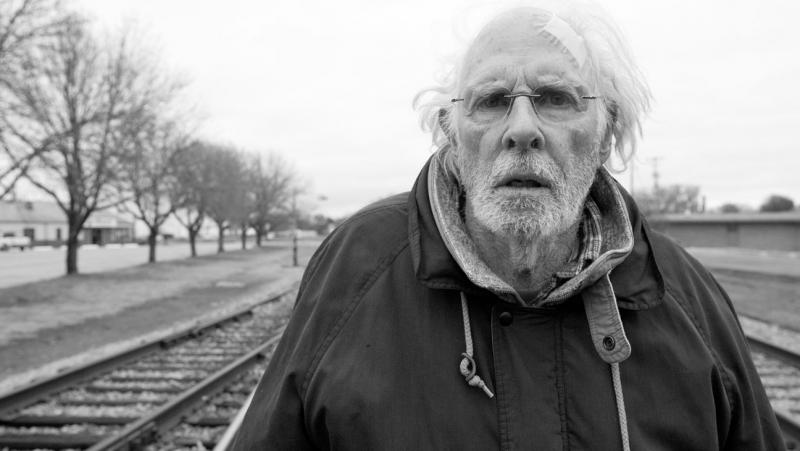 Bruce Dern has a plan but not much of a clue in 'Nebraska'
Alexander Payne has never been one for flashy features and in his latest he tones things all the way down to monochrome, as if his intentions are more bittersweet than ever. It's a fittingly subdued aesthetic for a tale of a man on his last legs, reluctantly forced to confront his past.
Bruce Dern plays Woody Grant, a man who's just won a million dollars - or so he thinks. When he receives postal notification of his big win it's an obvious scam but, still, he's itching to collect. While his credulity is met with irritation by his wife Kate (June Squibb), his son David (Will Forte) understands that he's looking for something to live for and agrees to drive him to Lincoln, Nebraska where the company concerned is based. After a drunken incident puts the brakes on their trip, the duo stop off in Woody's hometown of Hawthorne, where he's reunited with his friends and siblings.
Dern was the deserved recipient of Best Actor at this year's Cannes Film Festival and as Woody he's a poignant picture of booze-fuelled bitterness, confusion and regret. As ever with Payne, the sorrow is shot through with expertly crafted comedy and the balance here is exquisite. The comedian Forte plays it beautifully straight, with most of the humour coming from the absurdity of the men's escapades and Payne's keen eye for the casually ridiculous. And Squibb is particularly good value as the fabulously potty-mouthed Kate, whose salty tongue spices up an otherwise rather gentle film. Moving particularly because it rings heartbreakingly true, Nebraska is one of Payne's finest.
Overleaf: watch the trailer for Nebraska
Follow @EmmaSimmonds on Twitter

The sorrow is shot through with expertly crafted comedy
rating
Explore topics
Share this article