The Swingle Singers, São Paulo Symphony Orchestra, Alsop, Royal Festival Hall |

reviews, news & interviews
The Swingle Singers, São Paulo Symphony Orchestra, Alsop, Royal Festival Hall
The Swingle Singers, São Paulo Symphony Orchestra, Alsop, Royal Festival Hall
Sixties psychedelia from Berio and masterly Bernstein dances overshadow a Brazilian rarity
Saturday, 26 October 2013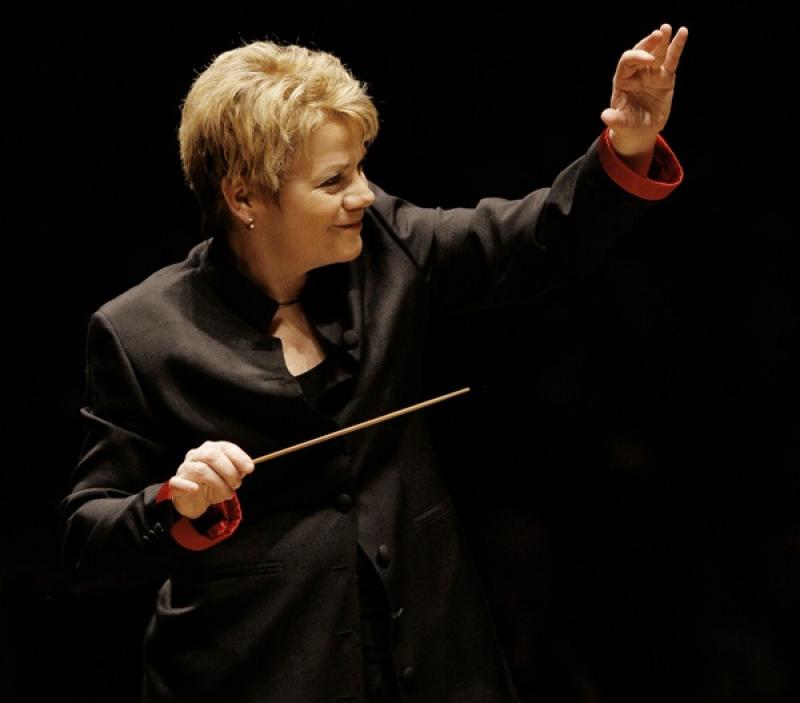 Marin Alsop, most genial of animateurs
Anyone who saw or attended this year's Last Night of the Proms will know that Marin Alsop is a born communicator with a wry sense of humour. Another of those youthful crowds The Rest is Noise festival keeps attracting gave her a hero's welcome last night, and she responded with easy compering.
As a conductor she's good, with clear, strong gestures plus a bit of shoulder acting – though if we have to talk top women interpreters, as opposed to animateurs, in the profession, my money's still on Finn Susanna Mälkki - and she has a good orchestra at her disposal, too, the Brazilian first team of which she became Music Director in 2012. Only an occasional lack of atmosphere in Bernstein's more poetic
West Side Story
music and Luciano Berio's Sinfonia, not to mention a second-rank Brazilian opener, stopped this from turning into a great concert.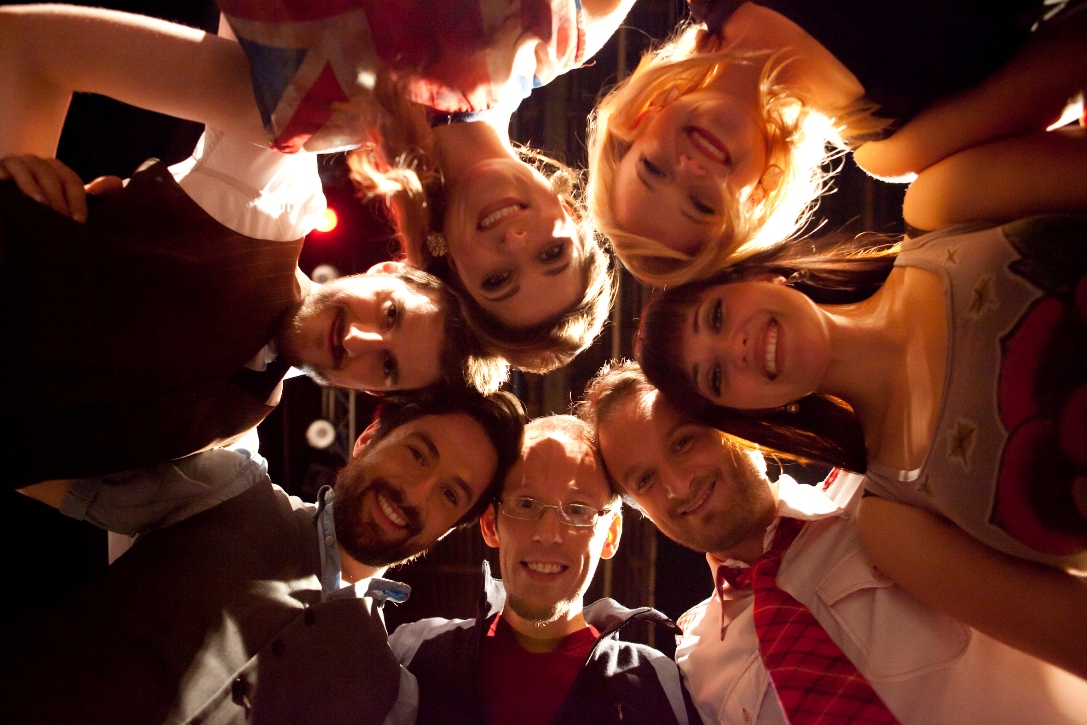 It certainly had its stretches in the sun. Alsop, the São Paulans and the ever-unique Swingle Singers (seven of last night's eight pictured right by Benedetta Pitscheider) were not to blame if Berio surrounds the most psychedelic of all collages, the Sinfonia's third and longest movement battening on the rainbow carcase of the scherzo from Mahler's Second Symphony, with four cloudlets which barely impinge upon the watery-whizzing central landscape.
Maybe, too, I've been spoilt by recordings where the balance between amplified voices and orchestra allows every strand, every reference to tell in Berio's swim through great music from Bach to Berg and Boulez. Here the Swingles were rather more to the fore than is usual, though they timed their spooky harmonies, shouts and speeches to perfection. The absolute star was tenor Oliver Griffiths, who chased streams of consciousness from Beckett's The Unnamable with necessary histrionics and rounded off with the nameable (his fellow singers and the Maestra).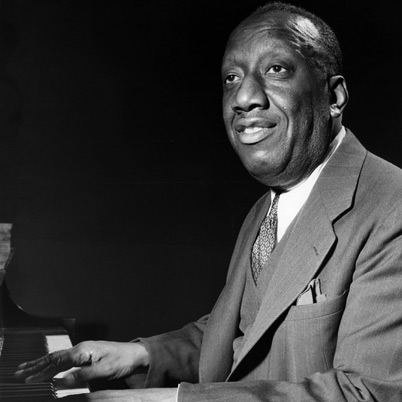 Berio's work homes in on the spirit of '68 and accommodates a lament for the death of Martin Luther King. Coincidentally, protests over transport in the orchestra's home city turned into violence and destruction on Friday, though there was a more peaceful demonstration in the hall last night. We weren't at first sure who the singers rising from their seats before the orchestra came on might be, only to acknowledge the resourceful protesters of Shell's ongoing Southbank concert sponsorship by their death-banner. That's the way to do it. And it was certainly more fun than Carmargo Guarnieri's pseudo-tragic string dirge at the heart of his Fourth, Brasilia Symphony of 1963. Lively cross rhythms in the outer movements and brevity were its only virtues, for the invention is unremarkable throughout.
Never any such problems with Bernstein's Symphonic Dances from West Side Story, complete with finger-clickings, "Mambo" shouts and that astonishing hover on the brink of atonality in the "Cool" sequence. Despite sterling work throughout the concert by first trumpeter Fernando Dissenha and the trombone department, though, the gym feast never quite swung in the way the Venezuelans can make it, and that was true, too, of the orchestra – though not the Swingles' obbligati – in the riotous encore, Victory Stride by Ragtime pioneer James P Johnson (pictured above). Full credit to Alsop for that, and for a daring programme which still packed 'em in.
The absolute star was Swingle tenor Oliver Griffiths, who chased streams of consciousness from Beckett's The Unnamable with necessary histrionics
rating
Explore topics
Share this article