A Very English Education, BBC Two |

reviews, news & interviews
A Very English Education, BBC Two
A Very English Education, BBC Two
Documentary revisits not only public school old boys but also a bygone form of filmmaking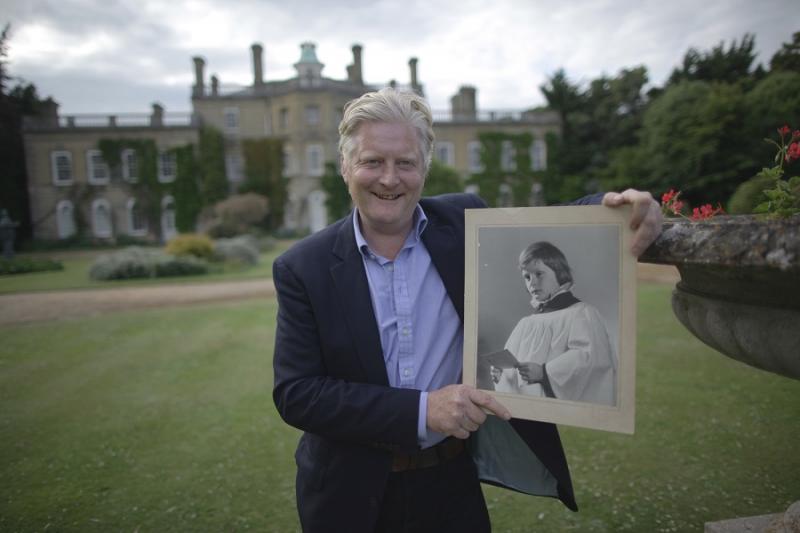 Hon David Roper-Curzon: hated boarding school but sending his oldest off to board
In the early 1980s the television producer Richard Denton was given considerable access and freedom of movement to make Public School. His documentary about Radley College remains the only really frank account of what goes on inside such an institution.
It was a fine piece of patient fly-on-the-wall filmmaking of the kind that simply doesn't exist anymore, so a documentary which sought to find out what happened to
Public School
's subjects was also an elegy to a bygone age of television.
A Very English Education was superficially a kind of 35 Up. It tracked down the young chaps who had taken part in Public School, and invited them to compare their hopeful younger selves with the middle-aged men they have become. Three of the six had long since left the UK. Paige Newmark, viewers may recall, was the young swank who talked with great freedom about widespread masturbation among young Radleians. He now runs a Shakespeare theatre company in Western Australia, which is where Donald Payne has also settled. A top scholar and sportsman who had a mini-breakdown while at school, Payne (pictured below) is now a fully recovered paediatrician. Both are happily married with young families. Tim Huxley, the son of a vicar in South Shields, was a gawky misfit who couldn't get the girl then and still can't: he's been in Hong Kong shipping for 24 years, losing his hair and thickening his midriff, and lives alone like a sad remnant of Empire.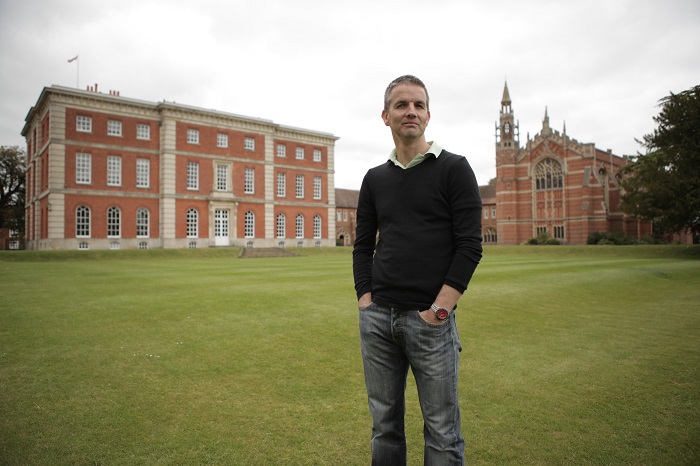 Meanwhile, back in Blighty, the status quo seemed more inclined to assert itself. Rupert Gather, whose toe-curling younger self had his eye on Oxford as he "couldn't face the idea of being stuck away in somewhere like Rotherham", didn't make the grade, joined the army, ended up running a supermarket in Cirencester before becoming an investment banker. Then there was the Hon David Roper-Curzon, the oldest of 10 and son of a relatively impoverished earl who couldn't stand Radley and left for Salisbury Tech, then lasted a couple of months in the army before becoming a portrait sculptor who has jammily inherited the family house from a childless great uncle. He has 15 rooms to heat and redecorate and, despite being apparently penniless and having hated boarding himself, is sending his first son off to board. "We're going to miss him," he said, without a thought in his head, "but on the other hand it's progressive and you've got to move on and he will flourish." Thus do the English upper classes cluelessly perpetuate their own miseries in their children.
There being nowt so queer as folk, one Radley old boy has become a fantasy fiction author you may (or may not) know as James Lovegrove and married a woman who shares his taste in horror. It was left to his wife, from a very different background, to encapsulate just how strange a species these confident boarding-school boys who open doors for women and laugh out loud in cinemas are to the rest of the population. Where she came from, "no-one went away to school unless you went to Borstal."
Hannah Berryman's discreet film had a judicious air of melancholy, and not just for its portrait of six lives having flashed by and quashed youth's cocksure delusions. It also evoked an era in television history when there was money to send a filmmaker off for months and sometimes years to come back with proper, careful, and profoundly observational documentaries. Those have now migrated to the big screen where there are many fewer of them and they reach much smaller audiences. Denton went on to make Comrades, a remarkable pre-glasnost series tracking the lives of an array of Soviet citizens, and The Kingswood School, about life in a Northamptonshire comprehensive. In the interests of balance, there really should be a film about the young people who featured in that film too.
Thus do the English upper classes cluelessly perpetuate their own miseries in their children
rating
Explore topics
Share this article