Album of the Year: Sons of Kemet - Burn |

reviews, news & interviews
Album of the Year: Sons of Kemet - Burn
Album of the Year: Sons of Kemet - Burn
Debut album combines explosive rhythmic and melodic power with serious exploration of African-Caribbean-New Orleans jazz nexus
Wednesday, 18 December 2013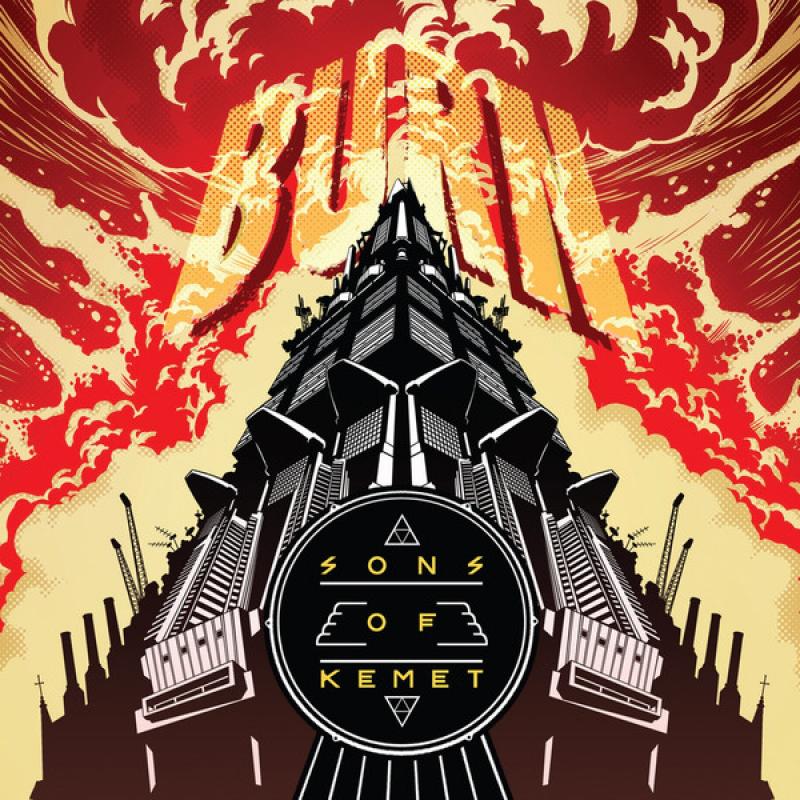 Burn, by Sons of Kemet
The Sons of Kemet's peculiar forces of two drummers, tuba and reeds have been on the road for over two years now, their performances landing on an unsuspecting crowd like a petrol bomb on seasoned timber. With the tuba playing as part of both the rhythm and horn sections, the Sons can deploy both massive rhythmic firepower and potent melodic edge.
It's an intense and compelling sound, exploring the triangular musical dialogue between North and West Africa, the Caribbean, and New Orleans, in a musical language primed with exploding dance hooks and entwined with spiralling North African melody.
The jinking of Shabaka Hutchings' horn and bewitching polyrhythmic chatter from the drums could only really be jazz, though there's dub, and more, in the squelching palpitations of the tuba, which, the excellence of Hutchings and legendary drummers Seb Rochford and Tom Skinner notwithstanding, has to be the standout sound. Marshall massages from this beastly instrument a spectrum of sounds from the gentlest swooning murmur to a kind of raucous quake. It's a joy to hear the tuba liberated from the oompah band.
Winning the MOBO jazz award in October focused attention on the music's origins. Band leader Hutchings is named after King Shabaka, the last Nubian king of Egypt, while Kemet was the original name of black (pre-Arabic) Egypt. The track names also illuminate the group's cultural commitments. "Inner Babylon" references Max Romeo's reggae classic "War Ina Babylon"; "The Godfather" tips its hat to Ethiopian drummer Mulatu Astatke; while "Song For Galeano" celebrates the Uruguayan novelist Eduardo Galeano.
Despite this, a few critics have questioned whether there's much substance beyond the pyrotechnics. A couple of the rhythmically more regular tracks, such as "Going Home" and "The Itis", work best as dance pieces. This is still a stunningly vivid and original album, bursting with fresh ideas. What else could simultaneously provoke a rave and a panel discussion about the roots of jazz?
Marshall massages from his beastly tuba a spectrum of sounds from the gentlest swooning murmur to a kind of raucous quake
rating
Share this article