DVD: Upstream Colour |

reviews, news & interviews
DVD: Upstream Colour
DVD: Upstream Colour
Landmark allegory on loss of sense of self
Tuesday, 31 December 2013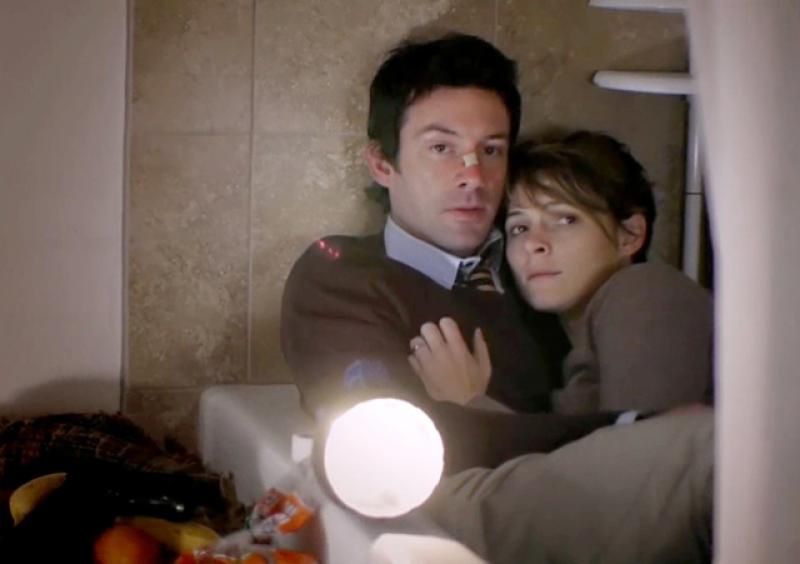 Jeff (Shane Carruth) and Kris (Amy Seimetz) seek refuge in 'Upstream Colour'
Upstream Colour charts the stages of a relationship. First, Kris is introduced as external forces impact on her, turning her life on its head. She then encounters Jeff. As they get to know each other, a medical crisis brings them closer together and they get married. They then realise these forces are affecting them both and are drawn towards a way of taking control by eradicating them. The film ends with them, and others also affected by what was out of their reach, taking charge of their own destiny.
Upstream Colour (the film is actually titled Upstream Color and appears thus in its credits, but has been marketed as Upstream Colour in the UK) can be seen that straightforwardly. But it does not play out so modestly. Although not an art film as such, it is akin to Alain Resnais's Last Year at Marienbad, Peter Greenway's A Zed & Two Noughts or Darren Aronofsky's Pi: disorienting and deliberately hard to piece together.
An allegory on elements of the modern, urban condition – especially anomie and loss of sense of self – Upstream Colour encompasses mid-period David Cronenberg-style body horror, dystopian science fiction, commentary on the fragility of roles in work and society, and seeming non-sequiteurs which indicate that what Jeff (the film's writer and director Shane Carruth) and Kris (Amy Seimetz) are experiencing is part of a cycle which is and will be repeating. When they both – at different times – say "I'm lucky to have this job" it becomes clear they are not on their own. Carruth's film isn't linear, but is wholly lucid despite not being straightforwardly explicit.
Without Carruth and Seimetz, Upstream Colour would be a failure. Both capture their character's combination of being adrift while searching with sensitive acuity. Which is more than can be said for this no-frills DVD release, where the only extra is the cinema trailer. As a landmark film which has to be seen, Upstream Colour begs for an authoritative edition.
Overleaf: watch Shane Carruth discuss Upstream Colour
Watch Shane Carruth discuss Upstream Colour