DVD: The Great Beauty |

reviews, news & interviews
DVD: The Great Beauty
DVD: The Great Beauty
Sorrentino's masterpiece won't be the same on a small screen but is still an essential purchase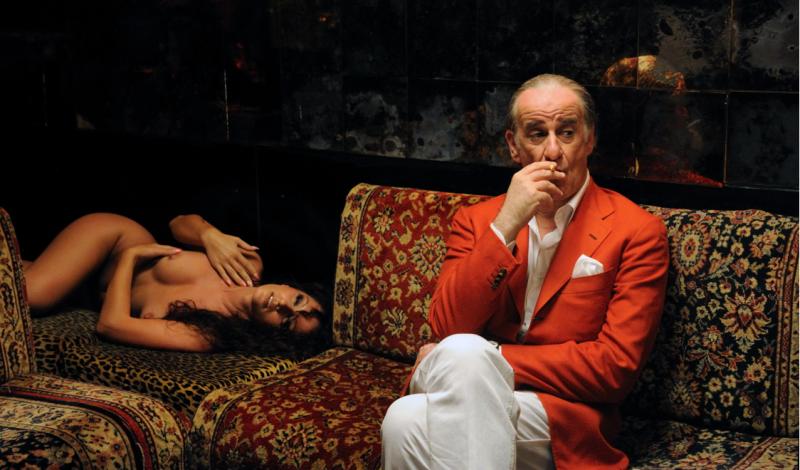 Toni Servillo and friend in The Great Beauty
Sacrilege alert: half the films released in the cinema can almost as happily be seen on a smaller screen. Flatulent Hollywood comedies, low-budget domesic dramas, most romcoms, the oeuvre of Leigh and Loach. The Great Beauty is not one of those films. As it comes out on DVD, it is important to advise anyone contemplating a purchase that the cinema is, if at all possible, the place to see this magnificent love letter to Rome, la città eterna.
But it may not be possible, which is why this DVD is still an essential purchase. And even if you've already had the pleasure, this is also a covetable memento mori. Its main extra is an on-set featurette.
The three hours' traffic of Paolo Sorrentino's wry romantic homage to La Dolce Vita has already been voted second in theartsdesk's review of last year's best films. My briefer thoughts on the film are available there and do read Emma Simmonds' longer welcome on the film's theatrical release. Its slow supply of gorgeous pleasures are indeed innumerable. One of the things that seems most ambitious and yet intangible about the film is its double time scheme. It is set at once in contemporary Italy where Berlusconi's cronies rape the state coffers and the Costa Concordia lyring prone off Isola del Giglio has a symbolic plot function, but the film also seems to span decades as a portrait of hedonistic, devout, credulous, cynical Romans as they have been at least since Fellini snapped them more than half a century ago.
The difference is that these decadent Romans are visibly shrivelling. Toni Servillo plays the journalist gadfly Jep Gambardella whose picaresque rambles around the city find him questing for a cure to a personal and civic collapse in morale. If he is an older wiser version of Mastroianni's hip young protagonist, Sabrina Ferrilli's superannuated pole dancer afloat in a swimming pool is a melancholy echo of Anita Ekberg's iconic frolics in the Trevi fountains. The eponymous great beauty is of course a city that never seems to sleep, but finally a culture in a state of exquisite exhaustion.
One of the things that seems most ambitious and yet intangible about the film is its double time scheme
rating
Share this article