Miles Davis: Live at Fillmore East |

reviews, news & interviews
Miles Davis: Live at Fillmore East
Miles Davis: Live at Fillmore East
A boxset of all the incendiary music from the trumpeter's 1970 residency is a revelation
It's strange to think that music recorded 45 years ago in what was once an old Yiddish theatre turned rock 'n' roll palace on the Lower East Side in the summer of 1970 – a few months before Jimi Hendrix's death, as war raged in Vietnam and riots in the US – still sounds way ahead of our time, let alone the time in which it was made.
Robert Glasper recently complained that jazz was stuck in the past, with Miles Davis, 22 years dead, still able to knock him off the number one spot. Fair enough, but Davis was playing the future, not the past, and on the strength of a remarkable third volume in Sony's Bootleg Series, the present is still catching up.
In the UK, there are plenty of bands dynamically fusing jazz improvisation, abstraction and experiment with electric and electronic kit, and cherry-picked rock dynamics – Polar Bear, Get the Blessing, Led Bib, GoGo Penguin – young bands with fresh ideas about the mechanics of improvisation and structure. But immersing yourself in these four discs of four consecutive nights from June 1970 still exemplifies the shock of the new.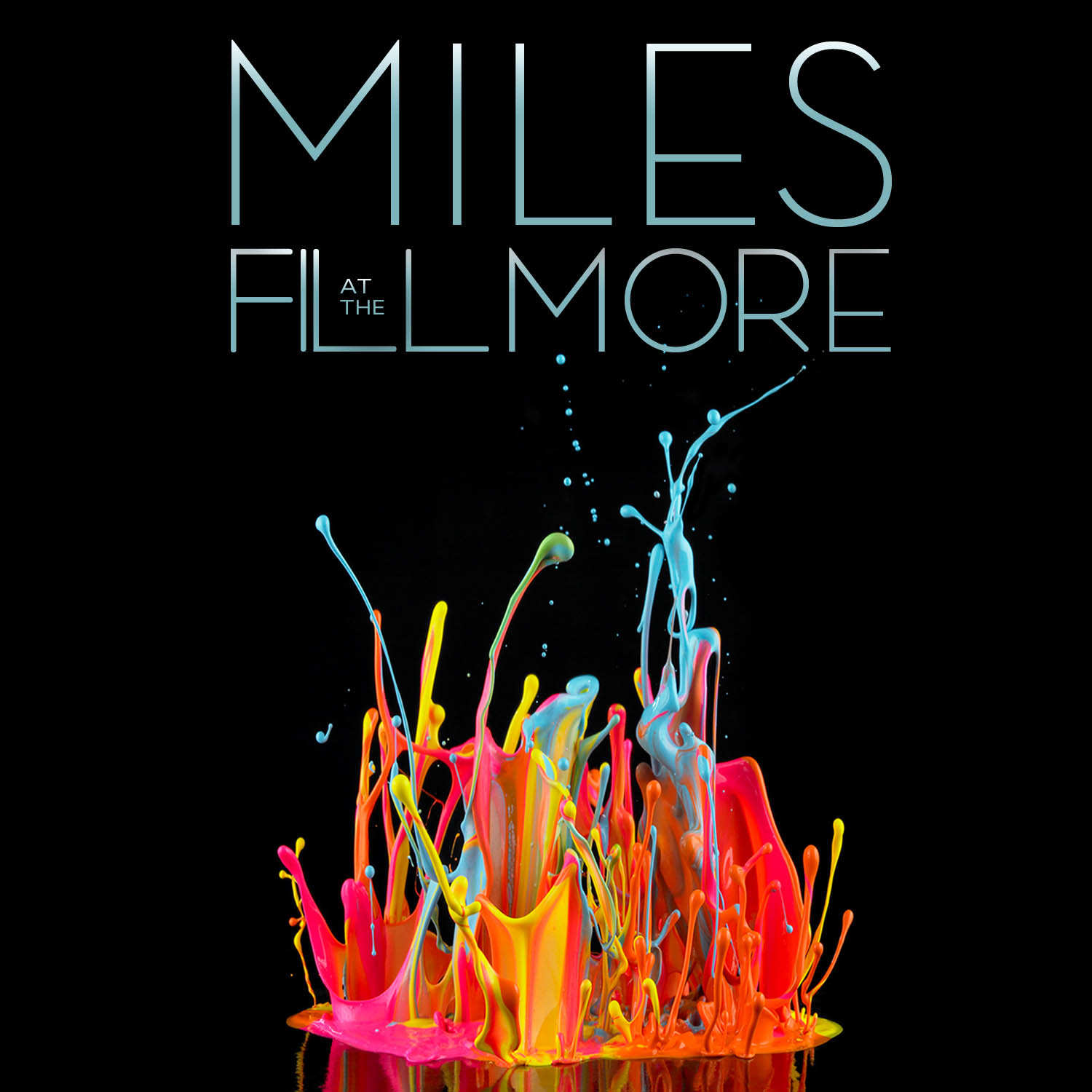 What you hear is this: Keith Jarrett on the right channel, behind the organ, Chick Corea's electric piano on the left – the two placed at opposite sides of the stage so they couldn't clearly hear each other. And in between, Dave Holland's bass, Airto Moreira's percussion, flute and his cuica, whimpering like a kennelled dog, the powerful polyrhythms of Jack de Johnette (about to hit the UK with The Spring Quartet), a then still-teenage saxophonist Steve Grossman, and the Dark Magus himself.
The necessary background context: game-changing album Bitches Brew had just been released, the Jack Johnson sessions had recently been committed to tape, and Davis had played rock impresario Bill Graham's Fillmore West and East, opening for the Grateful Dead, Stone the Crows, Steve Miller and Neil Young. He was in peak health and training daily with boxer Bobby McQuillen, and his playing is as muscular and tender as ever it was.
The Bootleg Series has already given us European sets from 1967 and 1969, featuring Miles's last acoustic bands. While the 1969 set includes Bitches Brew material, much of it continues the challenging freeform cacophony of the last phase of the Shorter-Williams-Holland line-up (featured on high form on the first Bootleg Series release). There are few points of rest to relieve the tension of the broiling ensemble, but this set, with the newly-arrived Jarrett plunged head-first into keyboard battles with Corea as part of Miles's sometimes Brutalist musical architecture, is a revelation of contrasts, of dark and delicate shades, perfectly poised between molten chaos, deep space stillness and driving rhythms.
The original four nights' recordings were originally released in brutally edited form in December 1970, longtime producer Teo Macero the man with the scalpel. Powerful as that release was, its thick, murky production and flow-breaking edits – at times it sounds as if Macero was splitting bones with a cleaver – made little sense.
keyboards crash like guitar chords, the sound of space junk colliding in zero gravity
On this set, you get all the music that was played over those four nights, all the tunes in full and in sequence – "Directions", "The Mask", "It's About That Time", "Bitches Brew", plus a few variations ("Sanctuary", "Willie Nelson", the single encore of "Spanish Key"). The set's producers, Michael Cuscuna and Richard Seidel have gone back to remaster and remix the original eight-track tapes and this is a clean, powerful, dynamic return to source – and may be one of the best live sets in the Davis catalogue. There's also lower-fidelity, previously unissued extras from April performances at Fillmore West, sans Jarrett.
Each night, the music begins with Joe Zawinal's "Directions" – a kicking drum beat, a rattlesnake of a bassline shedding its skin, space-age satellite pings from Corea's electric piano, dosed up with ring modulators and wah wah peddles to conjure an alien analogue soundscape the Radiophonic Workshop would have been proud of. Miles is at the top and out front, pushing and squeezing and breaking his lines around the beat, carrying the melody and crushing it too, the ensemble sound buckling as if under intense pressure and reassembling itself in the turn of a beat. Keyboards crash like guitar chords, the sound of space junk colliding in zero gravity, and Grossman's sax flies high and clear.
"Miles was looking for musicians to fill in the gaps," Dave Holland once said to me. "He might have a bass line in mind, a groove he wanted to deal with, and we'd come up with something for it. There were lots of different ideas and it was wonderful to be part of that process." Given where jazz is now, it's peculiar that some still growl about Miles's fusion, and draw a line after the break-up of the 1960s Quartet. Ignore them. Put this set's second disc into the player – the one that has "Spanish Key" as an encore – and turn it up loud. Find the sweet spot between your speakers. Claim it. Let your evening at the Fillmore begin. You wouldn't want to be anywhere else.
Miles at the Fillmore: The Bootleg Series Volume 3 is on Sony Legacy