Spring in a Small Town |

reviews, news & interviews
Spring in a Small Town
Spring in a Small Town
Passions seethe against a background of wartime destruction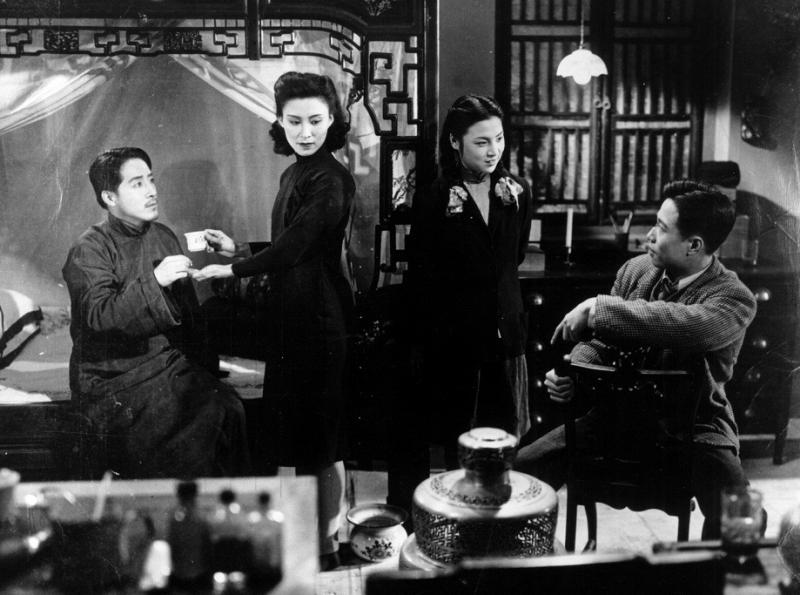 The world of 'Spring in a Small Town': looking backwards or forwards?
Shanghai director Fei Mu's final film Spring in a Small Town appeared at the end of an era, coming out in 1948, a year before revolution engulfed China. The subsequent upheaval saw the director branded a "rightist", or reactionary (he fled to Hong Kong. where he died three years later, aged only 45), and Spring… was shelved for almost three decades, only returned to audiences when a new print was made at the beginning of the Eighties.
You can understand why the director's emphasis on the intimacy of private worlds, and sense of a society looking backwards rather than forwards, didn't exactly chime with the spirit of a new society.
Set at the end of the long Sino-Japanese war, there's a palpable sense of devastation here, both of physical environments and accepted ways of life: it's symbolized by scenes in which heroine Zhou Yuwen (the remarkable Wei Wei, pictured below right) simply stares across the ruined walls of her home out at the remains of the city beyond it. She's the devoted but increasingly alienated wife of the sickly Dai Liyan (Shi Yu), who's weakened and old beyond his years not only by consumption but more by his melancholy sense that the family's time has passed (there's little of anything consoling in the Chekhovian sense here, rather the feeling of what living in a post-Chekhovian world might feel like). Aside from the family servant, there's only Liyan's teenage sister, Dai Xiu (Zhang Hongmei) for company.
A sense of the possibilities of life, as opposed to restrictions, has appeared
That's until Zhang Zhichen (Li Wei), a childhood friend of Liyan who's now a doctor in Shanghai, arrives: Yuwen had been his childhood sweetheart years earlier, and the tension of those remembered feelings bubbles underneath their restrained behaviour (one of the film's later influences must have been Wong Kar-wai's In the Mood for Love, another film of suppressed sexual tensions). No less importantly, his appearance also brings the depressed household back to life somehow (the "spring" of the film's title), as the characters leave their forlorn interiors to walk outside, sing songs and play games. A sense of the possibilities of life, as opposed to restrictions, has appeared, until a denouement comes which will change all (some echoes of Brief Encounter, of course). There are occasional moments that come close to melodrama, but they're somehow held back by a subtle directorial control and sense of formalism, as well as elements of humour.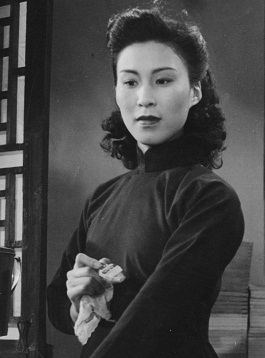 For such a restrained, chamber drama, Spring in a Small Town packs a hefty emotional punch, heightened by its cutting in and out of voiceover, and by luminous black and white cinematography by Li Shengwei: it has a style ahead of its time, which has drawn comparisons with European masters like Resnais and Antonioni from more than a decade later. The release of this gloriously restored print opens a new season at the BFI, A Century of Chinese Cinema, and Fei Mu's film has been acclaimed in its time by some critics as the greatest Chinese film of all time. I'm not sure it quite stretches to that (and comparing so "small" a work with some of the much "larger" colour films of later decades seems almost irrelevant). But for its concentration of haunting emotion and sheer subtlety of texture, Spring in a Small Town is a masterpiece.
Spring in a Small Town opens June 20 at the BFI and selected cinemas nationwide as part of the season A Century of Chinese Cinema