DVD: The Past |

reviews, news & interviews
DVD: The Past
DVD: The Past
A visceral dissection of a love that shows no kindness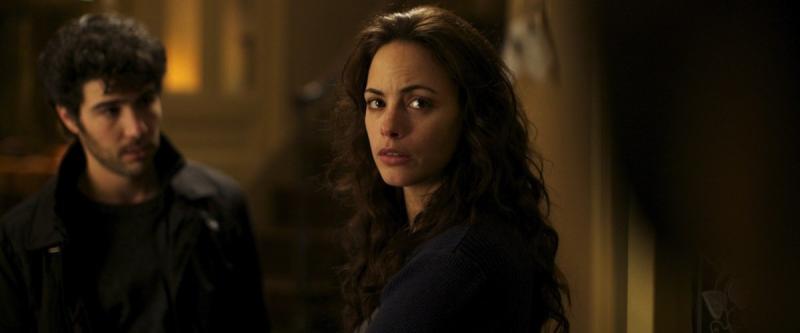 Bérénice Bejo tries to overcome the past and work out the future
A pervading sense of melancholia runs through this film, and yet it is neither chilling, nor disaffecting. Akin to one of the key characters, watching it is a bit like having an out-of-body experience. The Past hovers somewhere between fight and flight, with characters in myriad sliding door moments. They dissect the past and analyse the future, but are stuck in an impossible limbo between the two.
It is a labyrinthine tangle of what might have been - accidentally leaving your child on the metro as you head out of the station; a complete and happy marriage; an extra-marital affair; a predictable future; a life.
French-Iranian Ahmad (Ali Mosaffa) returns to his wife after an absence of four years, to finalise their divorce. The subtle, subdued drama of his relationship with Marie (Bérénice Bejo) plays out in the suburbs of Paris, the pharmacy in which she works, the nearby laundrette owned by her lover, their local restaurant and the muddy garden and cluttered rooms of a townhouse.
It's a slow-burner (130 minutes) with graceful dialogue that skirts and swoops around the tragic hook of the plot. You will feel winded by events, but left numb rather than traumatised. There is no sense of closure, but none should be expected - throughout the film, we form no contract with the director Asgahar Farhadi that these lonely, sombre characters' problems will be solved.
The hardness of their situation is softened by a burnished colour palette and sound effects as loud as pockets of conversation, which all lead to an air of muted contemplation – a displacement between the scene playing out and watching it unfold. Camera angles come from within the silent confines of a car while window wipers swipe at the rain outside; silent voices from behind a glass wall lose you as much, or no more than the characters are lost and conversations are had behind closed doors. The plot, and the ending, force acceptance. Look at this film like a lesson, not a story to be cried over, or sympathised with, and you will not be disappointed.
We form no contract with the director that these lonely, sombre characters' problems will be solved
rating
Share this article